As a facility manager, the safety and security of your premises are paramount. Whether it's a school, sports field, or recreation center, you want to provide a safe environment for those using the facilities. One way to do this is by installing a metal sports fence.
A metal sports fence is a durable and practical way to help protect your facility. It not only provides a secure boundary, but it also has numerous other benefits. Here are just a few of the reasons why you should consider installing a metal sports fence in your facility:
1. Enhanced Security
Metal sports fences are strong and sturdy, making it difficult for intruders to break-in. They provide a secure barrier that makes it challenging for unauthorized individuals to access your facility. A metal fence also deters theft and vandalism, which can result in expensive repairs and replacements.
2. Low Maintenance
Unlike wood or vinyl fences, metal fences require minimal maintenance. Metal doesn't rot or warp, so you won't have to worry about replacing individual sections. Additionally, metal fences are easy to clean, and you won't have to worry about pest infestations that can occur with wood or PVC fences.
3. Longevity
Metal fences are incredibly durable and long-lasting. With proper installation and maintenance, metal fences can last for decades. With its longevity, you'll save money in the long-term, not having to replace the fence often.
4. Customizable
Metal sports fences can be customized to fit any facility's unique requirements. Whether you're looking for a fence to match your school colors or want a fence that's specifically designed for added security, you can customize the appearance and functionality of a metal fence to your facility's specific needs.
5. Aesthetically Pleasing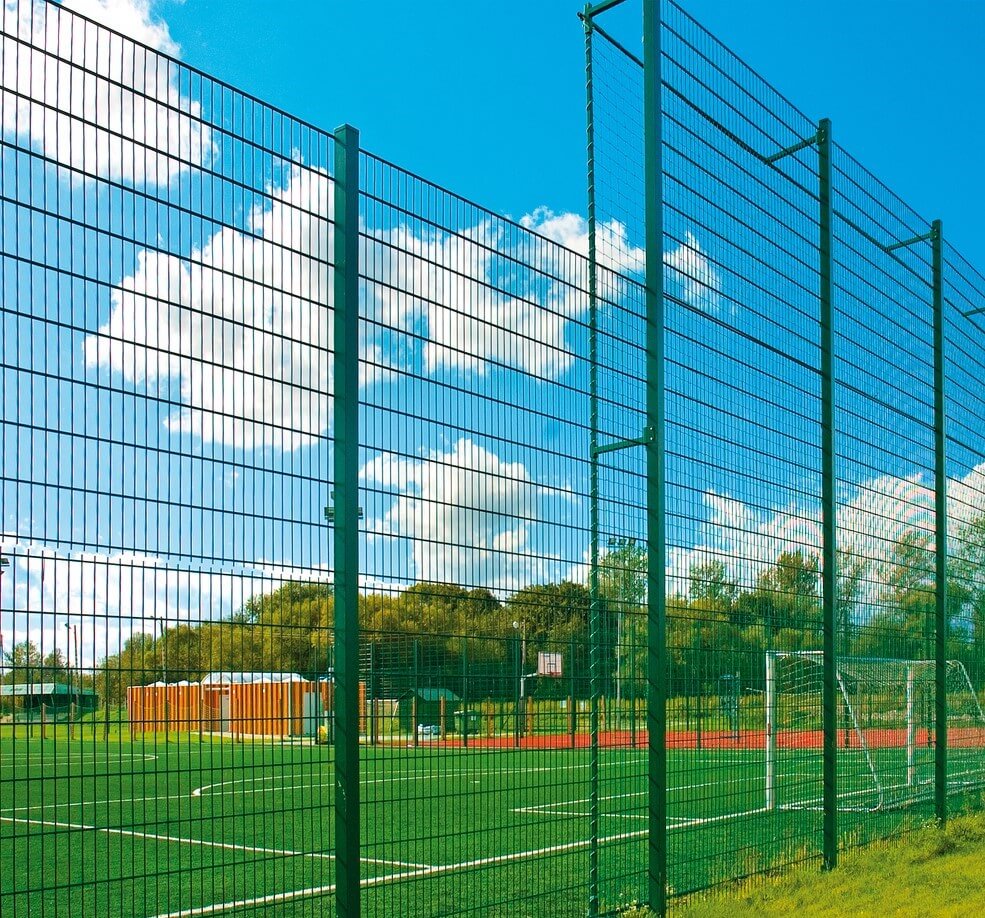 Metal fences can come in a variety of styles and designs, making it easy to find a perfect fence that matches your facility's design and atmosphere.
6. Cost-effective
Compared to other fencing materials, metal fences are generally less expensive. Not only is a metal fence a more affordable option in the long run due to its durability, but it also requires less maintenance, and replacements are far less likely. In the long-term, this gives facility management a chance to allocate more funds to other necessary areas.
In conclusion, a metal sports fence is simply a must-have for any facility that wants to prioritize safety and security. Not only is it durable and low-maintenance, but it is also versatile, customizable, and most importantly, provides enhanced security. Investing in a metal sports fence helps to keep your facility's guests and users safe while creating an aesthetically pleasing environment. Let a metal sports fence upgrade your facility by prioritizing safety, security, and aesthetic.