Introduction:
Having an outdoor court is a dream come true for sports enthusiasts. Whether you enjoy playing basketball, tennis, or any other sport, having a dedicated space to engage in physical activity is vital. However, to make the most out of your outdoor court, it is essential to consider installing a sport fence. In this article, we will explore the numerous benefits of installing a sport fence, ranging from safety and security to improved gameplay and aesthetics.
Safety and Security:
One of the primary advantages of installing a sport fence for your outdoor court is the increased safety and security it provides. A well-constructed fence acts as a physical barrier between the playing area and its surroundings, preventing potential accidents and disturbances. For instance, a stray basketball or tennis ball will be contained within the court, avoiding damage to surrounding property or injury to bystanders. Additionally, a sport fence acts as a deterrent for unauthorized individuals, ensuring your court remains a private and secure space for you and your fellow players.
Enhanced Gameplay: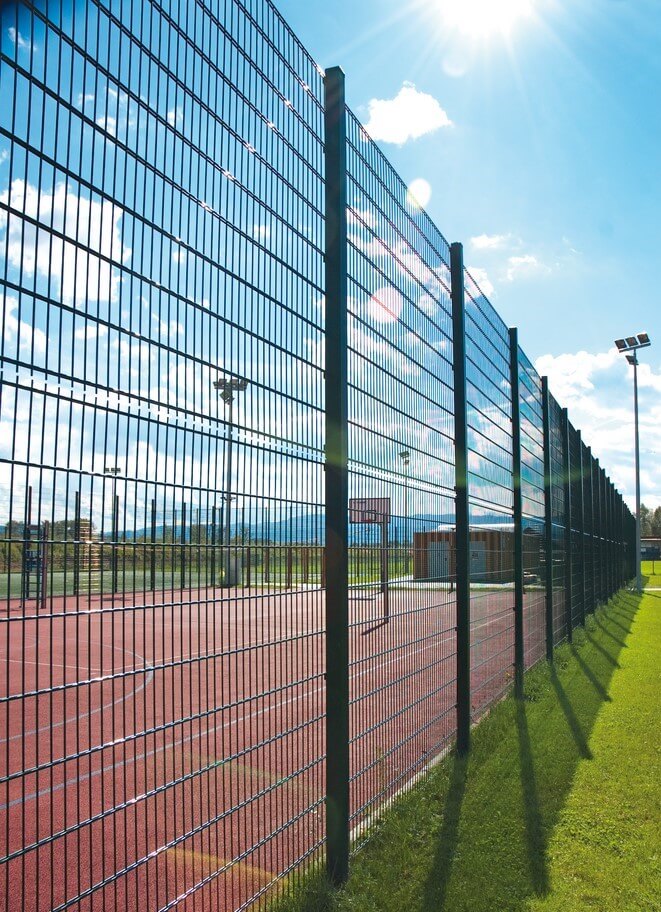 Installing a sport fence can significantly enhance the gameplay experience on your outdoor court. The presence of a boundary creates a defined playing area, allowing players to focus solely on the sport without worrying about stray balls rolling away. This containment not only improves the gameplay but also saves time by eliminating the need to retrieve balls after every shot. Players can now fully immerse themselves in the game, concentrating on their techniques and strategies, leading to a more enjoyable and competitive experience.
Noise Reduction:
Another benefit of installing a sport fence is its potential to reduce noise levels. Outdoor courts can generate high levels of noise during intense gameplay, which may disturb the surrounding environment or neighboring properties. By installing a sport fence, sound waves are absorbed, reflected, or deflected, minimizing the noise propagation. This enables players to engage in their favorite sports without concern for creating disturbances or conflicts with neighbors, making the overall experience more enjoyable for everyone involved.
Privacy and Aesthetics:
A sport fence also provides an added layer of privacy to your outdoor court. It creates a secluded space where you and your fellow players can focus on your activities without being constantly exposed to the outside world. This privacy enhances the overall ambiance of the court and allows for a more immersive sporting experience. Furthermore, a well-designed sport fence can greatly enhance the aesthetics of your outdoor court. There are various styles, materials, and colors available, enabling you to customize the fence according to your preferences and complement the overall look and feel of your exterior space.
Durability and Low Maintenance:
Investing in a sport fence ensures long-term durability and low maintenance requirements. Most sport fences are made from sturdy materials such as galvanized steel or vinyl, designed to withstand the elements and regular physical impact. This durability ensures that your fence remains intact for years, even with frequent use. Additionally, sport fences are relatively low maintenance, requiring simple cleaning or occasional repairs. This allows you to maximize your time on the court rather than spending it on continuous upkeep.
Conclusion:
In conclusion, installing a sport fence for your outdoor court offers a myriad of benefits. From the increased safety and security to improved gameplay and aesthetics, a sport fence serves as a valuable addition to any outdoor sporting enthusiast. The fence acts as a physical barrier, providing safety, privacy, and noise reduction. It enhances gameplay by containing stray balls and creates a defined playing area. Furthermore, it adds an aesthetic appeal to your court and requires minimal maintenance, ensuring longevity and durability. So, take the leap and install a sport fence to maximize your outdoor court experience.