The Benefits of Metal Sport Fence for Sports Safety and Security
Sports are an integral part of our lives, from schools to professional leagues. However, with people gathering in large numbers to watch or participate in sports, safety concerns arise. That's where metal sport fence proves to be an essential solution. Metal sport fence is designed to provide robust and durable protection for sports-related activities. It is tough enough to resist damage, and it can also complement the aesthetics of a sports facility.
The metal sport fence is used for many different purposes, including football fields, baseball fields, tennis courts, and many other sports facilities. Using a metal sport fence provides numerous benefits that improve sports safety and security. Some of these are:
1. Durable and Long-Lasting:
A metal sport fence is designed to be incredibly durable and long-lasting. Metal fences have an impressive lifespan because they are highly resistant to damage caused by the elements. They are highly resistant to moisture and are less prone to erosion. They do not warp or crack and can withstand high winds and heavy rain. Fences made of iron, aluminum, or steel can last for decades with little maintenance.
2. Provides Security:
Metal sport fence is an excellent way to provide safety and security. It is challenging for anyone to trespass or enter a sports area without permission. Metal fences can also be installed with security cameras to monitor the activities around the sports facility.
3. Aesthetics:
Metal sport fences can add to the overall aesthetic appeal of a sports facility. They are available in various designs, and it is possible to customize them to suit the specific needs of a sports facility. Metal fences come in a range of colors, and it is possible to paint them to match the team colors.
4. Low Maintenance: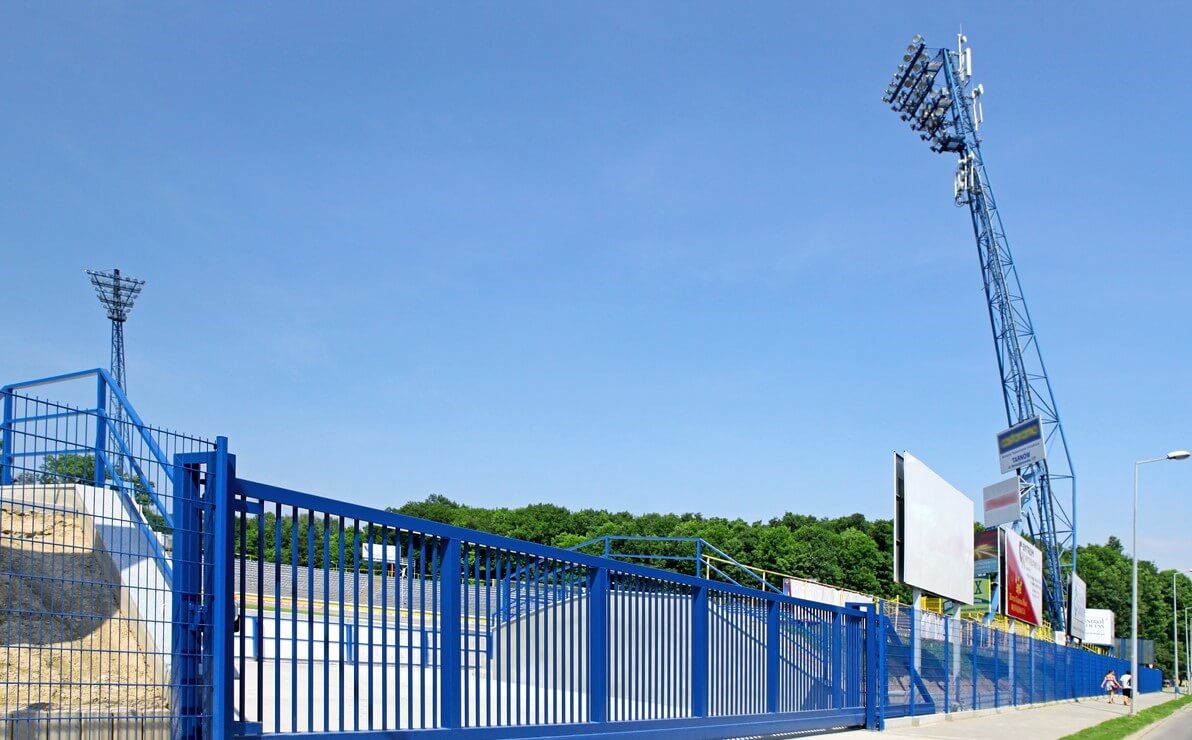 Metal sport fence is easy to maintain and requires minimal upkeep. Periodic cleaning with soap and water is usually enough to keep them in top shape. These fences are also rust-resistant, so there is no worry about rust developing.
5. Cost-effective:
Installing a metal sport fence is a cost-effective solution that can save money in the long run. For instance, you can avoid the costs associated with replacing a damaged fence by installing metal fences that are resistant to damage caused by the elements.
6. Provides Safety:
A metal sport fence provides safety for both players and spectators. It creates a barrier between the playing area and the spectators, preventing any accidents or injuries during the game. Players can also concentrate better knowing that they are safe and secure.
In conclusion, metal sport fence provides many benefits that make it an essential addition to any sports facility. It provides robust protection from the elements and enhances the overall security of a sports facility. It adds to the aesthetics of the facility, is easy to maintain, and provides a cost-effective solution. Above all, it provides safety for both players and spectators, ensuring that everyone can enjoy their favorite sports without any accidents or injuries.