As a business owner, the safety and security of your property should be a top priority. Unfortunately, burglars and intruders are always on the lookout for viable targets. This is why adding razor wire fencing to your commercial property can greatly enhance your security measures.
Razor wire fencing, also known as concertina wire, is widely used in many industries due to the security it offers. This type of fencing is made up of razor-sharp blades that are attached to a piece of fencing wire or tape. The blades are designed to prevent anyone from climbing over or cutting through the fence, making it an ideal choice for commercial properties.
So, what are the benefits of razor wire fencing for commercial properties? Let's take a closer look.
1. Deters criminals
The mere presence of razor wire fencing can act as a deterrent to potential intruders. Criminals are more likely to avoid properties that are protected by razor wire fencing, as they know that it's almost impossible to climb over or cut through. This can help reduce the risk of break-ins and burglaries, and help keep your property and business safe.
2. Provides added protection
Razor wire fencing is designed to offer maximum protection. The sharp blades can easily cut through any material, making it nearly impossible to breach. Additionally, razor wire fencing can be installed at various heights, providing added protection against anyone attempting to climb over the fence.
3. Low maintenance
Razor wire fencing is relatively low maintenance. Once installed, it's designed to withstand harsh weather conditions, corrosion, and wear and tear. This means that you won't need to spend a lot of time or money on maintenance, which can ultimately save you time and money in the long run.
4. Easy to install
Unlike other types of fencing, razor wire fencing is easy to install. This means that you won't have to go through a lengthy installation process, and can enjoy the benefits of added security in a shorter amount of time.
5. Cost-effective
Razor wire fencing is also cost-effective when compared to other security measures such as CCTV cameras and security guards. While these measures are effective, they can be expensive to install and maintain. Razor wire fencing, on the other hand, is a one-time investment that can last for years with minimal upkeep.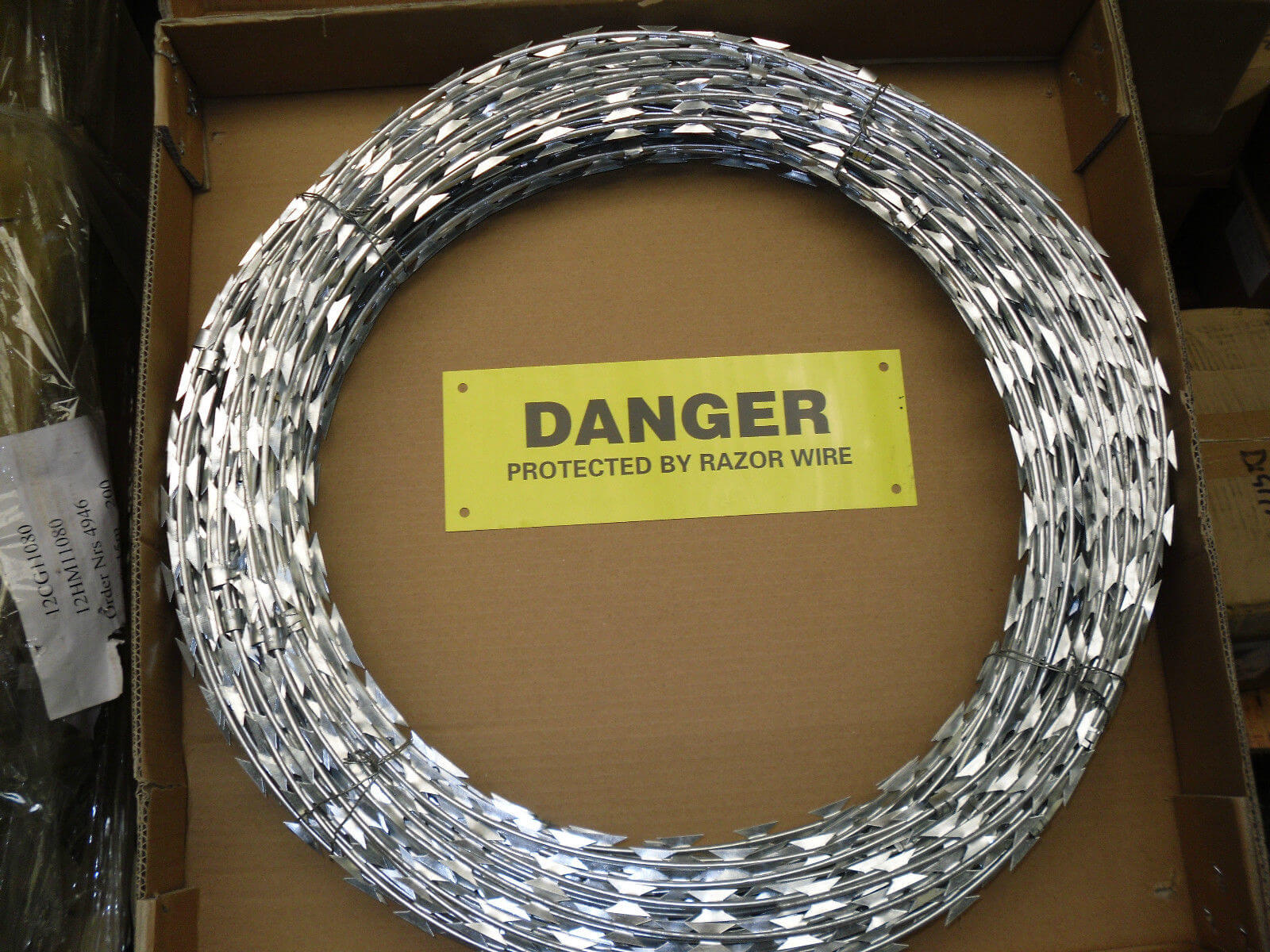 In conclusion, razor wire fencing is an excellent choice for commercial properties looking to enhance their security measures. It provides a highly effective barrier against intruders and burglars, without breaking the bank. Installing razor wire fencing can help protect your property, your business, and your peace of mind.