Introduction
Baseball is a sport that requires precision, skill, and strategy. To ensure a successful game, the playing field must be in optimal condition and meet certain requirements. One essential aspect often overlooked is the installation of sport fencing around the baseball field. Sport fencing provides numerous benefits that enhance the playing experience for both players and spectators. In this article, we will explore the advantages of sport fencing and why it is a necessary addition to any baseball field.
1. Safety and Player Protection
Safety should always be the top priority when playing any sport, and baseball is no exception. Sport fencing acts as a protective barrier, preventing stray balls from leaving the field and potentially causing harm to spectators or nearby property. It also helps keep spectators safe by reducing the risk of being hit by a ball during the game. Moreover, it protects players from distractions caused by individuals outside the field, ensuring their focus remains on the game.
2. Controlling Access and Security
Sport fencing allows for controlled access to the baseball field, ensuring that only authorized personnel are present during games or practice sessions. This helps maintain security by preventing unwanted individuals from entering the playing area. By securing the field, sport fencing also protects against potential vandalism or theft of equipment when the facility is unattended. Controlling access to the field also helps teams and organizations schedule practices or games without the worry of interference from other groups.
3. Enhanced spectator experience
A well-constructed sport fence not only ensures the safety of spectators but also enhances their overall experience. By providing an unobstructed view of the game, fans can fully engage with the on-field action without worrying about any interference. Sport fencing can also include features such as bleachers or seating areas, providing comfortable and designated areas for spectators to enjoy the game.
4. Noise reduction and privacy
One often overlooked benefit of sport fencing is its ability to reduce noise levels. By acting as a sound barrier, it minimizes noise pollution from both the baseball field and the surrounding area. This is particularly important when playing near residential areas, as it helps maintain good relations with neighbors.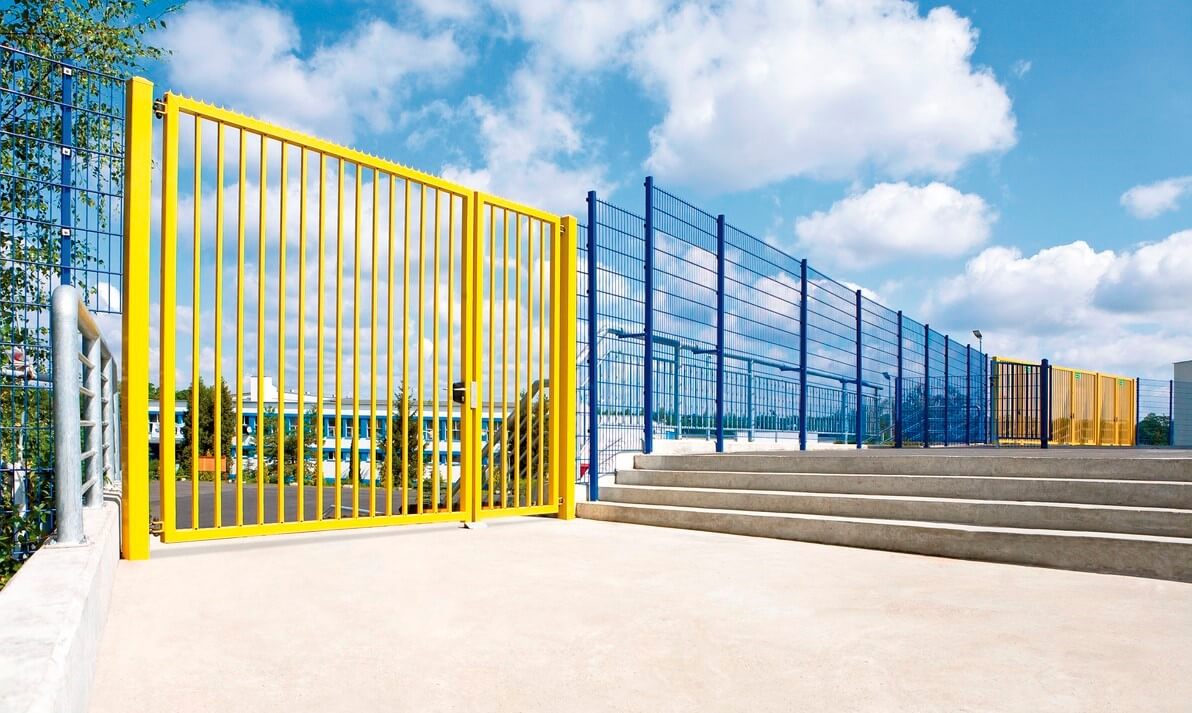 Sport fencing also provides a sense of privacy for both players and spectators. It separates the field from the outside world, creating a dedicated space for the game. This privacy allows players to focus and concentrate, creating a more competitive and professional atmosphere.
5. Ball containment and retrieval
An essential benefit of sport fencing is its ability to contain baseballs within the field. This is particularly beneficial in games where foul balls are common. By preventing balls from leaving the field, sport fencing saves time and effort in retrieving lost balls, ensuring smooth gameplay. It also protects the surrounding environment, preventing potential damage to nearby property or vehicles.
Conclusion
In conclusion, installing sport fencing around baseball fields provides numerous benefits that enhance safety, security, and overall playing experience. From player protection to noise reduction, sport fencing plays a crucial role in creating an optimal environment for the game. With these advantages in mind, it is clear that sport fencing is a necessary addition to any baseball field. So, whether you are a player, a team, or an organization, do not overlook the importance of sport fencing – invest in it today and experience the difference it can make in your baseball games.