Introduction:
Tennis, being a popular sport worldwide, requires specific facilities and infrastructure for optimum gameplay. One crucial aspect of tennis court construction is the choice of fencing. Among various options available, sports mesh fences have emerged as a practical and effective solution. In this article, we will discuss the benefits of sports mesh fence for tennis courts and how it enhances the overall experience for players and spectators alike.
1. Enhanced Visibility:
The primary advantage of sports mesh fence is its ability to provide excellent visibility. Unlike other traditional fencing options, such as solid walls or chain-link fences, the mesh design of sports mesh fence allows for clear visibility through the fence, minimizing obstruction to the view of the tennis court. This enables spectators to enjoy the game from outside the court while still maintaining a safe distance. Players also benefit from the increased visibility as they can better anticipate shots and adjust their playing strategy accordingly.
2. Improved Safety:
Sports mesh fence prioritizes safety as its strong structure and rigid construction ensure that balls remain within the court boundaries, reducing the risk of accidents. The tightly woven mesh prevents balls from passing through and eliminates the need for dedicated ball stop systems or additional netting. With enhanced safety, players can focus on their game without worrying about causing damage or injury to surrounding areas or people. Consequently, this enhances the overall security of the tennis court environment.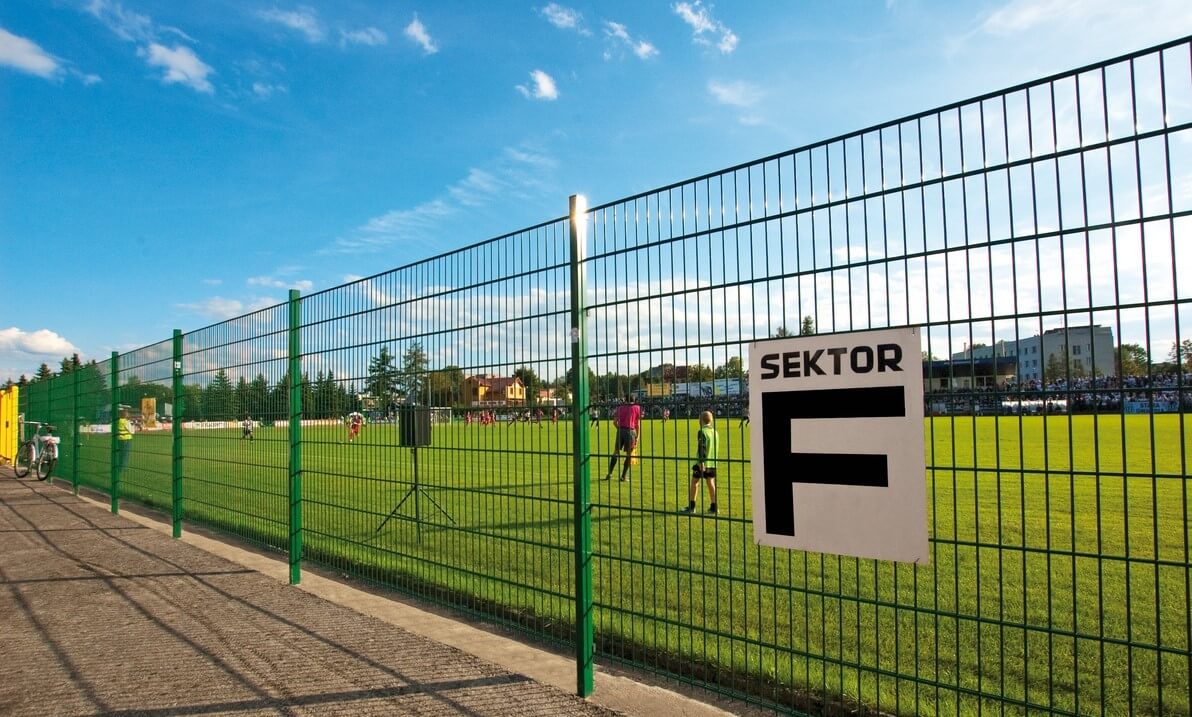 3. Durability and Low Maintenance:
Sports mesh fence is designed to withstand the rigors of intense gameplay and outdoor weather conditions. The high-quality materials used in its construction, such as galvanized steel or PVC coated wire, provide excellent durability and resistance against rust, corrosion, and other forms of degradation. This ensures the longevity of the fence, minimizing the need for frequent repairs or replacements. Additionally, sports mesh fence requires minimal maintenance, saving both time and money for tennis court owners.
4. Flexibility and Customization:
Sports mesh fence offers flexibility in terms of design and customization options. It comes in various heights, allowing court owners to choose the optimal fence height based on their specific requirements. Additionally, the mesh fence can be customized with different color options to match the overall aesthetics of the tennis court and its surroundings. This adds visual appeal and creates a professional atmosphere that enhances the overall experience for players and spectators.
5. Cost-Effective Solution:
Compared to other fencing options, sports mesh fence offers a cost-effective solution for tennis court owners. Its relatively lower cost, combined with the long-lasting durability and low maintenance requirements, contribute to significant cost savings over time. The initial investment pays off in the form of reduced repair and replacement expenses, making sports mesh fence a financially viable choice for tennis court construction or renovation projects.
6. Versatility Beyond Tennis Courts:
Another advantage of sports mesh fence is its versatility in application. While primarily designed for tennis courts, these mesh fences can also be utilized for various other sporting venues, such as basketball courts, soccer fields, and volleyball courts. This allows for consistent aesthetics and functionality across different sports facilities while benefiting from the same set of advantages discussed above.
Conclusion:
In conclusion, the benefits of sports mesh fence for tennis courts are evident. Its enhanced visibility, improved safety, durability, low maintenance requirements, flexibility, customization options, cost-effectiveness, and versatility make it an ideal choice for both professional and recreational tennis facilities. With sports mesh fence installed, tennis players can enjoy an uninterrupted game, spectators can witness the action clearly, and court owners can have a secure and long-lasting investment.