Introduction:
Tennis is a popular sport enjoyed by millions of people around the world. To ensure the safety and functionality of tennis courts, it is essential to have proper fencing in place. Sports mesh fencing stands out as a versatile and effective option for tennis court owners. This article will explore the numerous benefits that sports mesh fencing offers, including enhanced security, durability, visibility, and cost-effectiveness.
Enhanced Security:
One of the primary benefits of sports mesh fencing for tennis courts is improved security. Unlike traditional solid fencing options, sports mesh fencing allows for clear visibility both in and out of the court. This transparency ensures that players are easily visible, reducing the risk of injuries and providing a safer playing environment. Additionally, the tightly woven structure of the sports mesh fencing acts as a superior barrier, preventing unauthorized access to the court and deterring potential vandals or intruders.
Durability:
Tennis courts are exposed to various environmental elements and continuous usage, making durability a crucial factor when selecting fencing. Sports mesh fencing is known for its exceptional durability, making it an ideal choice for tennis court owners. Constructed using high-quality materials such as galvanized steel, sports mesh fencing can withstand harsh weather conditions, resist corrosion, and remain intact even after continuous impact from tennis balls. Its robust structure guarantees long-lasting protection for the tennis court, reducing maintenance costs in the long run.
Visibility: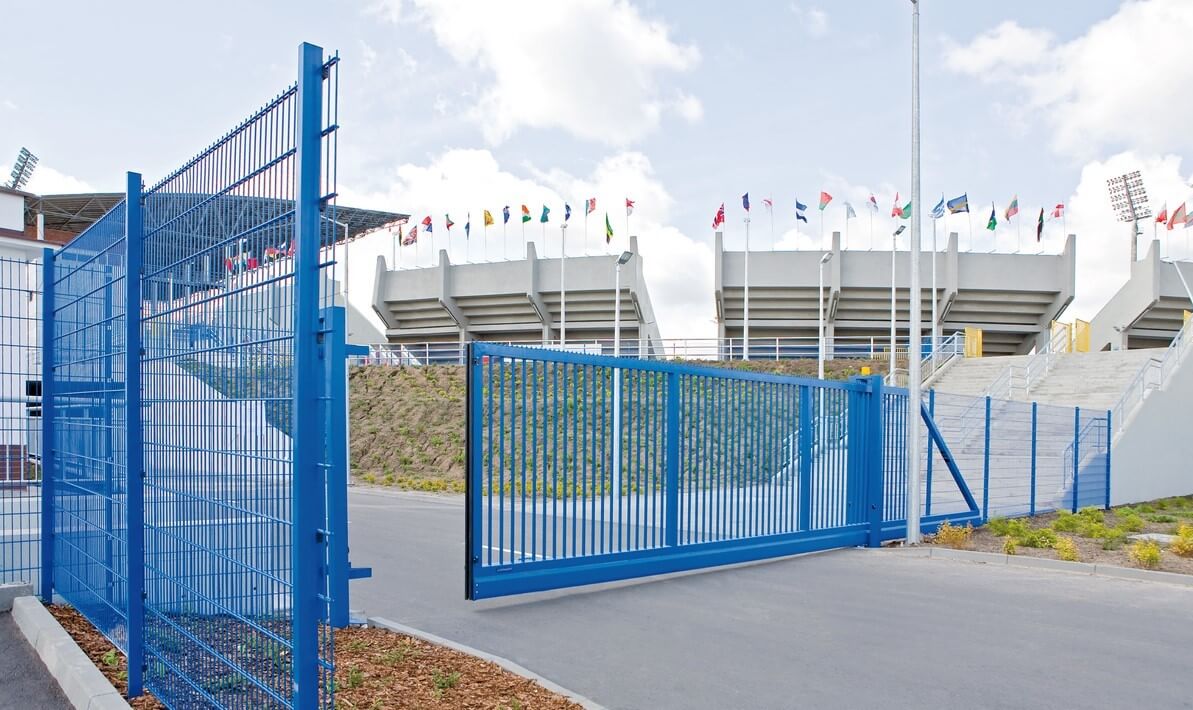 Sports mesh fencing offers excellent visibility, benefiting both players and spectators. Unlike solid fencing options that limit visibility, sports mesh fencing ensures that spectators can enjoy the game without obstruction. This increases the excitement and overall experience of watching tennis matches. Moreover, players can easily spot the ball through the mesh, allowing for more accurate shots and a better gameplay experience. The enhanced visibility provided by sports mesh fencing adds an extra element to the game, making it more enjoyable for everyone involved.
Cost-Effectiveness:
When considering fencing options for tennis courts, cost-effectiveness is a crucial aspect for many court owners. Sports mesh fencing stands out as a highly cost-effective solution compared to alternative fencing options. Its initial installation costs are relatively lower, thanks to its lightweight nature and simplified installation process. Furthermore, the durability of sports mesh fencing significantly reduces maintenance expenses over time. The long lifespan of sports mesh fencing ensures a solid return on investment and makes it a financially viable choice for tennis court proprietors.
Conclusion:
In conclusion, sports mesh fencing provides numerous benefits for tennis courts. Its enhanced security, durability, visibility, and cost-effectiveness make it an ideal fencing choice for both recreational and professional tennis courts. The transparent nature of sports mesh fencing ensures the safety of players and deters trespassers. The durability of this fencing option guarantees long-lasting protection, reducing maintenance costs. The excellent visibility offered by sports mesh fencing enhances the overall tennis experience for both players and spectators. Lastly, the cost-effectiveness of sports mesh fencing makes it an attractive option for tennis court owners looking for a reliable, efficient, and budget-friendly solution. By choosing sports mesh fencing, tennis court proprietors can provide a safe and enjoyable environment for players while maximizing their investment.