Introduction:
In today's world, providing a safe and secure environment for animals is of utmost importance. Animals need protection from potential dangers, as well as the opportunity to thrive in a well-maintained habitat. When it comes to animal enclosures, one of the best choices is a 358 welded wire fence. This type of fence offers numerous benefits for both animals and their caretakers. In this article, we will explore the advantages of using a 358 welded wire fence, highlighting its durability, versatility, and excellent security features.
1. Unmatched Durability:
When it comes to animal enclosures, durability is crucial. The 358 welded wire fence is built to withstand the test of time. Composed of strong, 4mm thick wires that are closely spaced together (3 inches apart), this fence provides exceptional strength and rigidity. Unlike traditional chain-link fences, which can easily be bent or damaged, a 358 welded wire fence resists even the most determined efforts of animals or intruders to break through. Its galvanized coating further enhances its durability by protecting against rust and corrosion, ensuring that the fence will last for many years.
2. Enhanced Security:
Animal enclosures need to provide a safe environment that prevents animals from escaping, as well as keeping potential threats at bay. The 358 welded wire fence excels in this area due to its small mesh size and closely spaced wires. Its name, 358, refers to the specific measurements of the fence: 3 inches by 0.5 inches by 8 gauge. This mesh configuration is highly secure, making it nearly impossible for smaller animals to squeeze through or predators to gain access. Whether you are safeguarding livestock or protecting wildlife, this fence offers peace of mind by minimizing the risk of escape or intrusion.
3. Versatility:
Another significant advantage of a 358 welded wire fence is its versatility. This fence can be used in various animal enclosure applications, including zoos, farms, animal sanctuaries, and residential properties. Due to its robust construction, the fence can be installed in almost any terrain with ease. It can be attached to an existing structure or stand alone as a freestanding enclosure. With proper customization, the fence can be tailored to accommodate different animal sizes and species, ensuring a suitable habitat for each.
4. Aesthetically Pleasing: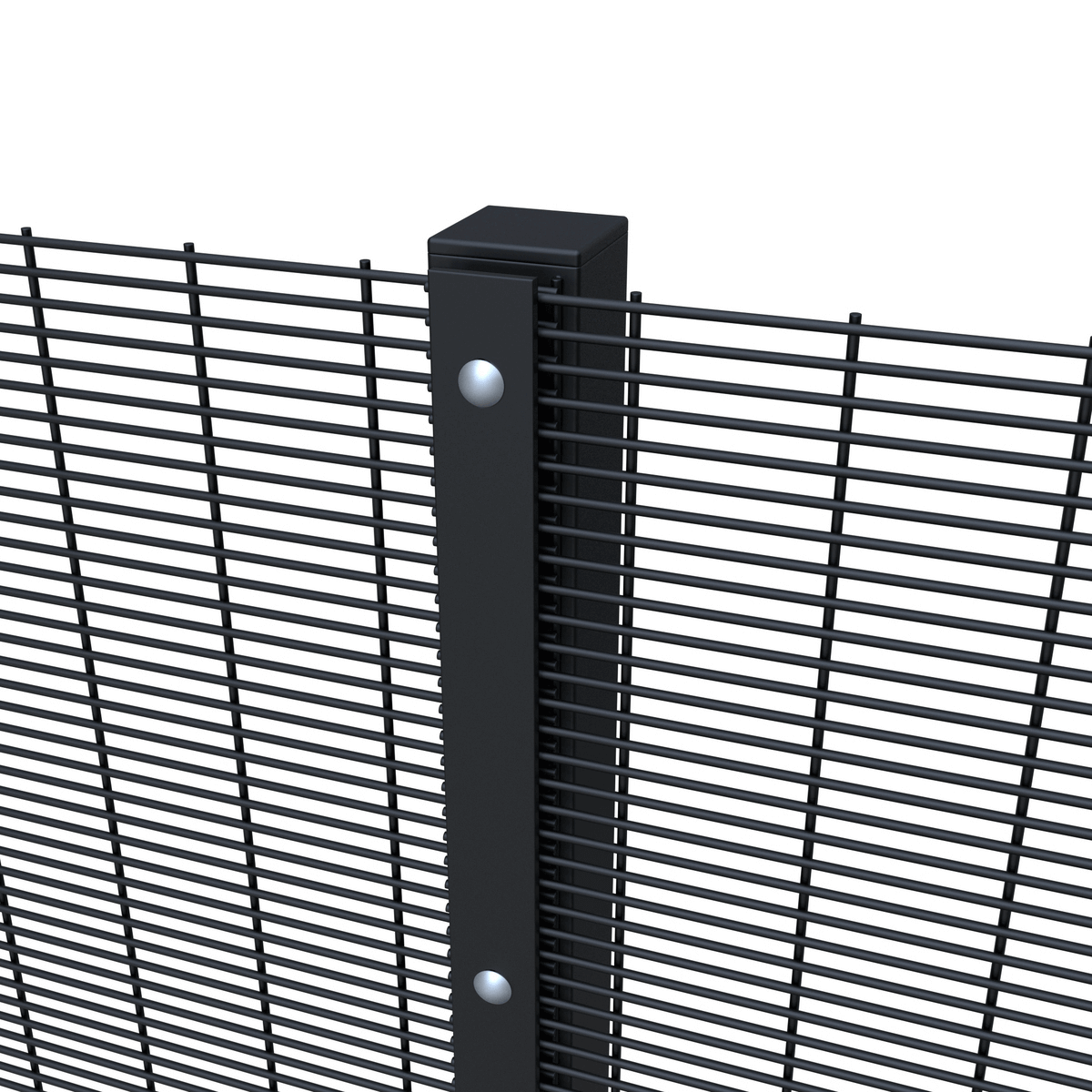 While functionality and security are essential, the appearance of an animal enclosure should not be overlooked. With its clean lines and unobtrusive design, a 358 welded wire fence blends well with its surroundings. The fence's neutral color scheme allows it to seamlessly integrate into any landscape, whether it be a rural farm or an urban zoo. This aesthetically pleasing feature ensures that the enclosure not only serves its purpose but also enhances the overall visual appeal of the area.
5. Low Maintenance:
Maintaining an animal enclosure can be time-consuming and costly, which is why a 358 welded wire fence is an excellent choice. Thanks to its durable construction, this fence requires minimal maintenance. The galvanized coating protects against rust and weathering, reducing the need for frequent repairs or replacements. In case of damage, individual panels can be easily replaced without the need to dismantle the entire fence. With this low-maintenance solution, caretakers can focus on giving proper attention to the animals rather than spending excessive time on fence upkeep.
Conclusion:
When it comes to animal enclosures, the benefits of using a 358 welded wire fence are undeniable. Its durability, enhanced security features, versatility, aesthetic appeal, and ease of maintenance all contribute to the fence's efficacy in creating a safe and functional environment for animals. With the use of this high-quality fence, caretakers can ensure that animals are protected while enjoying a habitat that maximizes their well-being. So, whether you are setting up a new animal enclosure or considering an upgrade, choosing a 358 welded wire fence is a decision that delivers long-lasting benefits for both animals and their caretakers.