Fencing is an essential aspect of any property. It provides safety, security, and privacy to those who reside and work in the area. When it comes to fencing, the type of post you use is crucial. Steel T-posts are an excellent option for your fencing needs. In this article, we will discuss the benefits of using steel T-posts for your fencing needs.
Durability
Steel T-posts are made from high-quality steel, which is incredibly durable. They are designed to withstand harsh weather conditions such as strong winds, heavy rain, and snow without bending or breaking. The steel material is also resistant to damage from pests such as rodents, which can weaken other fencing materials like wood. This durability ensures that your fence will last for many years with minimal maintenance, saving you money and time in the long run.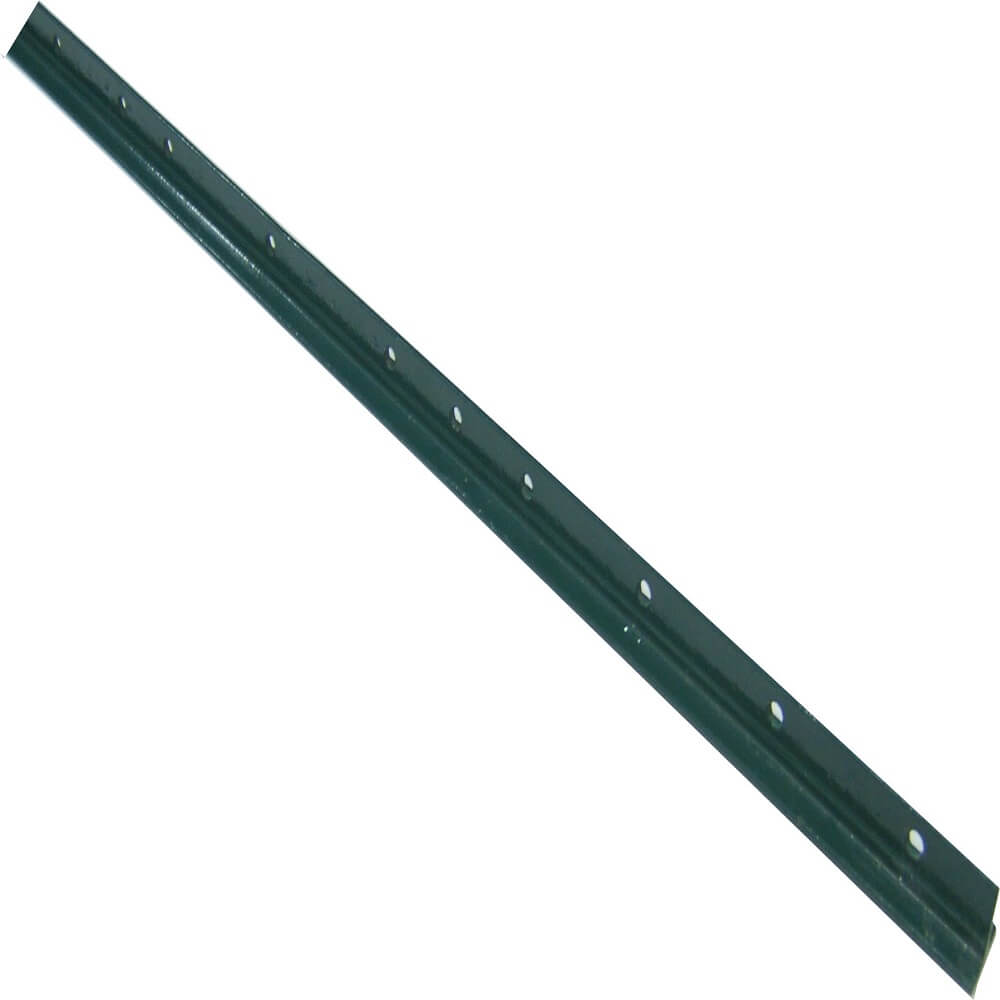 Easy Installation
Installing a fence on your property can be a daunting task, but it doesn't have to be. Steel T-posts are easy to install, even for those who don't have a lot of experience. The posts have a unique T-shaped design that makes them easy to drive into the ground, and they come with pre-punched holes to make attaching the fence panels a breeze. This easy installation not only saves you time but also reduces the cost of labor when hiring a professional.
Versatility
Steel T-posts are versatile and can be used for a wide range of fencing applications. They are perfect for agricultural fencing, horse fencing, ranch fences, and garden fences. Steel T-posts also come in a variety of lengths, making them ideal for different fence heights. This versatility means that you can use steel T-posts for all your fencing needs, no matter how varied they may be.
Cost-effective
One of the most significant benefits of steel T-posts is their affordability. Compared to other fencing materials such as wood and vinyl, steel T-posts are more cost-effective. They require less maintenance, have a longer lifespan, and don't need to be painted or stained, which further reduces costs. This affordability makes them an excellent option for those who want a durable and high-quality fence without breaking the bank.
Eco-Friendly
Steel T-posts are an eco-friendly fencing option. They are made from recycled steel, which reduces the number of resources used in their production. This recycling process also reduces the amount of waste that would otherwise end up in landfills. Using steel T-posts for your fencing needs, therefore, helps reduce your carbon footprint and shows your commitment to environmental stewardship.
Conclusion
Steel T-posts are an excellent option for your fencing needs. They are durable, easy to install, versatile, cost-effective, and eco-friendly. Whether you are looking to fence your garden, ranch, or agricultural land, steel T-posts provide the perfect solution. So, if you are looking for a durable and affordable fencing option, look no further than steel T-posts.