Title: Unveiling the Remarkable Advantages of Temporary Fencing Plastic Feet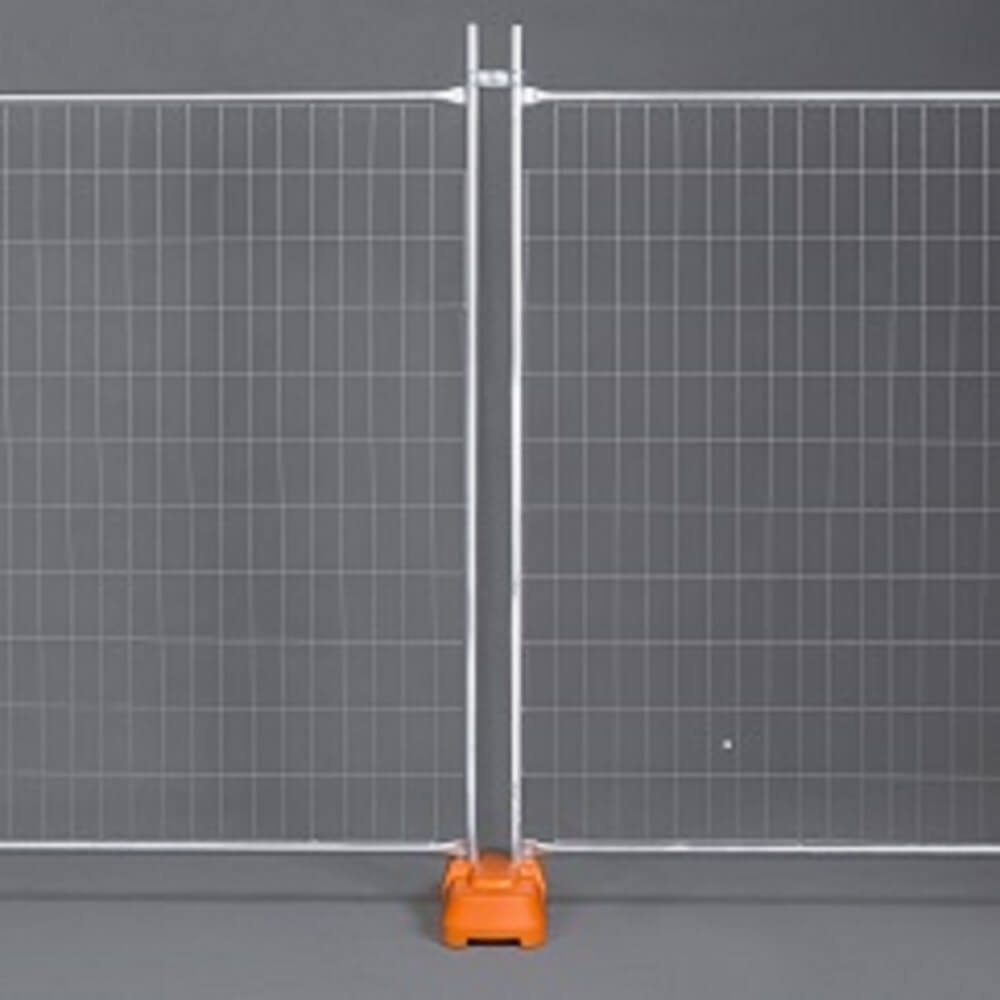 Introduction:
Temporary fencing plays a crucial role in ensuring the safety and security of construction sites, events, and various temporary enclosures. When it comes to temporary fencing, the choice of plastic feet proves to be a game-changer. This article will shed light on the numerous benefits of utilizing temporary fencing plastic feet, highlighting their exceptional features that make them an invaluable asset for any project or event.
Enhanced Stability and Durability:
Temporary fencing plastic feet offer superior stability, ensuring a secure barrier that can withstand external elements and varying weather conditions. Crafted with high-quality materials, these feet provide exceptional durability, allowing for long-term usage without compromising the overall integrity of the fencing structure. Their robust construction ensures that they remain intact, even in high traffic areas or when subjected to significant impact.
Lightweight and Easy to Install:
One notable advantage of temporary fencing plastic feet is their lightweight nature. Unlike traditional alternatives, such as concrete feet, plastic feet are considerably lighter, making transportation and installation hassle-free. Their ergonomic design enables effortless maneuverability, simplifying the setup process, saving time, and reducing labor costs. Whether it is a small-scale project or a large event, the convenience offered by plastic feet makes them an ideal choice.
Versatility and Adaptability:
Temporary fencing plastic feet boast exceptional versatility, catering to various applications. Whether it's securing construction sites or providing crowd control at events, these feet excel in adapting to different environments. Their modular design allows for easy customization and the precise alignment of panels. Additionally, plastic feet are compatible with a wide range of temporary fencing systems, offering seamless integration and flexibility.
Safety and Environmental Considerations:
Plastic feet contribute to a safer environment due to their rounded edges and smooth finish, effectively minimizing the risk of accidents or injuries. Their design eliminates sharp corners, ensuring a safe public area regardless of the location. Moreover, temporary fencing plastic feet are constructed from eco-friendly materials that are recyclable, making them an environmentally responsible choice.
Cost-Effective Solution:
When it comes to cost-efficiency, temporary fencing plastic feet prove to be an excellent investment. Their long-lasting durability reduces maintenance and replacement expenses over time. Additionally, their lightweight design aids in transportation, reducing shipping costs. The adaptability of plastic feet also contributes to their cost-effectiveness, as they can be repurposed for various projects, eliminating the need for purchasing separate feet for different applications.
Conclusion:
Temporary fencing plastic feet revolutionize the concept of temporary fencing, offering an array of advantages that enhance stability, durability, versatility, safety, and cost-effectiveness. Their lightweight design, ease of installation, and adaptability make them an appealing choice for both small-scale projects and massive events. By opting for temporary fencing plastic feet, project managers, event organizers, and contractors can ensure a secure and efficient temporary fencing system that meets their specific requirements while emphasizing safety and professionalism.