Title: Unleashing the Power of Sports Mesh Fencing for Soccer Fields
Introduction: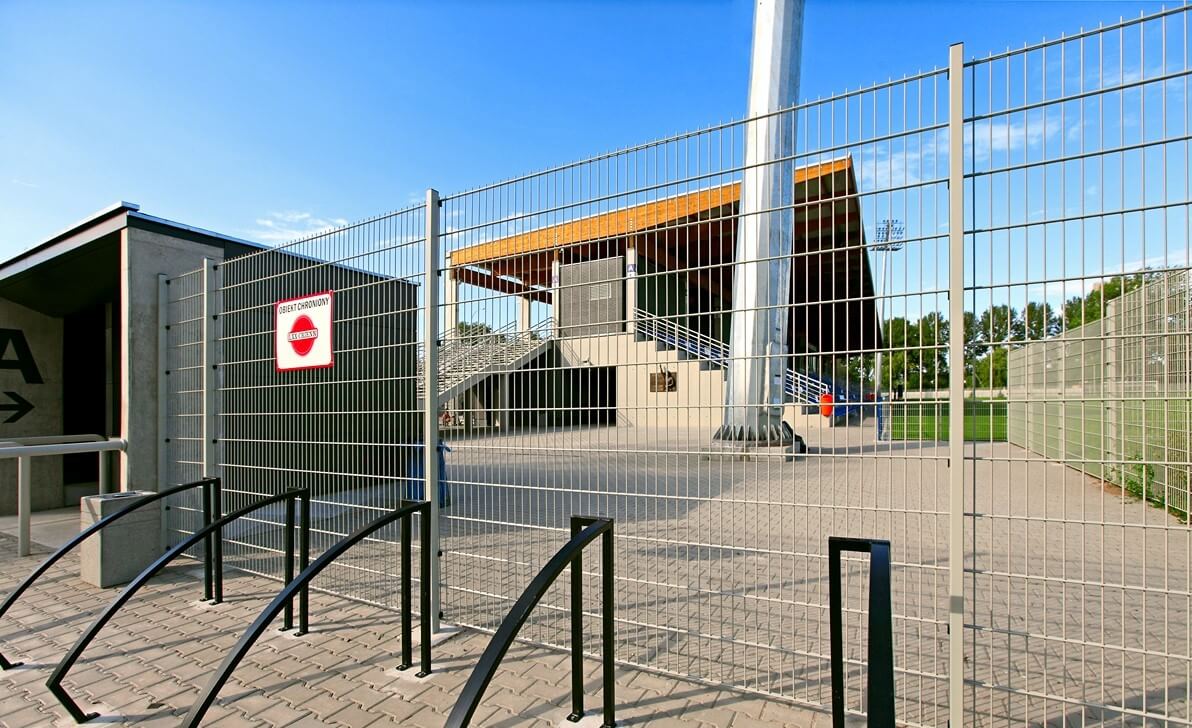 Soccer is a sport that demands finesse, agility, and relentless passion. Creating an ideal soccer field requires careful consideration of numerous factors, and one crucial aspect is the fencing system. In this article, we delve into the remarkable durability and strength of sports mesh fencing, showcasing its unrivaled features and advantages that make it the ultimate choice for soccer facilities worldwide.
Unmatched Durability:
When it comes to endurance, sports mesh fencing stands tall. Crafted from high-quality materials such as galvanized steel or premium-grade polymers, it withstands the harshest weather conditions, ensuring years of dependable protection for soccer fields. With reinforced crossbars and precision engineering, this sturdy fencing solution effectively keeps players and spectators safe while preserving the field's integrity.
Unyielding Strength:
Strength is the backbone of any formidable sports fencing system, and sports mesh fencing does not disappoint. Its interwoven wire mesh design, meticulously engineered for optimal resistance, ensures superior strength against impact and constant tension. This enables the fencing to endure powerful shots, collisions, and even extreme weather events, without compromising its integrity.
Enhanced Visibility and Safety:
A key advantage of sports mesh fencing is its open-mesh structure, which provides unobstructed visibility for players, coaches, and spectators. With a clear view of the game from any location, fans can immerse themselves in the excitement, celebrating every goal and appreciating the skills on display. Furthermore, this enhanced visibility avoids blind spots, enabling match officials and security personnel to efficiently monitor the field, ensuring safety and a smooth game flow.
Unparalleled Versatility:
Sports mesh fencing is designed to adapt to various soccer field environments and configurations. Whether it's a professional stadium, a local community field, or a training facility, it can be customized to meet specific requirements. Its modular construction allows for easy installation and adjustments, ensuring that the fencing seamlessly fits into any layout. Additionally, sports mesh fencing can be coated in vibrant colors, showcasing team pride and aesthetics while enhancing brand visibility.
Low Maintenance, High Value:
One of the most significant advantages of sports mesh fencing is its minimal maintenance requirements. Unlike traditional fencing systems, it remains resilient against rust, corrosion, and wear, reducing the need for frequent repairs and replacements. Simultaneously, its longevity and exceptional performance make it a cost-effective investment, providing long-term value and peace of mind.
Conclusion:
When it comes to robustness, dependability, and versatility, sports mesh fencing for soccer fields truly excels. Its durability, strength, and enhanced safety features contribute to an unforgettable soccer experience for players, coaches, and fans alike. Embrace the unparalleled benefits of sports mesh fencing, elevating your soccer facility to the next level while ensuring years of secure and thrilling matches ahead.