Title: The Unmatched Durability and Versatility of Our Original Bridge Foot Style Barrier
Introduction:
When it comes to ensuring public safety, reliability, and adaptability are of utmost importance. Our original Bridge Foot Style Barrier outshines the competition with its exceptional durability and versatile design. In this article, we delve into the remarkable features that make our barrier the preferred choice for various industries and emphasize its positive impact on your projects.
1. Unbreakable Strength:
Crafted from premium-grade materials, our original Bridge Foot Style Barrier is engineered to withstand even the harshest conditions. Its robust construction ensures unparalleled durability, guaranteeing long-term usage without compromises. This barrier has been extensively tested and proven to withstand extreme weather, impact, and wear, making it the epitome of strength and reliability.
2. Versatile Applications:
One size does not fit all, and that's why our original Bridge Foot Style Barrier offers remarkable versatility. Whether you need to control traffic, establish secure event perimeters, or safeguard construction sites, our barrier effortlessly meets your diverse requirements. With its modular design and compatibility with accessories, our barrier adapts seamlessly to any situation, providing a customizable solution tailored to your specific needs.
3. Enhanced Safety Standards:
Safety should always be a top priority, and our original Bridge Foot Style Barrier excels in this aspect. Equipped with advanced features like reflector strips, high visibility patterns, and anti-climbing brackets, this barrier ensures maximum protection for both pedestrians and drivers. By incorporating these safety measures, we prioritize accident prevention and create a secure environment for all.
4. Easy Installation and Maintenance: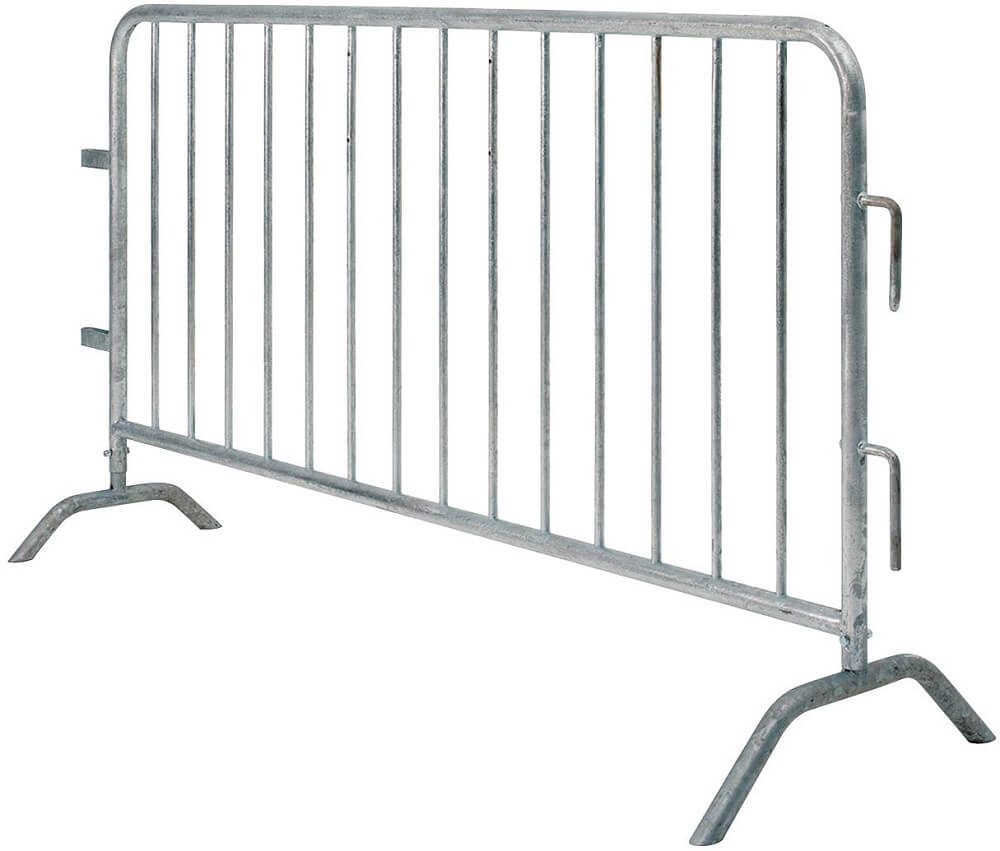 Fast-paced projects demand efficient solutions, and our original Bridge Foot Style Barrier is no exception. Designed for hassle-free installation, it can be swiftly deployed, saving you valuable time and effort. Additionally, its low maintenance requirements reduce operational costs while maintaining its pristine appearance and functionality throughout its lifespan.
Conclusion:
The original Bridge Foot Style Barrier stands as a testament to our commitment to quality, safety, and client satisfaction. Its unbeatable durability, versatility, and enhanced safety features make it a true industry leader. Choose our barrier for your next project and experience the unmatched reliability it offers. Invest in safety, invest in the original Bridge Foot Style Barrier.