Are you searching for a fence that offers both durability and weather resistance? Look no further than the 358 Welded Wire Fence. With its superior construction and quality materials, this type of fence provides outstanding protection and longevity.
Durability is a significant factor when choosing a fence, as it determines the lifespan and effectiveness of your investment. The 358 Welded Wire Fence is renowned for its exceptional durability, making it an excellent choice for various applications. The fence is constructed using heavy-duty wires that are welded together, forming a robust mesh pattern. This construction method ensures that the fence can withstand high impact, preventing any damage from external forces such as collisions or attempts to breach the barrier.
Additionally, the 358 Welded Wire Fence is corrosion-resistant, making it ideal for outdoor use. Rain, snow, and other weather conditions can often cause traditional fences to deteriorate over time. However, this fence is specifically designed to combat these elements. Its galvanized coating provides a protective layer that prevents rust and corrosion from forming, increasing its resistance to weather-related damages. This feature is particularly crucial in areas with high humidity, coastal regions, or places where extreme weather conditions are prevalent.
When considering a fence, security is a top priority for most individuals. The 358 Welded Wire Fence not only delivers durability and weather resistance but also offers exceptional security features. The small mesh size of the fence makes it extremely difficult for intruders to get a foothold or pass through the barrier. This enhanced security makes it a popular choice for sensitive areas such as correctional facilities, military installations, and airports where high-security measures are necessary.
Moreover, the fence's strong and unyielding structure acts as a psychological deterrent to potential intruders. Its design is challenging to climb, reducing the likelihood of breaching attempts. This security factor not only protects your property and assets but also provides peace of mind for homeowners, business owners, and facility managers.
In addition to its durability and security, the 358 Welded Wire Fence offers versatility in its applications. It is widely used for various purposes, including perimeter security, industrial enclosures, highways, and transportation infrastructure. The fence's flexibility allows it to adapt to different terrains and uneven ground, ensuring a consistent and secure barrier, regardless of the environment it is installed in.
Furthermore, the 358 Welded Wire Fence requires minimal maintenance, saving you time and effort. Unlike traditional wooden fences that require regular staining, painting, and repairs, this fence maintains its appearance and structural integrity over an extended period. With occasional cleaning and inspection, the fence will continue to provide optimal performance year after year.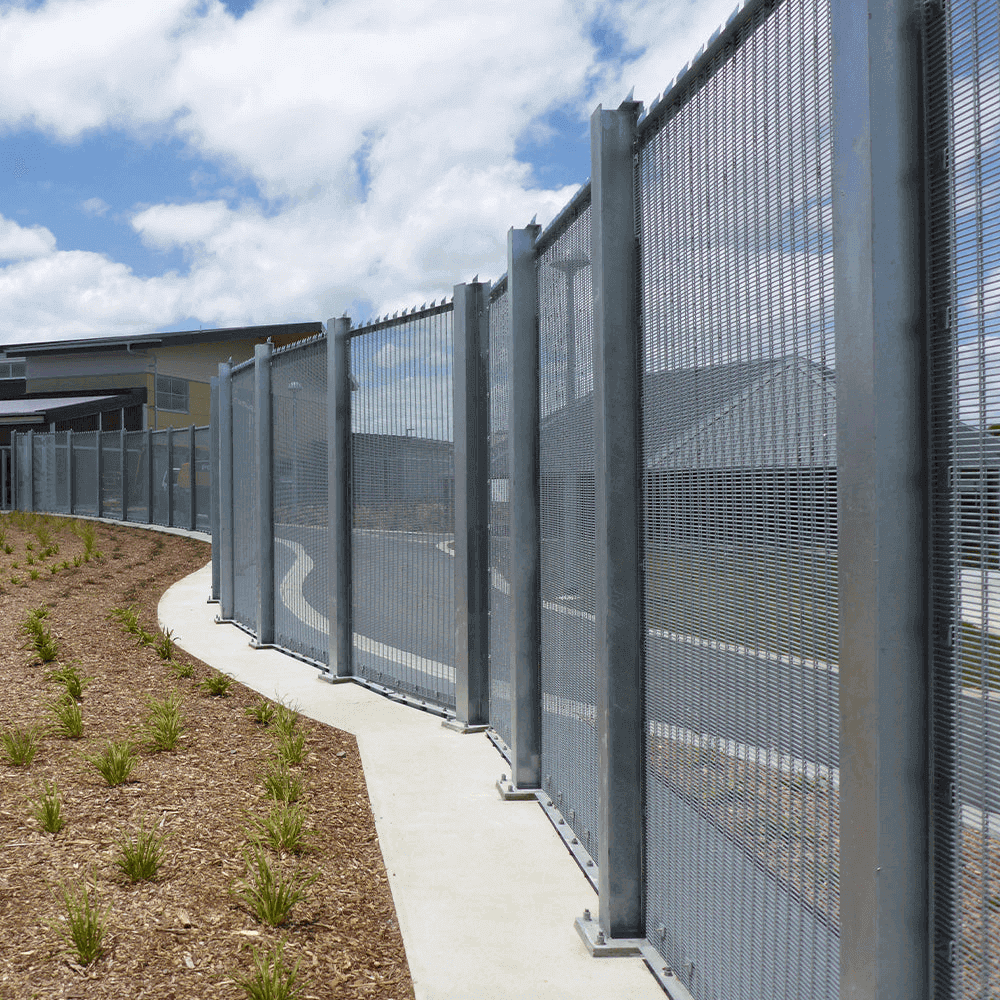 It is worth noting that the 358 Welded Wire Fence not only offers functional benefits but also adds an aesthetic appeal to your property. The clean lines and sleek design of the fence blend well with various architectural styles, enhancing the overall appearance of any residential or commercial setting.
In conclusion, if you are seeking a fence that combines durability, weather resistance, security, versatility, and low maintenance, the 358 Welded Wire Fence is an ideal choice. With its superior construction and high-quality materials, this fence provides long-lasting protection and peace of mind. Don't compromise on the safety and appeal of your property – invest in the 358 Welded Wire Fence today and experience the outstanding features it has to offer.