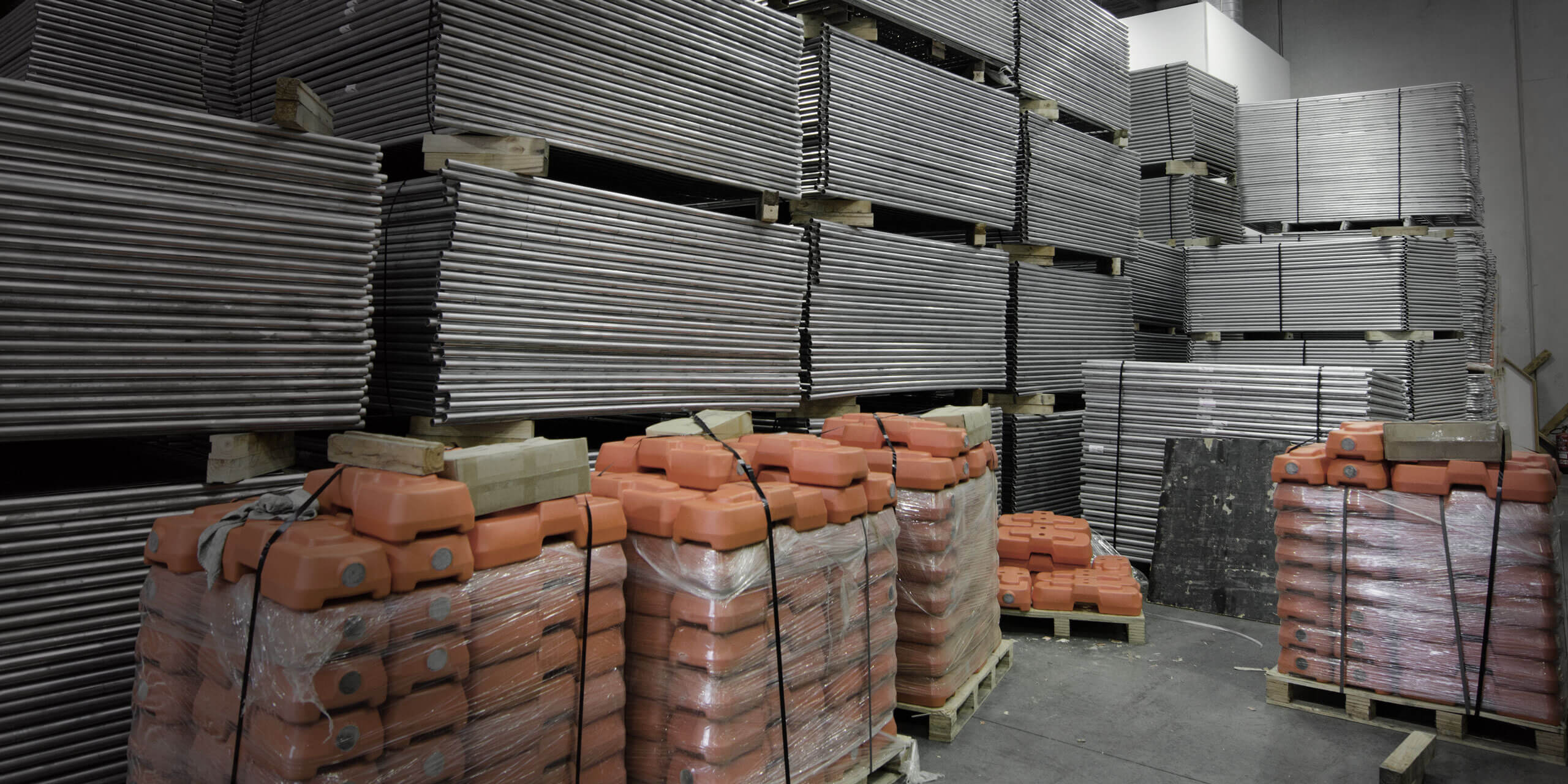 Temporary fencing is an essential component for any construction site, event, or public space where crowd control and security are paramount. It provides a safe and secure environment, limiting access to authorized individuals and preventing potential accidents. When it comes to temporary fencing, durability is a crucial factor that cannot be overlooked.
In recent years, the use of temporary fencing with metal feet has gained popularity due to its exceptional strength and longevity. The metal feet provide a sturdy foundation that ensures the fencing remains upright, even in challenging weather conditions or high-traffic areas. This increased durability offers several advantages worth exploring.
Firstly, the durability of temporary fencing with metal feet translates into enhanced safety. Construction sites, for instance, are often hazardous environments, with heavy machinery, tools, and equipment present. Temporary fencing acts as a physical barrier, effectively preventing unauthorized access and reducing the risks associated with potential accidents. With metal feet adding stability and strength to the fencing, the likelihood of it being compromised or tampered with decreases significantly, thus ensuring a higher level of safety.
Moreover, the durability of temporary fencing with metal feet greatly reduces the maintenance required. Unlike traditional fencing, which may need frequent repairs or replacements, metal feet provide long-lasting support, minimizing the need for regular upkeep. The robust nature of the metal feet ensures that the fencing remains intact, regardless of external factors such as wind, rain, or accidental impacts. This not only saves time and resources but also contributes to a more efficient and productive working environment.
Another significant advantage of using temporary fencing with metal feet is its cost-effectiveness. While initial costs may be slightly higher compared to other types of temporary fencing, the long-term durability offsets the investment. A one-time purchase of durable fencing with metal feet can last for years, proving to be a wise financial decision compared to repeatedly purchasing and repairing flimsy alternatives. Additionally, the reduced maintenance requirements further contribute to cost savings over time. With increased durability, the overall lifespan of the temporary fencing is extended, reducing the need for frequent replacements and reducing the associated costs.
Furthermore, the durability of temporary fencing with metal feet enhances its versatility and adaptability across various industries and applications. Whether it is a construction site, outdoor event, sports arena, or public gathering, this type of fencing can withstand the demands of different environments. With metal feet providing stability, the fencing can be easily installed and removed without compromising its integrity. This flexibility allows it to be used in a wide range of settings, making it an ideal choice for both temporary and long-term projects.
In conclusion, the durability of temporary fencing with metal feet offers significant advantages in terms of safety, maintenance, cost-effectiveness, and versatility. Its ability to withstand challenging conditions and provide a sturdy barrier makes it an invaluable asset for construction sites, events, and public spaces. By investing in high-quality temporary fencing with metal feet, individuals and organizations can ensure a secure and reliable solution that lasts for years to come.