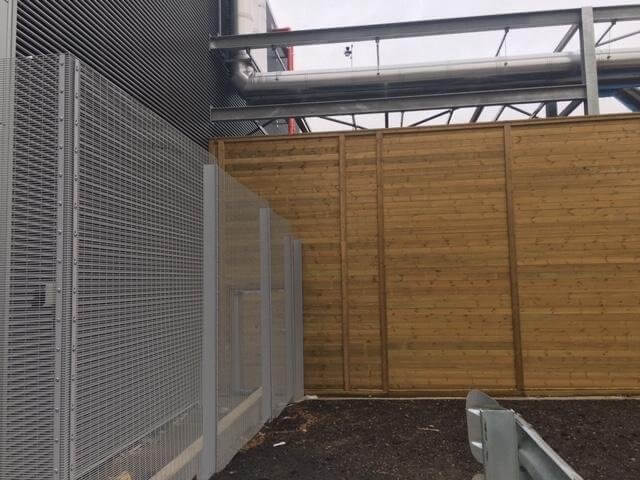 Introduction
In recent years, the importance of sustainability has become a global concern. As individuals and industries strive to reduce their impact on the environment, eco-friendly products and practices have gained immense popularity. In this regard, the use of sustainable materials in various applications has witnessed considerable growth, including in the construction and fencing industry. One such eco-friendly option is the 358 welded wire fence, which not only offers security and durability but also contributes to the preservation of the planet. This article aims to explore the advantages and characteristics of sustainable materials used in constructing a 358 welded wire fence.
Section 1: Understanding the 358 Welded Wire Fence
Before delving into the sustainable materials used in constructing a 358 welded wire fence, it is crucial to understand the fence itself. The 358 welded wire fence, also known as a prison fence or high-security fence, is a robust and secure option widely used in correctional facilities, military installations, and sensitive areas. Its tight mesh pattern, consisting of small rectangular apertures, ensures maximum strength and prevents unauthorized access. Now, let's explore the sustainable materials that bring added value to this fence.
Section 2: Recycled Steel – A Green Foundation
The primary material used in the construction of a 358 welded wire fence is steel. However, what sets it apart from traditional fences is the emphasis on incorporating sustainable variations of this material. Recycled steel, obtained from scrap, is a compelling choice due to its minimal environmental impact. By opting for recycled steel, the need for additional mining and extraction is reduced, conserving natural resources and energy. This eco-friendly approach not only promotes sustainability but also helps to reduce carbon emissions associated with the steel production process.
Section 3: Galvanized Coating – Longevity Unleashed
To enhance the durability and lifespan of the 358 welded wire fence, a galvanized coating is applied to the recycled steel mesh. This coating, typically made from zinc, offers exceptional corrosion resistance, preventing rust and degradation over time. By employing this protective layer, the maintenance requirements for the fence are significantly reduced, resulting in long-lasting performance. Moreover, the longer lifespan of the fence eliminates the need for frequent replacements, promoting sustainability by reducing waste generation.
Section 4: Powder Coating – Colors with a Conscience
While the galvanized coating serves a functional purpose, it may not always align with the aesthetic requirements of the fencing project. To address this, a powder coating can be applied to the fence, offering a vast array of color options. When opting for a sustainable solution, it is crucial to choose a powder coating that is free from harmful chemicals like volatile organic compounds (VOCs). By using eco-friendly powder coatings, the fence can maintain its visual appeal while adhering to green principles.
Section 5: Bamboo Posts – A Renewable Alternative
In addition to the mesh itself, the fence's posts play a crucial role in providing stability and strength. Instead of traditional wooden or steel posts, which have their own environmental implications, bamboo can be utilized as a renewable alternative. Bamboo is a fast-growing grass that requires minimal resources to grow and can be harvested sustainably. Choosing bamboo posts for the 358 welded wire fence further contributes to its eco-friendly advantage, as it reduces the demand for non-renewable materials.
Conclusion
In conclusion, the use of sustainable materials in constructing a 358 welded wire fence offers numerous benefits that go beyond security and durability. By opting for recycled steel, galvanized coating, eco-friendly powder coatings, and bamboo posts, the fence becomes an eco-conscious choice. This not only reduces the environmental impact but also aligns with the global movement towards sustainability. Embracing these advancements in fencing technology allows individuals and industries to make a positive impact on the planet while maintaining their security needs. As we move forward, it is essential to continue seeking innovative ways to integrate sustainability into our everyday practices.