Introduction:
Protecting wildlife and their habitats is of utmost importance to ensure the preservation of biodiversity and maintain ecological balance. In this pursuit, numerous strategies and techniques are employed, one of which is the use of razor wire coils. Razor wire coils have been implemented in wildlife conservation areas as a cost-effective measure to prevent human-wildlife conflicts and enhance the overall effectiveness of conservation efforts. This article explores the key advantages and effectiveness of razor wire coil as a valuable tool in protecting wildlife in conservation areas.
1. Physical Barrier: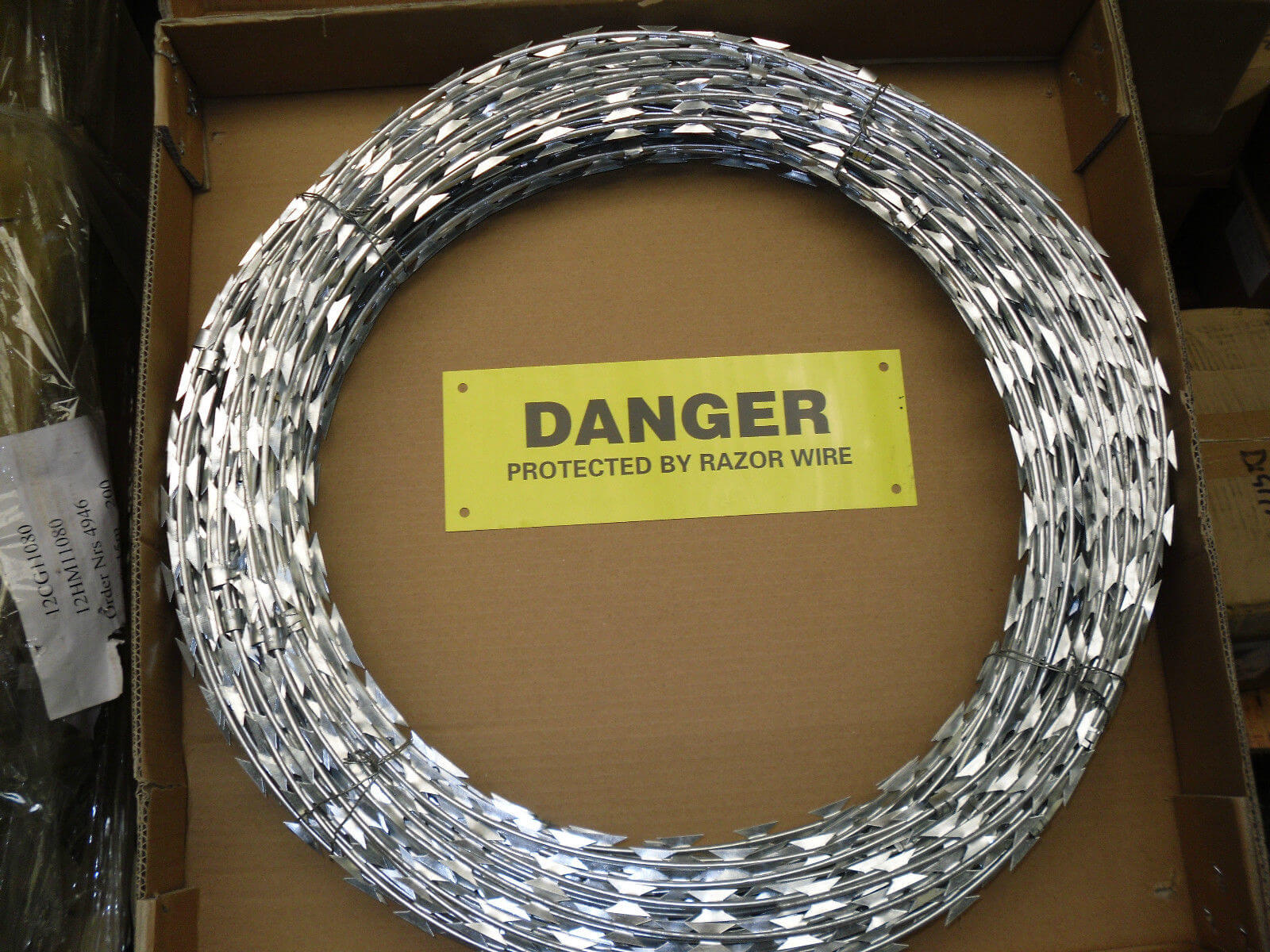 Razor wire coils act as an effective physical barrier, deterring animals from entering specific areas where human intervention might pose a threat or hinder their natural behavior. By installing razor wire coils around sensitive habitats, conservation organizations can ensure the safety and security of endangered species against illegal hunting or trapping. The sharp and pointed edges of the wire make it difficult for animals to breach these boundaries and minimize the risk of human-wildlife conflicts.
2. Cost-effective Solution:
Compared to other traditional fencing materials, razor wire coils are a relatively affordable alternative. Wildlife conservation areas often cover large expanses of land, requiring substantial resources for effective protection. Razor wire coils offer a cost-effective solution as they are relatively inexpensive to install and maintain. This affordability allows conservation organizations to allocate resources for other crucial conservation activities, such as habitat restoration and anti-poaching efforts.
3. Long-lasting and Durable:
Another advantage of razor wire coils is their durability and longevity. These coils are typically constructed using high-quality materials that can withstand varying environmental conditions, including extreme weather and the influence of wildlife interaction. Their long-lasting nature reduces the need for frequent maintenance and replacement, saving both time and resources for conservation organizations.
4. Minimal Environmental Impact:
Unlike some traditional fencing materials, razor wire coils have minimal impact on the environment. They can be installed without disturbing the natural ecosystem significantly. Additionally, the use of razor wire coils reduces the need for more intrusive methods, such as environmental modification or relocation. By minimizing environmental disruption, conservation areas can maintain the integrity of habitats while effectively managing wildlife conservation.
5. Public Safety:
While razor wire coils primarily focus on protecting wildlife, they also contribute to public safety. By delineating specific boundaries, these coils help prevent animals from encroaching into human settlements or high-traffic areas, reducing the risk of human-wildlife conflicts. This not only protects humans from potential injuries but also safeguards wildlife from harm caused by human interference.
Conclusion:
Razor wire coils have proven to be a valuable tool in wildlife conservation areas, effectively balancing the need for wildlife protection and public safety. Their physical barrier, cost-effectiveness, durability, minimal environmental impact, and contribution to public safety highlight their effectiveness in safeguarding wildlife habitats and reducing human-wildlife conflicts. As wildlife conservation remains a global priority, the implementation of razor wire coils deserves further recognition and consideration as a practical approach in protecting threatened species and their habitats.