Title: The Evolution of Bridge Foot Style Barriers: From Traditional to Modern
Introduction:
Bridge foot style barriers have played a critical role in ensuring the safety of pedestrians and vehicles over time. With advances in technology and engineering, these barriers have evolved significantly, transitioning from traditional to modern designs. This article explores the fascinating journey of bridge foot style barriers, highlighting their transformation and the reasons behind it.
1. Traditional Bridge Foot Style Barriers:
In the early days, bridge foot style barriers were primarily made of wood or metal. These barriers were simplistic in design, serving the basic purpose of preventing pedestrians from falling off the bridge. However, they had limitations in terms of durability and effectiveness. The traditional barriers often lacked the necessary strength to withstand high impacts, compromising safety standards.
2. Introduction of Concrete Barriers:
With the advent of concrete as a construction material, bridge foot style barriers underwent a significant transformation. Concrete barriers provided enhanced strength and durability, exceeding the capabilities of their wooden or metal counterparts. Additionally, these barriers were cost-effective and easy to install, making them a popular choice. This new approach improved safety measures, reducing the risk of accidents significantly.
3. Increased Height and Width of Barriers: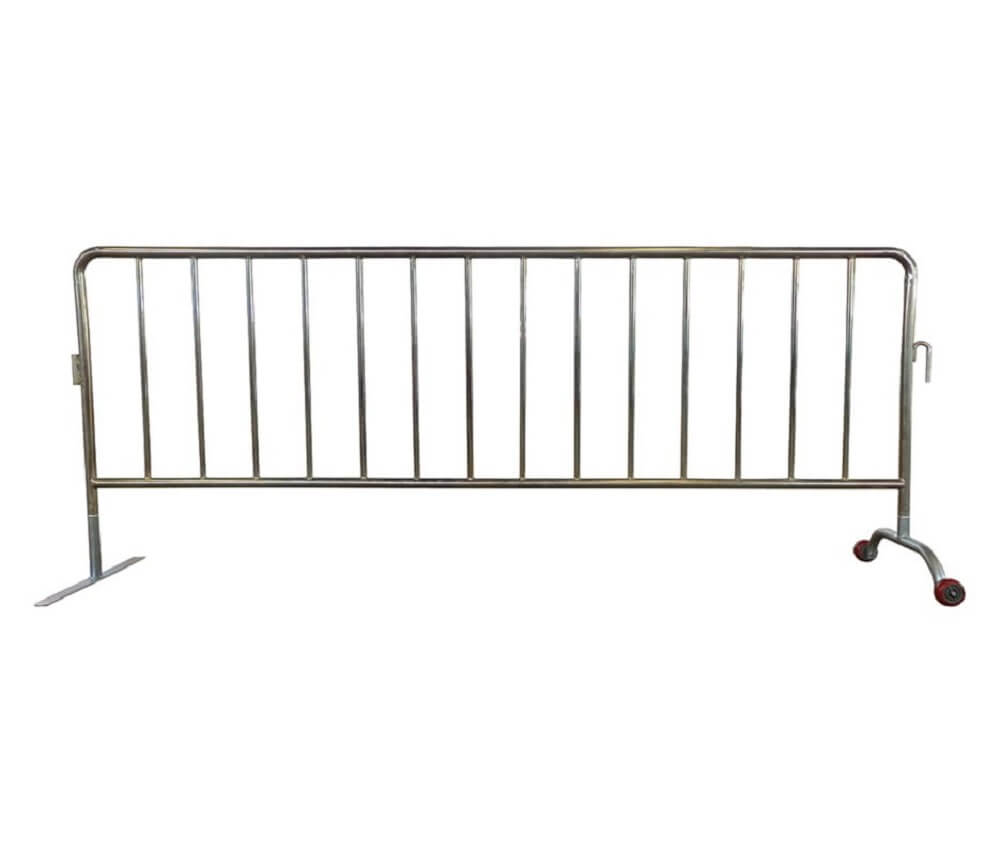 As traffic volume increased and larger vehicles became common, the need for higher and wider bridge foot style barriers became apparent. This adjustment aimed to ensure the safety of both pedestrians and motorists. Higher barriers prevented accidental falls, while wider barriers helped to mitigate the impact of vehicle collisions. The evolution of barrier dimensions reflected the ever-growing importance of safety in transportation infrastructure.
4. Redefining Barrier Materials:
Traditional concrete barriers, although effective, had limitations in terms of aesthetics and customization. To address this, engineers started experimenting with materials that could provide both safety and visual appeal. The introduction of steel-reinforced concrete barriers allowed for greater flexibility in design. These barriers were not only strong and durable but also visually appealing, blending well with the surrounding environment.
5. Innovative Technologies:
With the advancement of technology, bridge foot style barriers have seen remarkable improvements. Modern barriers are now equipped with innovative features such as lighting systems, reflective surfaces, and even smart sensors. These additions enhance visibility, especially during nighttime, and contribute to overall road safety. Furthermore, advanced materials, such as fiber-reinforced polymers, are being used to construct lightweight yet robust barriers, further reducing the risk of accidents.
6. Integration with Urban Design:
In recent years, the focus has shifted towards integrating bridge foot style barriers seamlessly with urban design. The barriers are now designed to not only provide safety but also contribute to the aesthetics of the surrounding area. Artistic elements, like intricate patterns and vibrant colors, are incorporated into barrier designs, transforming them into appealing urban features.
Conclusion:
The evolution of bridge foot style barriers from traditional to modern designs showcases the dedication to improving safety standards in transportation infrastructure. Through the incorporation of advanced materials, innovative technologies, and integration with urban design, these barriers have become not only essential safety features but also visually appealing elements of our urban landscapes. As technology continues to evolve, we can expect further enhancements in bridge foot style barrier design, ensuring safer and more visually pleasing infrastructure for generations to come.