In today's fast-paced and technology-driven world, ensuring the security of our homes, businesses, and public spaces has become a top priority. With the increasing risk of thefts, trespassing, and other criminal activities, it is crucial to have reliable perimeter security solutions in place. One such solution that stands out for its effectiveness and durability is the 358 welded wire fence.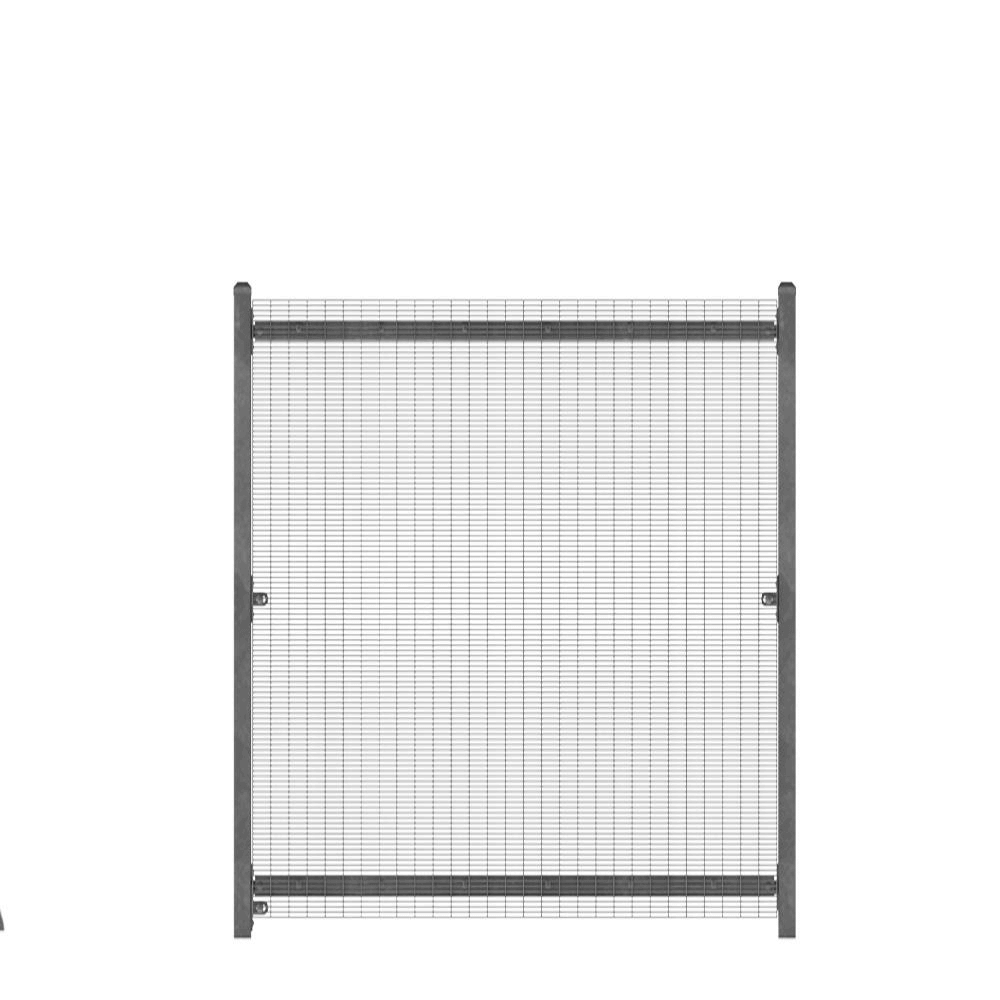 Developed in the late 1960s, the 358 welded wire fence, also known as prison mesh or anti-climb fence, has gained immense popularity worldwide for its superior security features. Unlike traditional chain-link or barbed wire fences, the 358 welded wire fence is specifically designed to prevent climbing, cutting, and trespassing, making it an ideal choice for high-security areas.
The name "358" refers to the dimensions of the fence panel, which is 3″ x 0.5″ (76mm x 12.5mm) mesh opening, with a wire diameter of 8-Gauge (approx. 4mm). This unique design makes the fence extremely difficult to penetrate, ensuring maximum security against break-ins and unauthorized access. The small mesh openings also make it challenging for potential intruders to gain a foothold or use tools to cut through, providing an added layer of protection.
One of the key advantages of the 358 welded wire fence is its anti-climb properties. The narrow mesh openings and lack of hand or footholds make it almost impossible to climb over, acting as an effective deterrent for individuals attempting to breach the perimeter. This is particularly important for critical infrastructure, such as airports, government buildings, and power plants, where unauthorized access can have severe consequences.
Moreover, the 358 welded wire fence offers excellent visibility without compromising security. Unlike solid walls or opaque fences, the open mesh design allows for unobstructed visibility, enabling effective surveillance and assessment of potential threats. This feature is particularly beneficial for areas that require constant monitoring, such as correctional facilities or military bases.
In addition to its security features, the 358 welded wire fence is highly durable and requires minimal maintenance. Made from high-quality galvanized steel or PVC-coated materials, it is resistant to corrosion, rust, and weathering. This ensures that the fence remains in excellent condition even in harsh environmental conditions, reducing the need for frequent repairs or replacements.
Furthermore, the installation of a 358 welded wire fence is relatively quick and straightforward. The fence panels are available in various heights and widths, allowing for customization based on specific security requirements. The modular design and lightweight nature of the panels make them easy to handle and install, minimizing disruption during the implementation process.
It is worth noting that the importance of perimeter security goes beyond preventing physical intrusion. A well-designed and properly installed 358 welded wire fence also provides peace of mind to residents, employees, and visitors, creating a secure and comfortable environment. This can have a positive impact on productivity, customer satisfaction, and overall quality of life.
In conclusion, the installation of a 358 welded wire fence is of paramount importance for perimeter security. Its unique design, anti-climb properties, visibility, durability, and ease of installation make it an ideal choice for various high-security areas. Investing in a reliable security solution not only protects valuable assets but also ensures the safety and well-being of individuals within the protected perimeter.