Secure Sports Fencing: Safeguarding Outdoor Venues with Unparalleled Protection
Outdoor venues play a pivotal role in hosting a wide range of sports events and recreational activities. However, ensuring the safety and security of participants and spectators is of utmost priority. This is where secure sports fencing emerges as an indispensable solution, providing unrivaled protection for outdoor venues.
One key aspect of secure sports fencing is its robustness. Precision-engineered using high-quality materials such as galvanized steel, it effectively withstands external forces and prevents unauthorized access. Designed to be durable and long-lasting, these fences demonstrate resistance to weather conditions, vandalism, and potential impacts, guaranteeing uninterrupted security.
The utmost importance of secure sports fencing lies in its ability to demarcate clear boundaries. By clearly defining the playing area, it minimizes the risk of unwanted intrusion, ensuring that players can focus entirely on the game. Spectators also benefit from unobstructed views, enhancing their overall experience.
Furthermore, secure sports fencing offers customizable options to cater to various outdoor venue requirements. Whether it's a professional sports arena, a community park, or a school playground, these fences can be tailored to fit the specific needs of the location. With options including different heights, mesh sizes, and additional features like access gates, the fencing can be seamlessly integrated into any outdoor setting.
Another key advantage of secure sports fencing is its low maintenance requirements. The durable materials and expert construction guarantee minimal upkeep, saving both time and money. This allows venue owners and operators to focus their resources on providing an exceptional sporting experience rather than constantly worrying about fence maintenance.
Considering the aesthetic aspect, secure sports fencing offers a range of finishes that can complement the overall design of the venue. Whether it's a sleek and modern aesthetic or a classic and rustic look, these fences can be customized to blend seamlessly with the surroundings. By striking the right balance between security and aesthetics, venue owners can create an inviting and visually appealing atmosphere.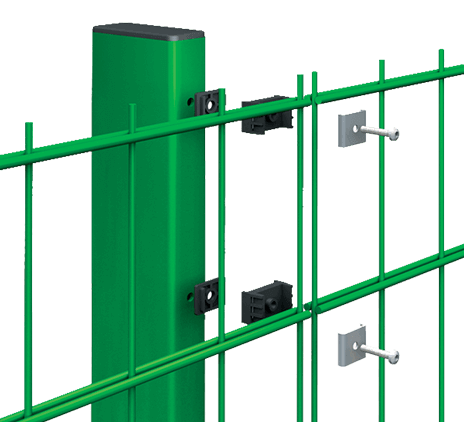 Moreover, these secure sports fences contribute to the well-being and peace of mind of both participants and spectators. The presence of a sturdy perimeter acts as a psychological barrier, instilling a sense of safety and security. With this peace of mind, participants can perform at their best, while spectators can enjoy the event without any worries.
In conclusion, secure sports fencing is an indispensable asset for any outdoor venue. Its robustness, customizable options, low maintenance requirements, and ability to demarcate clear boundaries make it an essential solution for safeguarding outdoor sports and recreational activities. With secure sports fencing, venue owners can inspire confidence, create a safe environment, and deliver memorable experiences for all involved. Choose secure sports fencing, and elevate your outdoor venue to unparalleled levels of protection and security.