In today's fast-paced world, mobility is key. Whether it's in our personal lives or professional endeavors, the ability to move freely and easily has become an essential aspect of our daily routines. And when it comes to barriers and obstacles, we often think of them as fixed and immovable. However, there is a revolutionary solution that challenges this notion – the original caster foot style barrier.
The original caster foot style barrier is not your typical barrier. Unlike traditional stationary barriers, this innovative design incorporates mobility and flexibility, offering countless advantages in a variety of settings. From industrial facilities to entertainment venues, hospitals to retail spaces, the incredible mobility of the original caster foot style barrier is transforming the way we perceive and utilize barriers.
One of the primary benefits of this barrier style is its ease of movement. Equipped with high-quality casters, these barriers can be effortlessly maneuvered, allowing for quick adjustments to meet changing needs. For instance, in a hospital setting, the ability to swiftly create temporary partitions or direct foot traffic can significantly contribute to improved patient care and overall efficiency. Moreover, in retail spaces, the mobility of these barriers enables store owners to easily reconfigure the layout, optimizing customer flow and enhancing the shopping experience.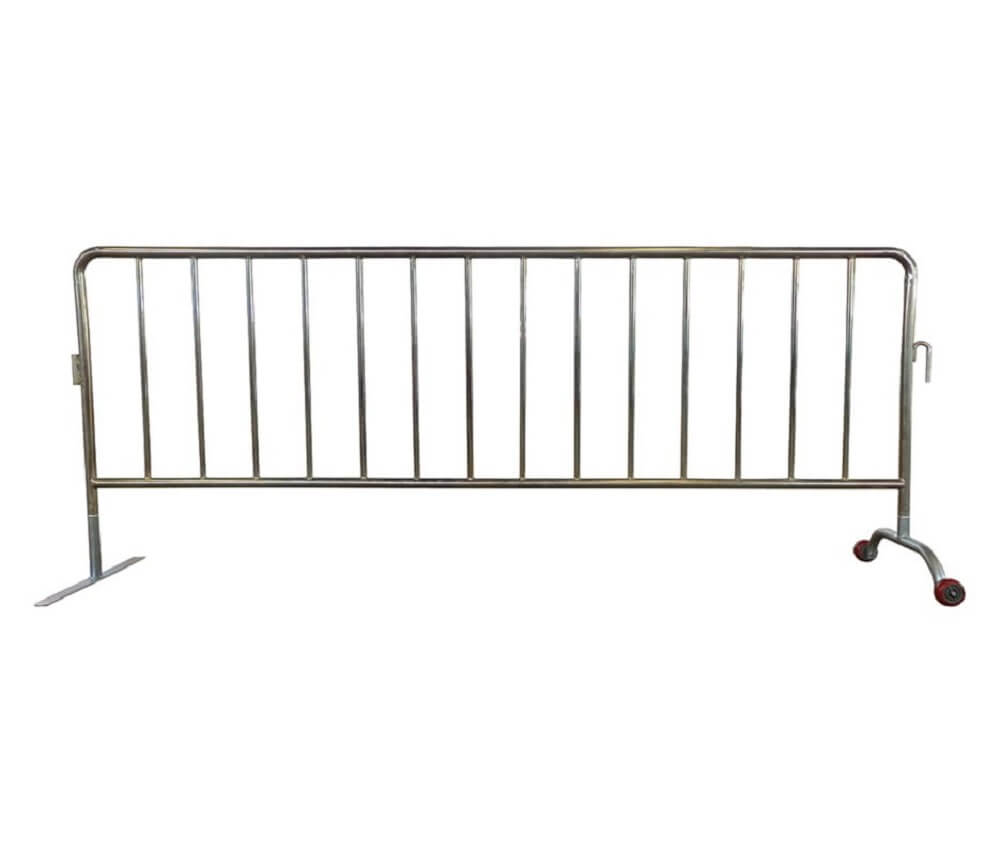 Furthermore, the original caster foot style barrier offers exceptional versatility in terms of design options. With various sizes, colors, and materials available, these barriers can seamlessly blend into any environment or match specific branding requirements. Whether it's a sleek, modern design for a high-end event or a sturdy, customizable barrier for an industrial site, the possibilities are endless. The ability to tailor the appearance of the barrier makes it a desirable choice for businesses looking to make a statement and create a visually appealing space.
Aside from their aesthetic appeal, these barriers also prioritize user-friendliness and safety. Many original caster foot style barriers come with built-in features such as lockable wheels and adjustable heights, offering added security and adaptability. This aspect is particularly crucial in environments that require frequent repositioning or where different access levels need to be controlled. For example, in large sporting events or concerts, these barriers can ensure the safety of both the attendees and the performers, with the added advantage of effortless removal during venue cleanup.
Not only is the original caster foot style barrier highly functional, but it also serves as a cost-effective solution. Unlike permanent fixtures or structures that often require significant installation and renovation expenses, these barriers are portable, reusable, and require minimal effort to set up. Moreover, their mobility allows for efficient space utilization since they can be easily stored or repositioned as needed. This adaptability not only saves businesses valuable time and resources but also contributes to sustainability efforts by reducing waste generated through the use of traditional barriers.
In conclusion, the original caster foot style barrier is a game-changer in the world of barriers and obstacles. Its incredible mobility, versatility in design, user-friendliness, and cost-effectiveness make it an ideal choice for various settings. From improved efficiency in hospitals to enhanced customer experiences in retail, these barriers have undoubtedly revolutionized the way we perceive and utilize barriers. As we continue to prioritize mobility and flexibility in our lives, embracing innovative solutions like the original caster foot style barrier is essential for overcoming obstacles and embracing limitless possibilities.