When it comes to securing your property, a strong and durable fence is essential. Among the various options available, a welded metal fence stands out as an excellent choice. With its superior strength, versatility, and long-lasting nature, a welded metal fence offers numerous advantages that set it apart from other fencing materials. In this article, we will explore the many benefits of owning a welded metal fence, shedding light on its importance in safeguarding your property.
One of the key advantages of a welded metal fence is its unmatched strength. Compared to other fencing materials such as wood or PVC, metal fences are known for their durability and ability to withstand the test of time. The welded joints provide added strength, ensuring that the fence can resist impact, extreme weather conditions, and accidental damage. This strength is particularly crucial for properties located in areas prone to high winds, storms, or potential trespassers. With a welded metal fence, you can have peace of mind knowing that your property is protected.
Furthermore, a welded metal fence offers versatility in terms of design and customization. Metal fences can be easily tailored to suit individual preferences and property requirements. Whether you prefer a classic, ornamental design or a more modern, sleek look, a welded metal fence can be fabricated to match your aesthetic preferences. Additionally, the ability to incorporate various styles, patterns, and decorative elements enhances the overall appearance of your property, adding value and curb appeal.
Another notable advantage of a welded metal fence is its low maintenance requirements. Unlike wooden fences that require regular staining, painting, and sealant applications, a welded metal fence is resistant to rotting, warping, and pest infestations. This not only saves you time and effort but also eliminates the need for recurring maintenance costs. With minimal upkeep, a welded metal fence remains in top condition for years, providing an excellent return on investment.
Security is a top priority for property owners, and a welded metal fence can significantly enhance it. The strength and durability of a welded metal fence act as a deterrent, discouraging potential intruders from attempting to breach your property. The solid panels and lack of footholds make it difficult for unauthorized individuals to climb over the fence, adding an extra layer of protection. Moreover, the height of the fence can be customized to suit your security requirements, ensuring that your property remains a safe haven.
In addition to security, privacy is also a concern for many property owners. A welded metal fence can provide the desired level of privacy without compromising on aesthetics. By incorporating solid panels or adding privacy slats, the fence becomes an effective barrier that limits visibility from outside. This enables you to enjoy your property without worrying about prying eyes or external disturbances.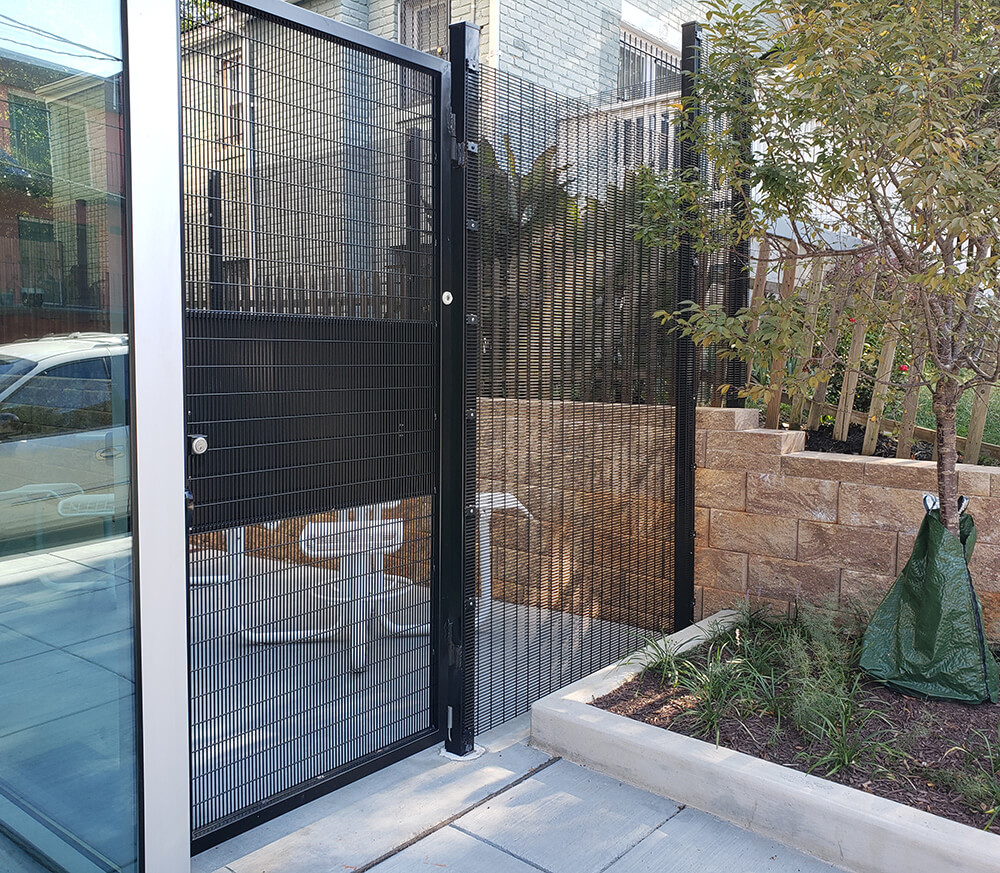 Lastly, a welded metal fence offers excellent value for money. While the initial cost may be higher compared to other fencing materials, the long-term savings and durability of a welded metal fence outweigh the price difference. With its minimal maintenance requirements and long lifespan, a welded metal fence proves to be a cost-effective investment that adds value to your property.
In conclusion, a welded metal fence provides a multitude of advantages that make it a superior choice for property owners. Its strength, versatility, low maintenance, and security features make it an excellent long-term investment. Furthermore, the ability to customize the design and enhance privacy adds to its appeal. If you are considering securing your property with a durable and reliable fence, a welded metal fence should be at the top of your list. Invest in a welded metal fence today and experience its numerous benefits for years to come.