Introduction
In the vast agricultural and rural areas, one of the essential elements for maintaining security and protecting livelihoods is the presence of proper fencing systems. Among the various fencing options available, barbed wire fencing has proven to be highly effective and indispensable. This article aims to discuss the necessity of barbed wire fencing in agricultural and rural areas, emphasizing its significance in safeguarding crops, livestock, and property, as well as promoting boundary delineation and deterring intruders.
1. Protection of Crops and Livestock
Barbed wire fencing acts as a physical barrier, effectively preventing the encroachment of wild animals, trespassing livestock, and unauthorized human access. The sharp, pointed barbs atop the wire serve as a deterrent, reducing the likelihood of animals attempting to breach the fence. It not only keeps livestock confined to designated areas but also safeguards precious crops from potential damage caused by wandering animals. By protecting these valuable resources, farmers can ensure the sustainability of their agricultural operations and secure their economic stability.
2. Security for Property and Assets
In addition to safeguarding crops and livestock, barbed wire fencing offers enhanced protection for property and assets in rural areas. Agricultural equipment, farming machinery, and stored produce are valuable assets that can be vulnerable to theft and vandalism. The presence of barbed wire fences, with their intruder-deterring design, adds an extra layer of security and acts as a visual deterrent for potential criminals. The psychological effect of these fences, coupled with their physical barrier, helps to prevent unauthorized access and acts as an effective crime prevention measure.
3. Boundary Delineation and Dispute Avoidance
Enclosing agricultural and rural properties with barbed wire fencing is instrumental in delineating clear boundaries between individuals or entities, thus reducing the likelihood of border disputes. By providing a physical demarcation of land ownership, these fences help eliminate confusion, prevent accidental trespassing, and protect landowners from potential conflicts. Moreover, clearly marked boundaries through barbed wire fencing facilitate efficient land management and planning for both agricultural practices and urban development.
4. Mitigating Environmental Impacts
An often overlooked benefit of barbed wire fencing is its positive impact on the environment. By effectively keeping livestock confined to specific areas, these fences prevent overgrazing, soil erosion, and ecological imbalance. Controlled grazing practices enforced through barbed wire fencing systems enable farmers to rotate livestock and manage pastures more efficiently. This supports healthy grass growth, preserves natural habitats, and maintains the overall environmental balance within the rural landscape.
5. Cost-effective and Low-Maintenance Solution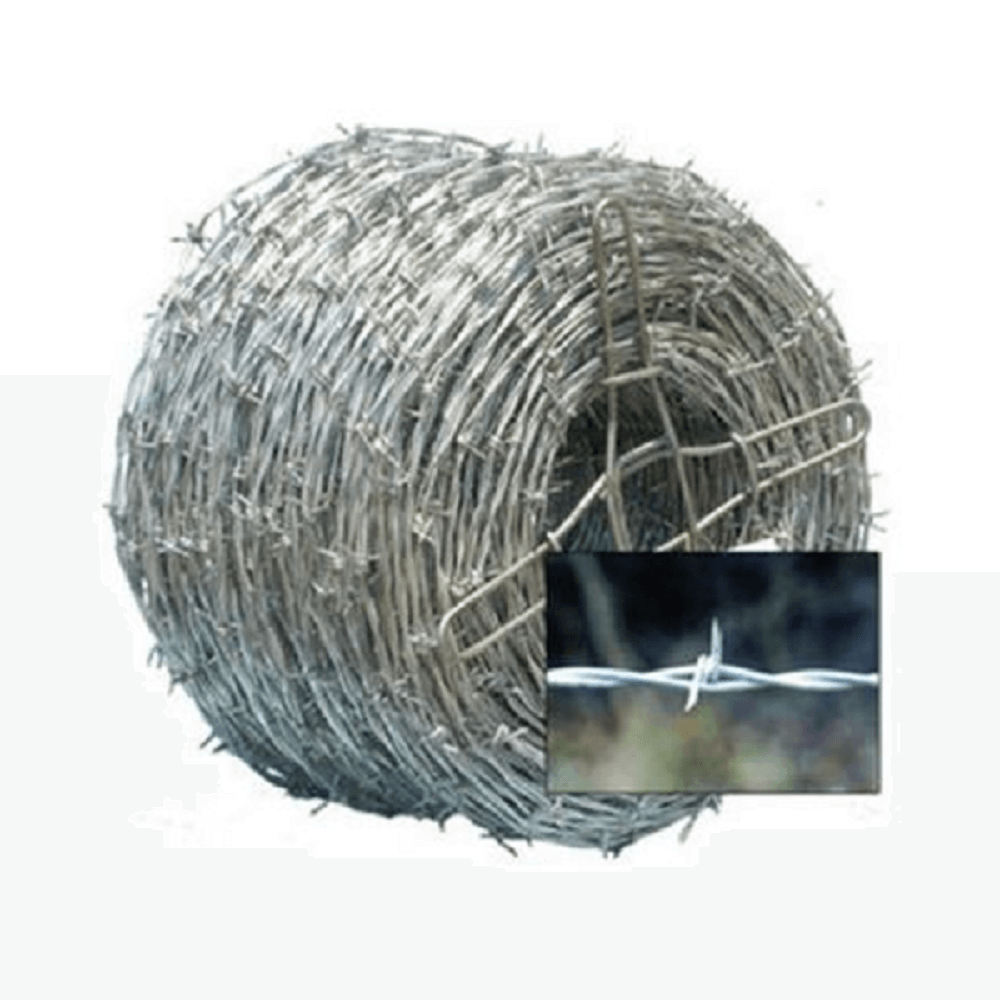 Compared to alternative fencing options, barbed wire fencing stands out due to its cost-effectiveness and low-maintenance requirements. The materials used in barbed wire fencing are affordable, making it a financially viable choice for farmers and rural landowners. Additionally, once installed, these fences require minimal upkeep, reducing the overall maintenance costs associated with securing agricultural and rural areas. The durability and longevity of barbed wire fencing make it an ideal long-term investment for any agricultural or rural property.
Conclusion
In conclusion, the necessity of barbed wire fencing in agricultural and rural areas cannot be overstated. Its importance extends beyond merely protecting crops, livestock, and property, as it plays a vital role in maintaining the balance between human activities and the natural environment. The multiple benefits offered by barbed wire fencing, including enhanced security, land demarcation, environmental sustainability, and cost-effectiveness, make it an indispensable tool for farmers, landowners, and rural communities. By embracing the necessity of barbed wire fencing, agricultural and rural areas can thrive in a safe, secure, and balanced manner.