In today's fast-paced world, crowd control has become an increasingly important concern. Whether it's a sporting event, a concert, or a large gathering, ensuring the safety and security of attendees is paramount. Among the various crowd control solutions available, the original bridge foot style barrier stands out as a classic approach that has proven effective time and time again. In this article, we will delve into the reasons why this traditional barrier system continues to be widely used and stand the test of time.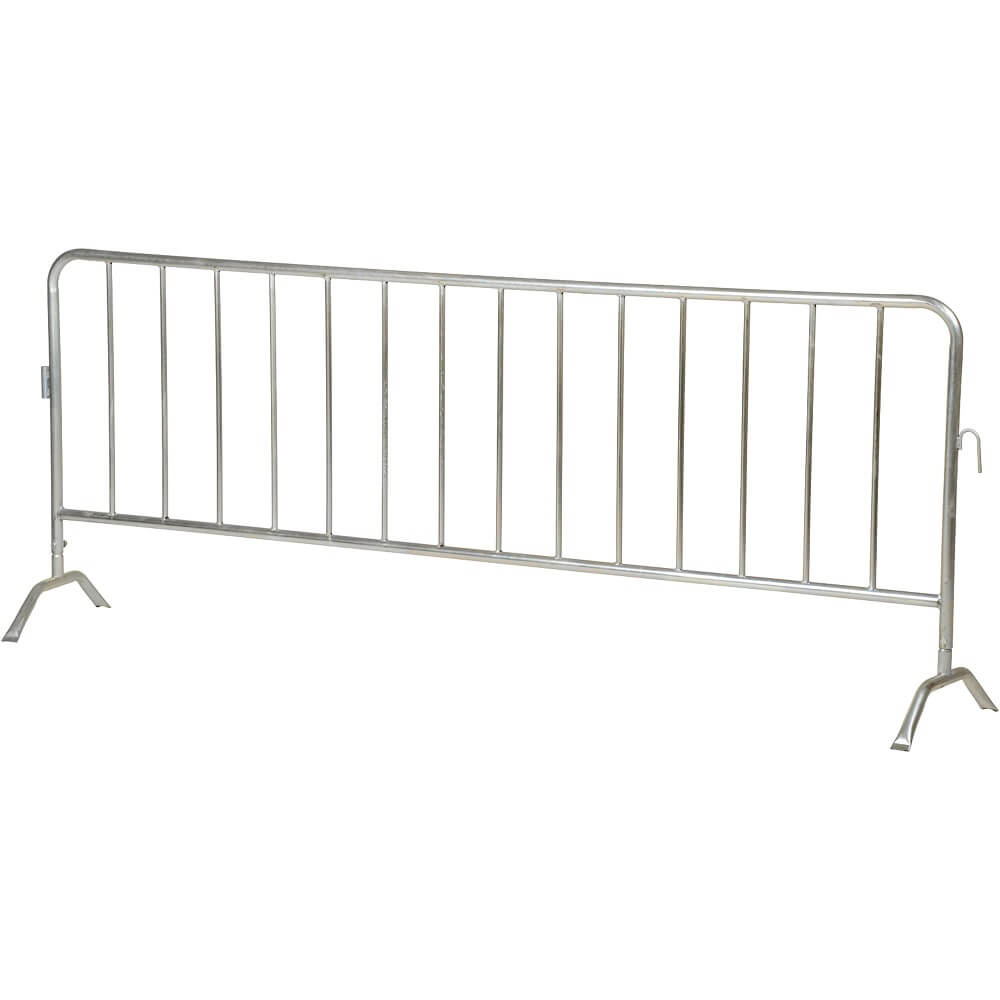 First and foremost, the original bridge foot style barrier is known for its robustness and durability. Made from high-quality materials, such as steel or aluminum, this barricade is capable of withstanding immense pressure from crowds without budging. Its solid construction ensures that it can maintain its integrity even in the face of rowdy or unruly individuals.
Furthermore, this classic crowd control solution provides excellent visibility. The gaps between each barrier allow event staff and security personnel to monitor the crowd easily. This feature is particularly important when managing large gatherings where the efficient movement of people is crucial. By having a clear line of sight, authorities can prevent potential accidents, address emerging issues promptly, and maintain order effectively.
Another advantage of the original bridge foot style barrier is its versatility. These barriers can be easily assembled and disassembled, making them ideal for temporary events requiring quick crowd management solutions. Additionally, they can be customized to fit different locations and layouts. Whether it's a wide-open space, narrow pathways, or uneven terrains, bridge foot style barriers can adapt to various surroundings, giving event organizers the flexibility they need.
Moreover, these barriers provide an added layer of safety by preventing unauthorized access to restricted areas. By strategically placing these barriers around the venue perimeter, organizers can ensure that only authorized individuals can enter specific zones, such as VIP areas or backstage. This not only enhances security but also facilitates the smooth operation of the event, keeping the crowd away from potential dangers and allowing performers or athletes to focus on their performances.
The original bridge foot style barrier is also highly cost-effective compared to alternative crowd control solutions. Its long lifespan and durability mean that event organizers do not have to frequently replace or repair these barriers, saving them substantial costs in the long run. Additionally, the versatility of these barriers eliminates the need for purchasing different types of barricades for different events, further reducing expenses.
Furthermore, the classic nature of the original bridge foot style barrier instills a sense of familiarity among attendees. By using a tried and tested method of crowd control, event organizers can create a comfortable and secure environment for participants. People often associate these barriers with well-managed events, leading to positive perceptions and an overall enjoyable experience. In an era where personal safety and crowd management are top concerns, providing a sense of security is paramount in attracting attendees and building a stellar reputation.
In conclusion, the original bridge foot style barrier remains an outstanding crowd control solution due to its robustness, visibility, versatility, cost-effectiveness, and familiarity. As an event organizer or security professional, choosing this classic approach to crowd management guarantees peace of mind, knowing that you have selected a tested and reliable method. When it comes to ensuring the safety and security of attendees, it's essential to trust in time-proven solutions, and the original bridge foot style barrier undoubtedly provides just that.