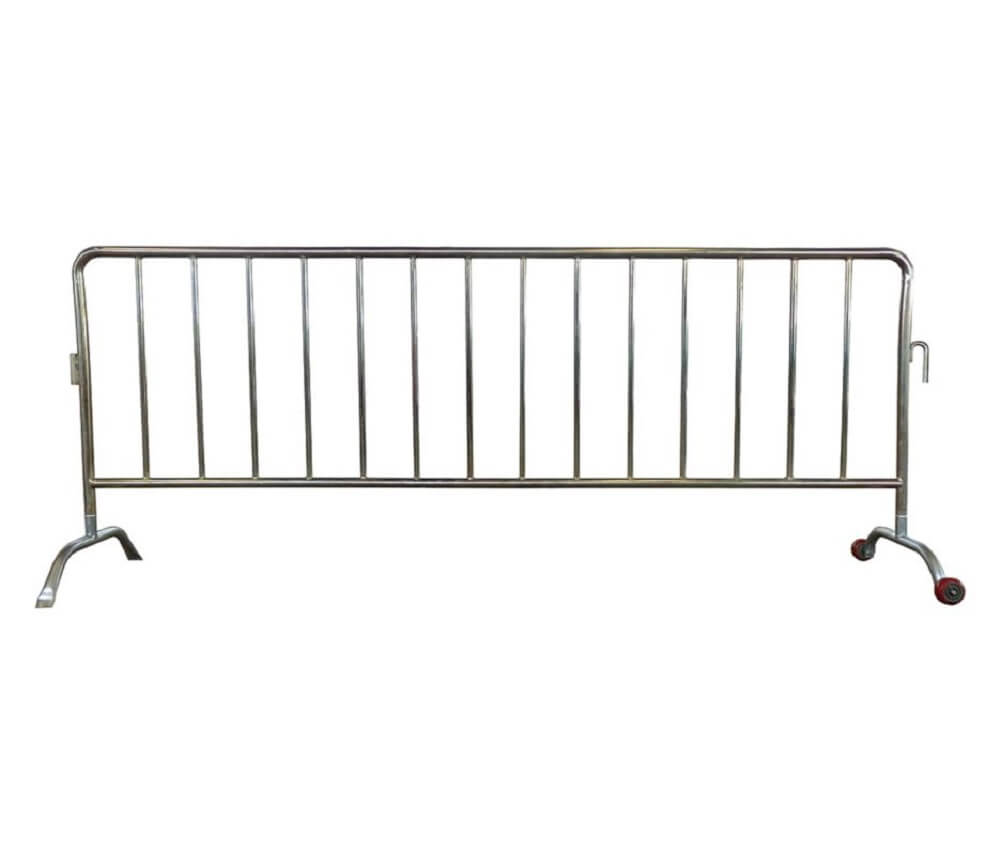 Bridges serve as vital connectors between communities, allowing people and goods to traverse rivers, valleys, and other obstacles. These impressive structures symbolize human engineering prowess, but one aspect often overlooked is the safety measures in place. Keeping pedestrians safe while crossing a bridge is of utmost importance, and that is where the Original Bridge Foot Style Barrier comes in. This revolutionary solution is set to change the game, ensuring the safety of all bridge users.
One of the main advantages of the Original Bridge Foot Style Barrier is its unique design. Unlike conventional barriers, the foot style barrier fits perfectly into the overall aesthetics of the bridge, blending seamlessly with the architectural beauty. Made of high-strength materials, it provides a strong and durable shield, capable of withstanding heavy impacts and extreme weather conditions. Moreover, it is designed to allow for minimal wind resistance, ensuring stability even in the highest winds, thus enhancing the safety of pedestrians.
Another remarkable feature of this barrier is its easy installation process. Traditional barriers often require substantial construction work, causing disruption and inconvenience. However, the Original Bridge Foot Style Barrier can be installed swiftly with minimal interference to the bridge's operation. Its modular design allows for quick assembly, reducing downtime and ensuring uninterrupted traffic flow on the bridge. This not only saves time and money but also minimizes inconvenience to the public.
Safety is paramount, and the Original Bridge Foot Style Barrier provides the necessary protection for pedestrians. Its tall and sturdy panels prevent accidental falls, ensuring that even the most vulnerable bridge users, such as children and the elderly, can cross with confidence. Furthermore, the barrier's design incorporates anti-climbing features, discouraging any attempts to scale the barrier. Pedestrian safety is significantly improved, eliminating the risk of accidents caused by falls or unauthorized access to restricted bridge areas.
What sets the Original Bridge Foot Style Barrier apart from other safety solutions is its innovative lighting system. Visibility is a crucial factor in ensuring pedestrian safety, especially during nighttime or adverse weather conditions. This barrier is equipped with state-of-the-art LED lights that illuminate the bridge path, creating a safe and welcoming environment for pedestrians. The lighting system not only enhances visibility but also adds an aesthetically pleasing element to the bridge, making it an attractive feature for pedestrians and motorists alike.
In addition to its safety features, the Original Bridge Foot Style Barrier also addresses the issue of maintenance. Traditional barriers often require frequent repairs due to wear and tear, leading to increased costs and inconvenience. Conversely, this innovative barrier is designed to minimize maintenance needs, saving time and resources. Its durable materials and resistant coating ensure that it can withstand the test of time, reducing the frequency of repairs and replacements.
The Original Bridge Foot Style Barrier truly revolutionizes bridge safety. With its unique design, easy installation process, and state-of-the-art features, it provides unparalleled safety for pedestrians. Its robust construction, anti-climbing features, and innovative lighting system make it a comprehensive solution for bridge safety concerns. Moreover, its low maintenance requirements ensure that it remains a cost-effective choice in the long run.
Bridges are not merely engineering marvels; they are essential lifelines that enable the movement of people and goods. The safety of individuals using these bridges should never be compromised. The Original Bridge Foot Style Barrier embodies the perfect harmony of style, functionality, and safety. It is the ultimate solution that bridges the gap between aesthetics and security, making it the go-to choice for bridge authorities around the world.
In conclusion, the Original Bridge Foot Style Barrier is a revolutionary safety solution that ensures the well-being of pedestrians crossing bridges. Through its unique design, easy installation process, and advanced features, it offers unparalleled protection. Implemented worldwide, this barrier will undoubtedly enhance the safety and durability of bridges, reaffirming their status as remarkable engineering achievements. The elegant balance of aesthetics and security truly makes the Original Bridge Foot Style Barrier a game-changer in the field of bridge safety.