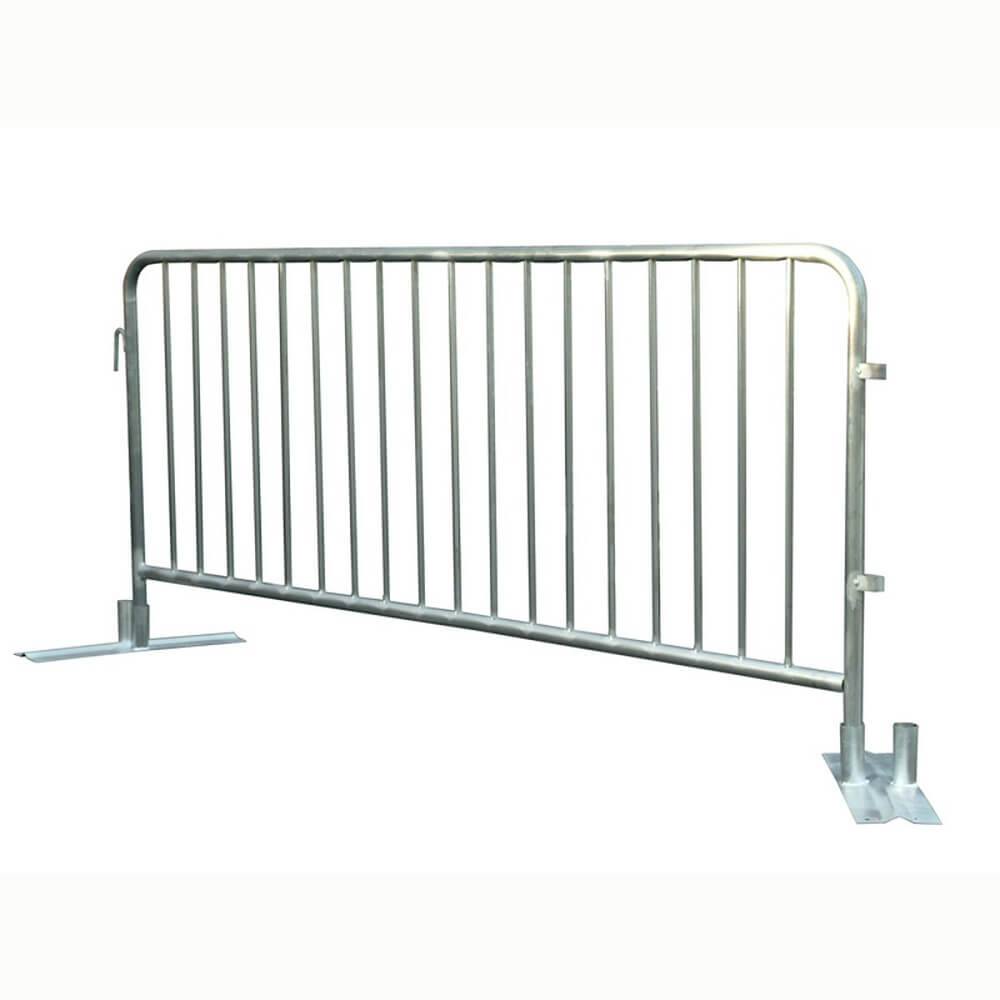 Crowd management is a critical aspect of various events, festivals, and public gatherings around the world. Ensuring the safety and comfort of attendees while maintaining a smooth flow of movement can be a daunting task for event organizers. However, there is a tried and tested solution that has gained popularity for its effectiveness in crowd management – the Original Bridge Foot Style Barrier.
The Original Bridge Foot Style Barrier stands out as a sturdy and reliable tool to control and guide crowds. Its unique design combines functionality, aesthetics, and practicality, making it an ideal choice for various scenarios. Whether it's a music festival, sporting event, parade, or any other gathering, this barrier provides a comprehensive solution to encounter crowd-related challenges.
One of the key advantages of the Original Bridge Foot Style Barrier is its exceptional stability. With its robust structure, it ensures that the barrier remains in place, even under significant pressure from a surging crowd. The strong and sturdy base prevents any wobbling or tipping, allowing event organizers to have peace of mind concerning the safety of attendees.
Moreover, the Original Bridge Foot Style Barrier is highly versatile and adaptable to different terrains. Whether the event is planned on grass, gravel, or concrete, these barriers can be effortlessly installed and firmly anchored. This adaptability helps optimize crowd control strategies and enables organizers to create well-structured pathways and delineated areas.
Another significant feature of the Original Bridge Foot Style Barrier is its interlocking mechanism. This design allows barriers to be linked together, creating a seamless and continuous blockade. This feature proves particularly useful in ensuring that crowds are channeled in the desired direction, preventing unauthorized access to restricted areas, and maximizing space utilization.
Additionally, the Original Bridge Foot Style Barrier offers excellent visibility. The barriers are typically constructed with bright colors, ensuring that they remain highly visible even in crowded and chaotic environments. This high-visibility aspect plays a crucial role in enhancing safety measures, as both attendees and security personnel can easily identify and locate the barriers, ensuring a controlled and orderly environment.
Furthermore, these barriers are lightweight and easy to transport. They can be quickly deployed and set up, reducing the time and effort required during event preparations. The barriers' portability is particularly advantageous for events that require frequent relocation or temporary installations, allowing for hassle-free management and adaptability to changing crowd dynamics.
The durability of the Original Bridge Foot Style Barrier deserves a special mention. Constructed with high-quality materials, these barriers are built to withstand the test of time, extensive use, and various weather conditions. This longevity ensures that organizers can invest in a reliable solution that will continue to serve their crowd management needs for years to come.
In conclusion, the Original Bridge Foot Style Barrier offers an effective and comprehensive solution for crowd management. Its stability, adaptability, interlocking mechanism, visibility, portability, and durability make it a preferred choice for event organizers worldwide. By utilizing this tested barrier, event organizers can ensure a safe, controlled, and enjoyable experience for attendees while maintaining the efficiency of crowd movement.