Introduction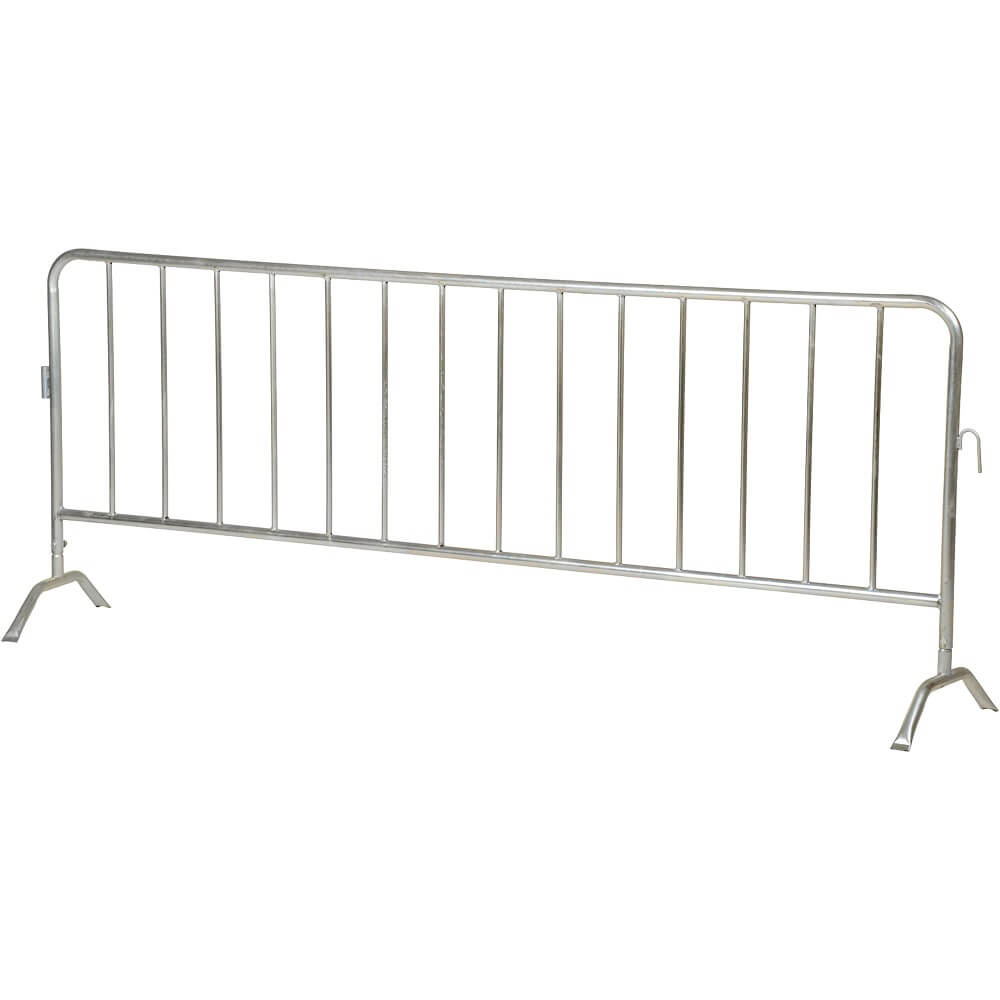 In today's fast-paced world, where massive crowds gather at various events and public spaces regularly, managing these crowds has become a growing concern. One significant challenge faced by event organizers and authorities is maintaining crowd control and ensuring public safety. In this regard, the Original Bridge Foot Style Barrier offers a unique and revolutionary solution that effectively revolutionizes crowd management strategies. This article aims to delve into the features and advantages of this innovative crowd control system, highlighting its potential to transform event planning and crowd management.
Enhancing Safety and Security
Safety and security are paramount when it comes to managing large crowds, and the Original Bridge Foot Style Barrier excels in this aspect. This barrier system is designed to provide a protective boundary that prevents unauthorized entry, controls the flow of people, and maintains order. Its robust construction ensures durability and stability, effectively withstanding pressure and impact, thereby reducing the risk of breaches and accidents.
Furthermore, the Original Bridge Foot Style Barrier offers enhanced visibility, thanks to its bright and vibrant color options. With its eye-catching appearance, it acts as a constant reminder of boundaries, effectively guiding individuals and discouraging them from crossing restricted areas. As a result, the risk of physical altercations and crowd stampedes is significantly reduced, contributing to a safer environment.
Versatile and Customizable Solution
One of the remarkable features of the Original Bridge Foot Style Barrier is its versatility and customizability. Event organizers can adapt these barriers to suit various occasions and requirements. The modular design allows for flexible configuration, easily adapting to different layouts and crowd dynamics. Whether it's a concert, sports event, or public gathering, the barriers can be arranged to meet specific needs, ensuring optimal crowd control.
Moreover, the Original Bridge Foot Style Barrier can be customized to promote branding and enhance the visual appeal of an event. It can be adorned with logos, event names, or sponsor advertisements, creating a unique experience for attendees. This not only serves functional purposes but also adds an aesthetic touch, making the crowd control system more engaging and memorable.
Efficiency and Ease of Use
Efficiency is key in crowd management, and the Original Bridge Foot Style Barrier excels in streamlining the movement of people. With its quick installation and dismantling process, event organizers can save valuable time and effort. The barriers' lightweight and portable design allow for easy transportation and storage, making them a practical choice for events of any scale.
The integration of smart technology further enhances the efficiency of these barriers. By incorporating RFID (Radio Frequency Identification) or QR code systems, authorities can streamline ticket verification processes, minimizing waiting times and ensuring a smooth entry experience for attendees. This innovative feature not only simplifies event management but also enhances attendee satisfaction.
Longevity and Sustainability
Investing in long-lasting and sustainable solutions is crucial for event organizers, and the Original Bridge Foot Style Barrier proves to be an ideal choice. The materials used in its construction are highly durable, with excellent resistance against harsh weather conditions, UV radiation, and wear and tear. This translates into a long lifespan, reducing the need for frequent replacements and minimizing environmental waste.
Furthermore, the barriers are made from recyclable materials, aligning with global sustainability goals. As the event industry is becoming more conscious of its ecological footprint, opting for eco-friendly crowd control solutions like the Original Bridge Foot Style Barrier makes a positive impact on the environment, reflecting responsible event management practices.
Conclusion
In summary, the Original Bridge Foot Style Barrier offers a revolutionary approach to crowd management strategies. With its focus on safety, versatility, efficiency, and sustainability, this innovative crowd control system has the potential to transform event planning and elevate crowd management practices. Its robust construction, customizability, and ease of use make it a valuable solution for event organizers and authorities worldwide. By adopting this advanced barrier system, we can ensure a secure and enjoyable experience while effectively managing massive crowds in diverse settings.