In today's fast-paced and ever-evolving world, ensuring the safety of large crowds has become a crucial concern. One area that demands particular attention is crowd control and management. The Original Bridge Foot Style Barrier has emerged as a revolutionary solution, setting new standards for maintaining crowd safety. With its innovative design, impeccable durability, and user-friendly features, this barrier is transforming the way we approach crowd control.
One of the standout features of the Original Bridge Foot Style Barrier is its unique design. Unlike conventional barriers that are often clunky and difficult to maneuver, this barrier stands out for its sleek and compact structure. The bridge foot design allows for easy placement and stacking, enabling efficient crowd control in a variety of settings. Whether it is a concert, sports event, or public gathering, the Original Bridge Foot Style Barrier offers unmatched versatility and adaptability.
Durability is another key aspect that sets this barrier apart from its counterparts. Manufactured using high-quality materials, the Original Bridge Foot Style Barrier is engineered to withstand rigorous use in all conditions. Its robust construction ensures that it remains intact even under the pressure of large and unruly crowds. With this barrier, event organizers and security personnel can have peace of mind, knowing that they have a reliable solution to effectively manage and control crowds.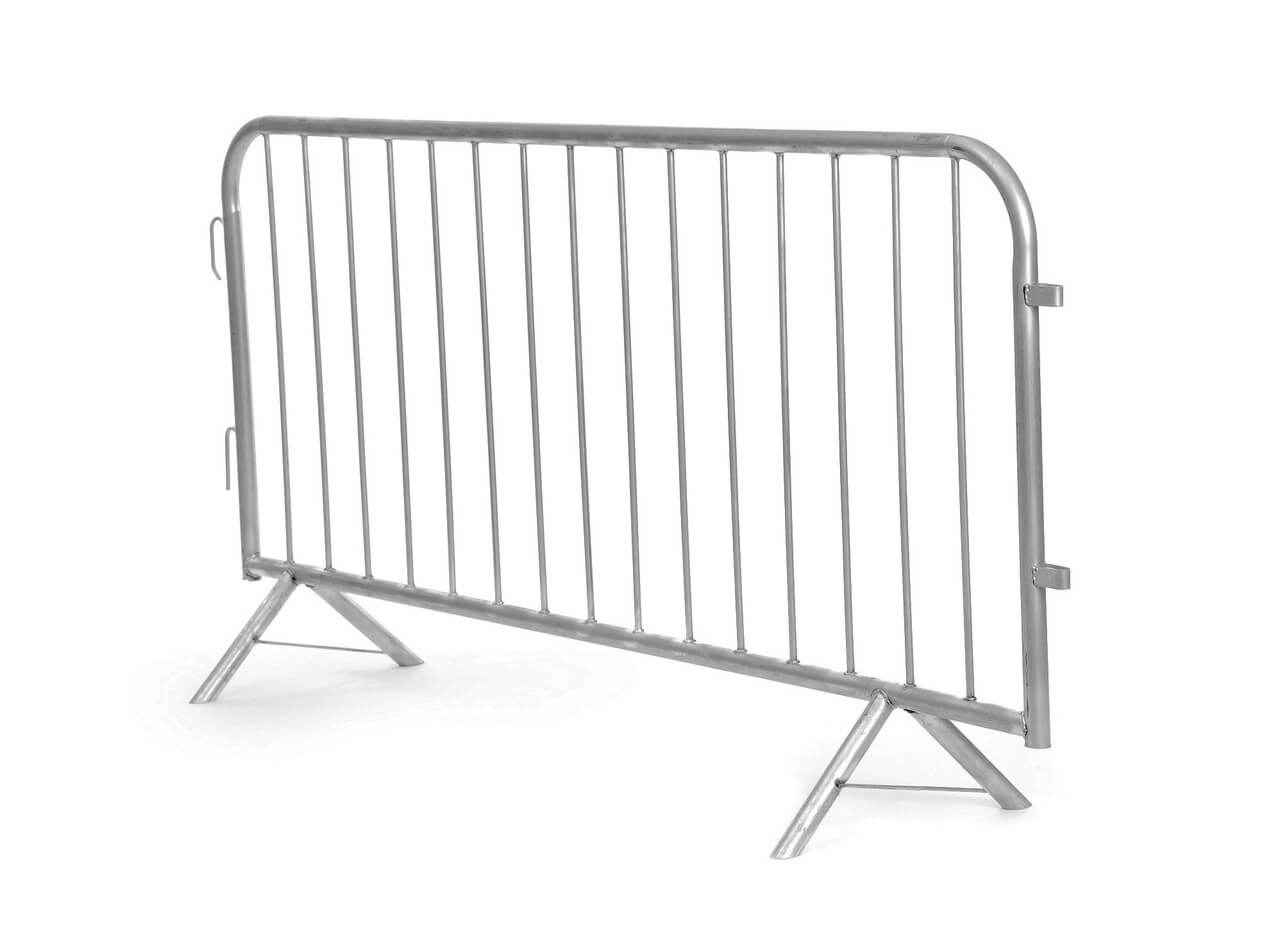 The Original Bridge Foot Style Barrier also prioritizes user-friendliness. Recognizing the importance of ease-of-use in the fast-paced event industry, this barrier features quick and hassle-free assembly. Its lightweight design allows for effortless transportation and setup, saving valuable time and resources. Additionally, the barrier's interlocking system ensures stability and prevents unauthorized access, enhancing security for both attendees and staff.
Beyond its physical attributes, the Original Bridge Foot Style Barrier embraces the latest technological advancements. Equipped with cutting-edge crowd management features, such as integrated RFID systems and smart sensors, this barrier ensures seamless access control and real-time monitoring. Administrators can effectively manage crowd flow and detect potential safety hazards, enabling swift responses and proactive measures. By harnessing the power of technology, this barrier sets new benchmarks for crowd safety and revolutionizes event management strategies.
It is worth noting that the Original Bridge Foot Style Barrier is not just a product; it represents a comprehensive solution to crowd control challenges. The barrier comes with professional support and customization options, allowing event organizers to tailor it to their specific needs. From crowd flow analysis to barrier placement strategies, a team of experts is available to assist in optimizing safety measures for any event. This personalized approach ensures that the barrier seamlessly integrates into the overall event infrastructure, enhancing safety without compromising aesthetics or attendee experience.
In conclusion, the Original Bridge Foot Style Barrier is a game-changer in the field of crowd control. Its unique design, durability, user-friendliness, and technological advancements elevate it to the status of a standard-setter for crowd safety. By investing in this barrier, event organizers can ensure a secure environment for attendees while streamlining operations and minimizing risks. The future of crowd control starts here, with the Original Bridge Foot Style Barrier leading the way towards safer and more efficient events.