Effective crowd control is crucial in maintaining order and safety at public events, gatherings, and busy areas. The Original Bridge Foot Style Barrier stands as a reliable and proven solution for such scenarios. With its exceptional design, durability, and versatility, it has earned its place as the go-to choice for crowd control professionals around the world.
First and foremost, the Original Bridge Foot Style Barrier is renowned for its effectiveness in managing and directing large crowds. In events like concerts, sports matches, or parades, maintaining orderly queues, separating different sections, and controlling the flow of people is vital. The barrier's sturdiness and height make it an ideal tool for creating designated pathways and ensuring that the crowd moves in an organized manner. Its interlocking feature provides added stability, reducing the risk of people pushing through or creating chaotic situations.
Furthermore, the durability of the Original Bridge Foot Style Barrier sets it apart from its counterparts. Constructed from high-quality materials, such as galvanized steel or aluminum alloy, it can withstand harsh weather conditions, frequent handling, and impact. This exceptional durability translates into a long-lasting investment for event organizers, as they can rely on the barrier for multiple occasions without the need for frequent replacements. Additionally, the high resistance to corrosion ensures the barriers maintain their sleek appearance, even after years of use.
Versatility is another key feature that makes the Original Bridge Foot Style Barrier a superior crowd control solution. Its modular design allows for easy setup and customization according to specific event requirements. Whether it's forming straight lines, curves, or enclosed areas, this barrier system adapts effortlessly. In addition, it offers compatibility with various accessories, such as signage boards, screens, or banners, allowing event organizers to convey important information, advertise sponsors, or create a more visually appealing environment.
Aside from its functional advantages, the Original Bridge Foot Style Barrier's sleek design ensures it complements the aesthetics of any event or public space. The clean lines and elegant finish add a professional touch while blending seamlessly into the surroundings. Furthermore, the barrier's neutral color options allow for further customization, enabling it to match corporate branding or event themes.
Choosing the Original Bridge Foot Style Barrier means opting for a crowd control solution that prioritizes safety. The well-designed barricades provide a physical barrier between the crowd and potential hazards, preventing unauthorized access to restricted areas or hazardous equipment. Their visibility ensures event attendees are well-informed about designated entry points, restricted zones, and emergency exits, promoting a safe environment for everyone.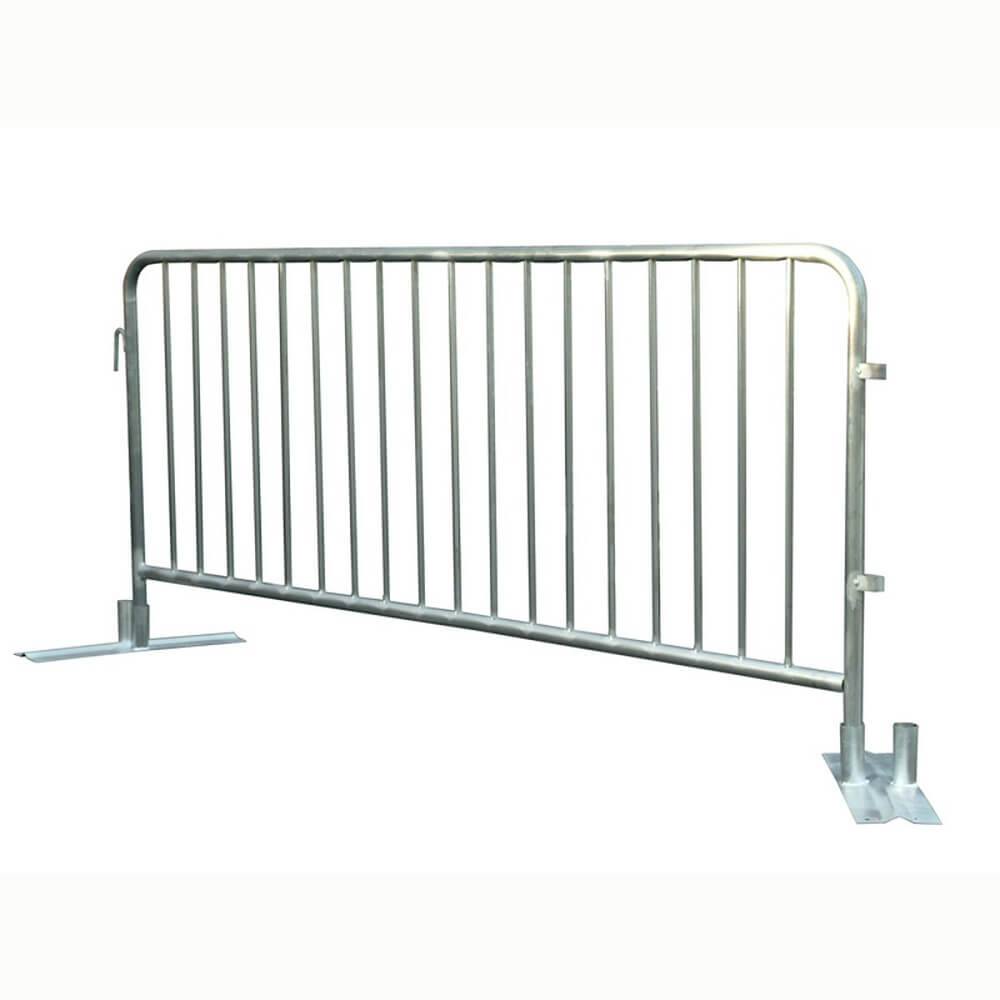 The Original Bridge Foot Style Barrier is not just a crowd control tool; it's a testament to innovative engineering and reliability. Trusted by event professionals, law enforcement agencies, and public space managers worldwide, it has withstood the test of time and proven its worth. With its exceptional strength, durability, versatility, and safety features, it continues to be the preferred choice for ensuring order, security, and an enjoyable experience at gatherings of all sizes.
In conclusion, the Original Bridge Foot Style Barrier is the ultimate crowd control solution that event organizers can rely on. Its effectiveness in managing large crowds, long-lasting durability, adaptability, aesthetic appeal, and commitment to safety make it the ideal choice for ensuring order and security at public events and busy areas. By investing in this tried and trusted barrier system, event organizers can achieve peace of mind, knowing they have made the best decision in crowd control solutions.