Discover the Revolutionary Original Caster Foot Style Barrier: Ensuring Effective and Safe Crowd Management
In the realm of crowd management, safety takes precedence. Introducing the groundbreaking Original Caster Foot Style Barrier, the ultimate solution for ensuring efficient crowd control and maintaining a safe environment for all. With its unrivaled features and exceptional advantages, this cutting-edge barrier is set to revolutionize the industry.
The Original Caster Foot Style Barrier boasts a unique design tailored to meet the diverse needs of crowd management professionals. Crafted with precision, this innovation combines robustness with versatility, guaranteeing optimal performance in any situation. Its standout feature lies in the incorporation of caster feet, offering unmatched mobility and adaptability. Effortlessly maneuver through crowded venues, swiftly respond to changes in crowd dynamics, and create secure pathways with ease.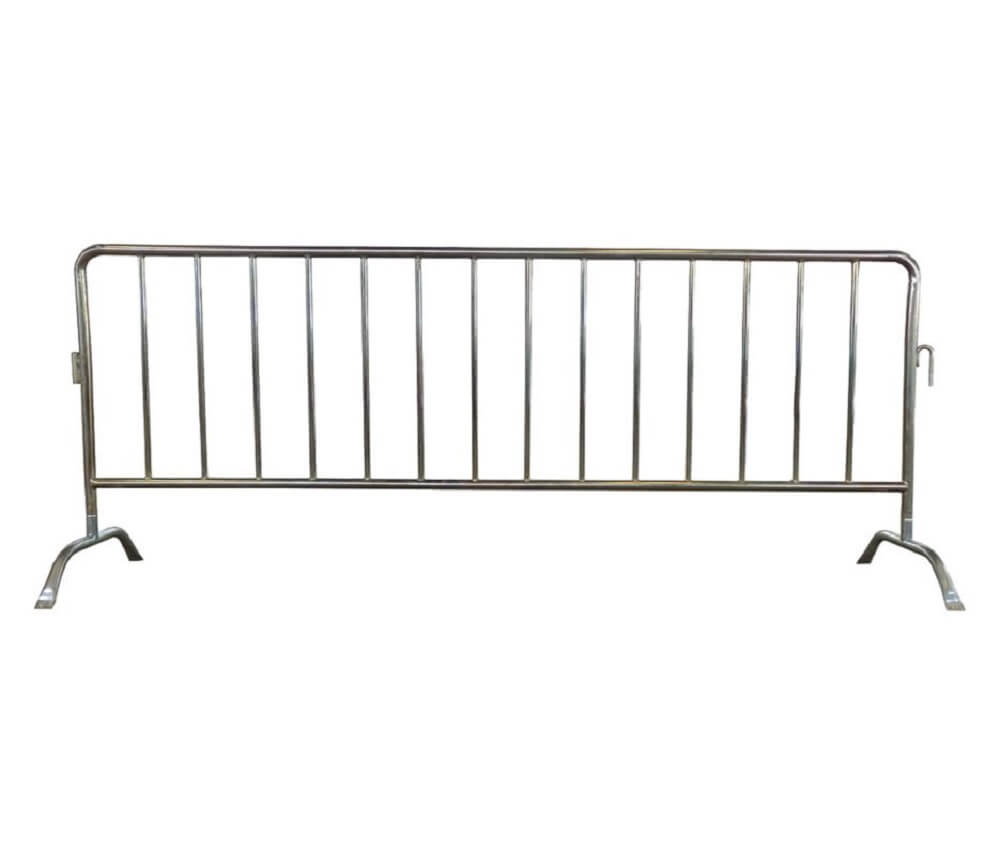 Designed with practicality in mind, this barrier effortlessly merges durability and user-friendliness. Constructed from premium-grade materials, it ensures lasting performance even in demanding environments. The high-quality finish provides exceptional resistance to weather conditions, allowing for both indoor and outdoor usage, making it an investment that stands the test of time.
The Original Caster Foot Style Barrier stands out with its impeccable attention to safety. Equipped with unparalleled stability, it minimizes the risk of accidents and promotes crowd control efficiency. The caster feet lock firmly into place, preventing movement and unauthorized access, ensuring the safety of both the crowd and staff. This remarkable feature also grants easy customization, enabling the formation of various configurations tailored to specific requirements.
Efficiency and ease of use are at the forefront of the Original Caster Foot Style Barrier's design. Quick assembly and disassembly mean less time spent on logistics and more time dedicated to managing crowds effectively. Its lightweight nature enhances portability without compromising on strength, providing hassle-free transportation and storage.
Embrace this game-changing innovation that guarantees efficient crowd management while prioritizing safety. The Original Caster Foot Style Barrier is the pinnacle of excellence, empowering professionals in the field to execute crowd control strategies seamlessly. Don't settle for outdated methods when the future of crowd management is already here.
Invest in the Original Caster Foot Style Barrier today and elevate your crowd management endeavors to unprecedented heights. Join the ranks of industry leaders who are setting new standards in safety, efficiency, and professionalism. Secure the success of your events, create a safe environment, and leave a lasting impression on everyone involved. Experience the power of the Original Caster Foot Style Barrier – the ultimate crowd management solution.