In today's fast-paced world, effective crowd control has become an essential aspect of managing public events, ensuring safety, and maintaining order. Among the various solutions available, the Original Caster Foot Style Barrier stands out as a game-changer with its unmatched mobility and convenience. This article explores the features and benefits of this revolutionary crowd control solution, highlighting its unique qualities and how it enhances crowd management.
1. Introduction to the Original Caster Foot Style Barrier
The Original Caster Foot Style Barrier sets itself apart from conventional crowd control barriers by offering unparalleled mobility. Designed with a strategic combination of robust materials and innovative caster foot technology, this barrier enables swift and efficient movement while maintaining utmost stability. This makes it ideal for various indoor and outdoor events, such as concerts, conferences, festivals, and sporting events.
2. Unmatched Mobility for Dynamic Crowd Control
One of the key advantages of the Original Caster Foot Style Barrier is its exceptional mobility. Equipped with high-quality caster feet, this barrier can be easily maneuvered by a single person, allowing for quick deployment and repositioning. Unlike traditional barriers that require significant effort and time to move, the mobility of this barrier ensures a rapid response to evolving crowd control needs.
Moreover, the caster feet are designed to navigate various terrains, including concrete, grass, and gravel, ensuring smooth movement and avoiding any damage to the barrier or the ground. This adaptability is particularly valuable in outdoor settings where uneven surfaces can pose challenges for effective crowd management.
3. Enhanced Convenience and Efficiency
Ease of use and efficiency are paramount when it comes to crowd control, and the Original Caster Foot Style Barrier excels in both areas. Its user-friendly design allows for effortless setup, requiring minimal time and effort. The barrier's lightweight yet durable construction further contributes to its convenience, enabling event organizers to quickly configure and adapt crowd control layouts according to specific requirements.
Furthermore, the barrier's innovative interlocking system ensures secure connections between individual units, preventing any unauthorized access or accidental disassembling. This feature not only enhances security but also provides a sense of reliability and reassurance to event attendees.
4. Safety and Durability
The safety of both event staff and attendees is of utmost importance in any crowd management scenario. The Original Caster Foot Style Barrier, with its robust build and stability, offers a reliable solution in maintaining crowd order and preventing unauthorized access. The barrier's materials are carefully selected to withstand external forces, ensuring its durability even in high-pressure situations.
Additionally, the barrier's bright and attention-grabbing colors, customizable to match specific event themes, enhance visibility and aid in directing crowd flow. This helps to minimize the risk of accidents and promotes a safer environment for everyone involved.
5. Customization and Branding Opportunities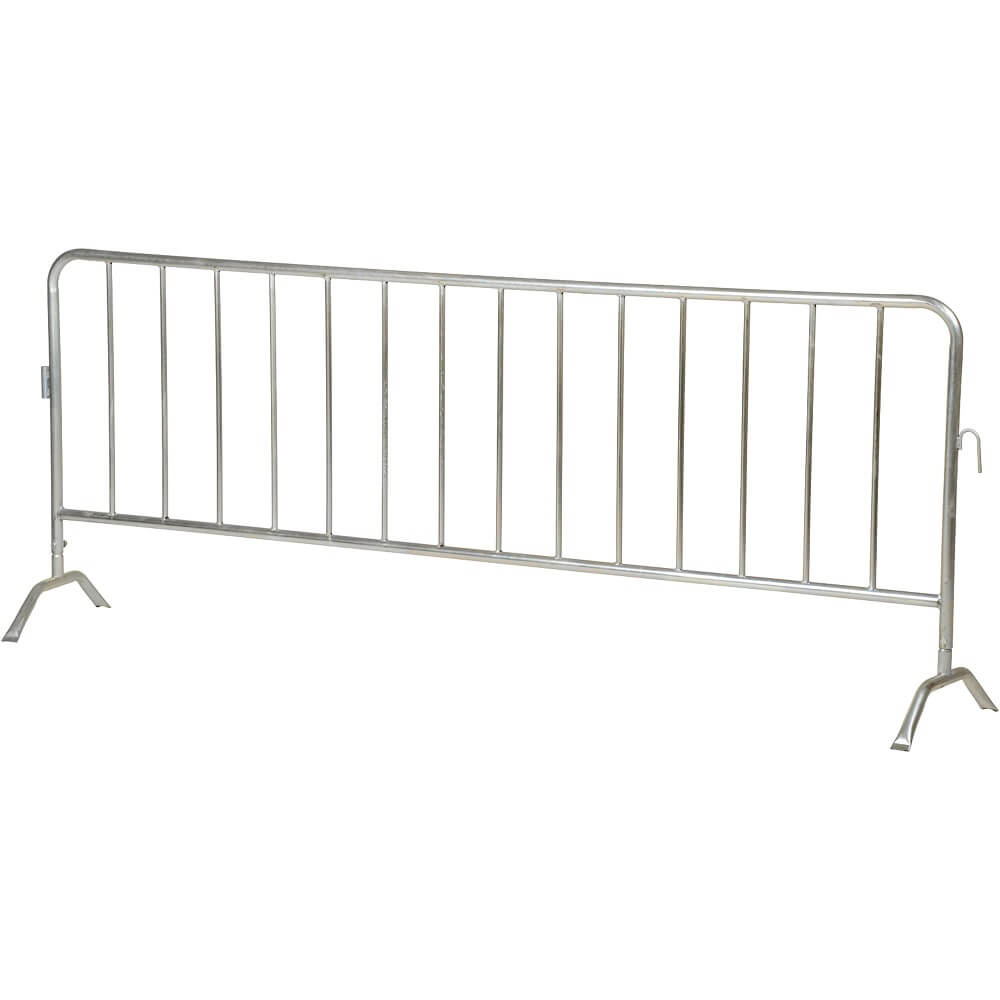 The Original Caster Foot Style Barrier offers customization options that go beyond its visual appeal. Event organizers have the opportunity to incorporate their branding elements, logos, or sponsor advertisements onto the barriers, turning crowd control into a promotional opportunity. This not only maximizes brand exposure but also adds a cohesive touch to the overall event aesthetics.
6. Conclusion
In the realm of crowd control, the Original Caster Foot Style Barrier emerges as a trailblazer, providing an innovative solution to meet the evolving needs of event organizers and ensuring the safety and convenience of all attendees. Its unmatched mobility, ease of use, durability, and customization options make it the ideal choice for effective crowd management in various settings.
By harnessing the power of this cutting-edge technology, event organizers can transform crowd control from a logistical hassle into a seamless and enjoyable experience for everyone involved. Embrace the Original Caster Foot Style Barrier and elevate your crowd control game to unprecedented heights.