Introduction
Crowd control has always been a challenge in managing large gatherings or events. Traditional methods like rope lines, barricades, and stanchions have proven to be effective, but they often pose limitations in terms of mobility and flexibility. However, the introduction of the original Caster Foot Style Barrier has revolutionized crowd control techniques, offering unprecedented advantages in terms of versatility, functionality, and aesthetics.
Versatility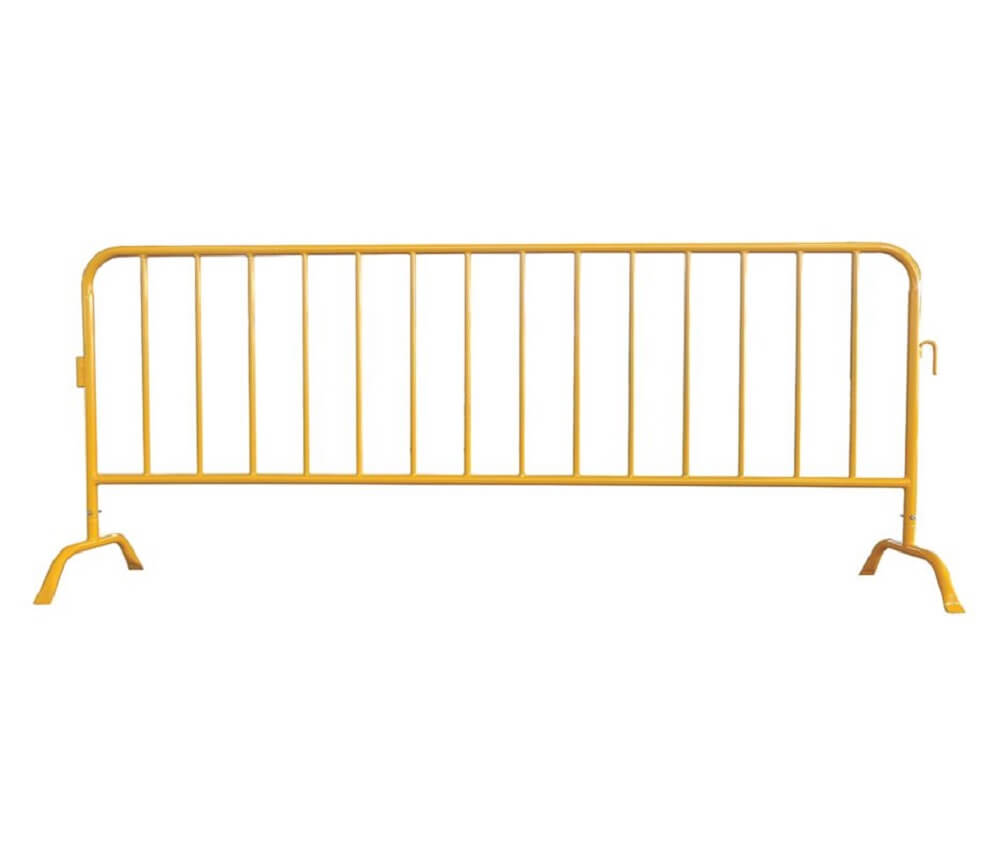 The Caster Foot Style Barrier stands out due to its versatility. Unlike static barricades or stanchions, these barriers are equipped with caster wheels, allowing them to be easily moved and rearranged as needed. This flexibility enables event organizers to quickly adapt to emerging crowd dynamics, respond to space requirements, and effectively manage the flow of people in a dynamic environment. Whether it's a conference, concert, or public gathering, the Caster Foot Style Barrier provides an efficient and adaptable solution.
Functionality
Functionality is one of the most essential aspects when considering crowd control techniques. The Caster Foot Style Barrier is not only easy to maneuver but also offers a range of additional features designed to enhance its functionality. These barriers are equipped with adjustable height options, allowing for easy customization based on specific event requirements. Moreover, they can be easily linked together to create a continuous, seamless barrier line, ensuring a smooth and organized crowd flow.
Another noteworthy feature is the incorporation of retractable belts within the barriers. This allows for the creation of temporary queue lines, guiding people in an orderly fashion and reducing chaos and confusion. The retractable belts can be easily extended and retracted, providing crowd control personnel with a versatile tool to maintain order and direct foot traffic efficiently.
Aesthetics
In addition to functionality, the aesthetics of crowd control barriers play a significant role in creating a positive atmosphere at events. The Caster Foot Style Barrier excels in this aspect, as it combines functionality with an appealing design. These barriers are available in various colors, allowing event organizers to choose a shade that complements or matches the theme of the event. This attention to detail enhances the overall visual appeal and professionalism, making the barriers blend seamlessly into the event space.
Moreover, the Caster Foot Style Barrier can be customized with branding or event-specific messaging. This not only serves as a wayfinding tool but also provides an opportunity to promote sponsors or convey important information to the attendees. The barriers, integrated with event branding, create a cohesive and visually engaging experience for the crowd.
Conclusion
In summary, the original Caster Foot Style Barrier has truly revolutionized crowd control techniques. Its versatility, functionality, and aesthetics provide event organizers with unprecedented advantages in managing large gatherings. With its ability to adapt to changing crowd dynamics, customization options, and visually appealing design, this innovative crowd control solution ensures an orderly and safe environment for both event organizers and attendees alike. So, the next time you plan a major event, ensure a successful crowd control experience with the unmatched advantages offered by the original Caster Foot Style Barrier.