Title: The Unparalleled Versatility of the Original Caster Foot Style Barrier
Introduction:
When it comes to crowd control solutions, one product stands out for its exceptional versatility: the Original Caster Foot Style Barrier. This innovative barrier system not only provides utmost security and organization but also boasts unique features that make it a game-changer in various professional settings. In this article, we will delve into the extraordinary qualities of this barrier, highlighting its unrivaled adaptability and numerous advantages.
Adaptable Design:
The Original Caster Foot Style Barrier's design sets it apart from traditional barriers in the market. Its ingenious caster foot feature allows for effortless movement and quick deployment, making it the ultimate choice for any event or venue requiring flexible crowd control.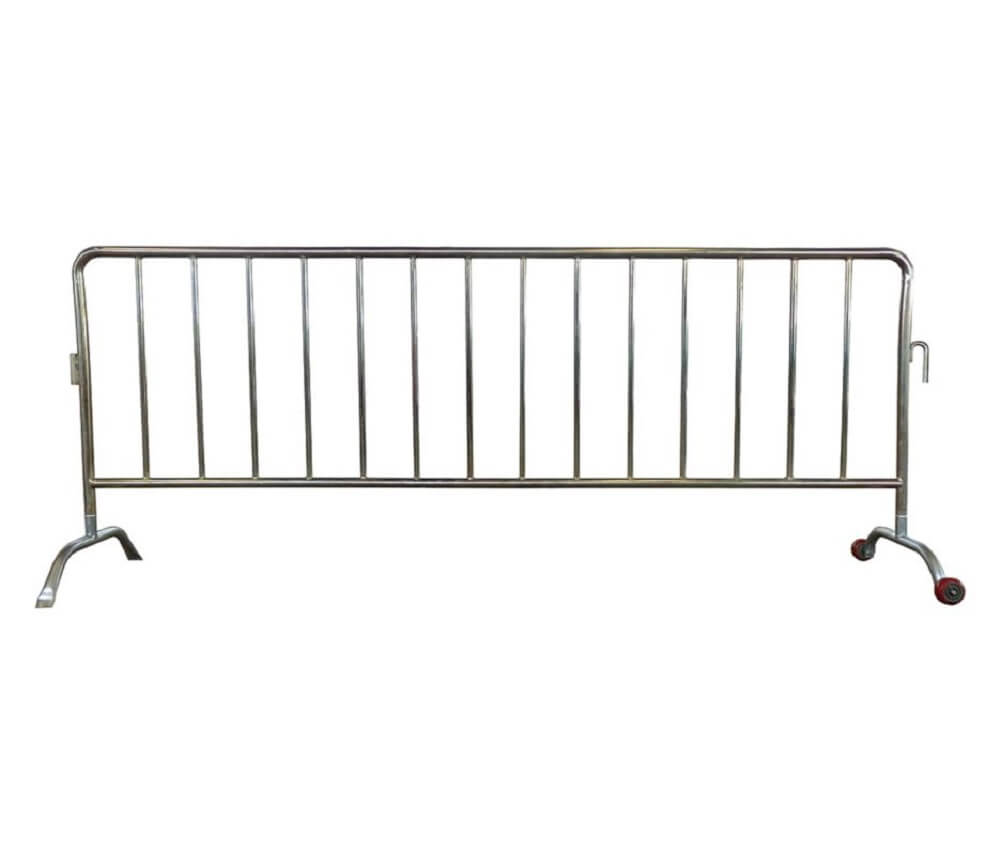 Superior Crowd Control Solutions:
With its dynamic locking system and seamless maneuverability, this barrier guarantees exceptional crowd control solutions. Whether it's guiding large crowds at sports events or maintaining order at conventions, the Original Caster Foot Style Barrier proves to be an indispensable asset for event organizers, security personnel, and facility managers.
Unmatched Stability and Durability:
While adaptability and mobility are crucial, the Original Caster Foot Style Barrier does not compromise on stability and durability. Crafted from high-quality materials, it is designed to withstand rigorous usage in demanding environments without compromising on safety. The barrier's robust construction ensures long-term performance, reducing maintenance costs and providing peace of mind to users.
Customizable Options:
Recognizing the diverse needs of different industries, the Original Caster Foot Style Barrier offers customizable options. From color variations to branding opportunities, businesses can tailor the barrier to meet their specific requirements and enhance their brand visibility. This personalization feature ensures that the barrier not only serves its practical purpose but also becomes an integral part of promoting business identity.
Easy Installation and Storage:
Time is of the essence in event planning, and the Original Caster Foot Style Barrier excels in this aspect. Its user-friendly design allows for hassle-free installation, saving valuable time and resources. Furthermore, this barrier's stackable and compact design ensures efficient storage, optimizing space utilization and streamlining logistics.
Conclusion:
In the realm of crowd control solutions, the Original Caster Foot Style Barrier reigns supreme, surpassing conventional barriers with its unparalleled versatility. Its adaptability, stability, durability, and customizable options make it the ultimate choice for businesses and event organizers seeking a reliable, efficient, and visually appealing crowd control solution. Embrace the future of crowd control with the Original Caster Foot Style Barrier and witness the transformative impact it brings to your events or establishments.