Introduction:
When it comes to event management and crowd control, having the right tools and equipment is essential. One such tool that stands out among the rest is the Original Caster Foot Style Barrier. With its exceptional versatility and innovative design, this barrier offers a comprehensive solution to all your crowd control needs. In this article, we will delve into the intricate details of this remarkable product, exploring its features, benefits, and how it can enhance the overall crowd management experience.
Unraveling the Innovative Design: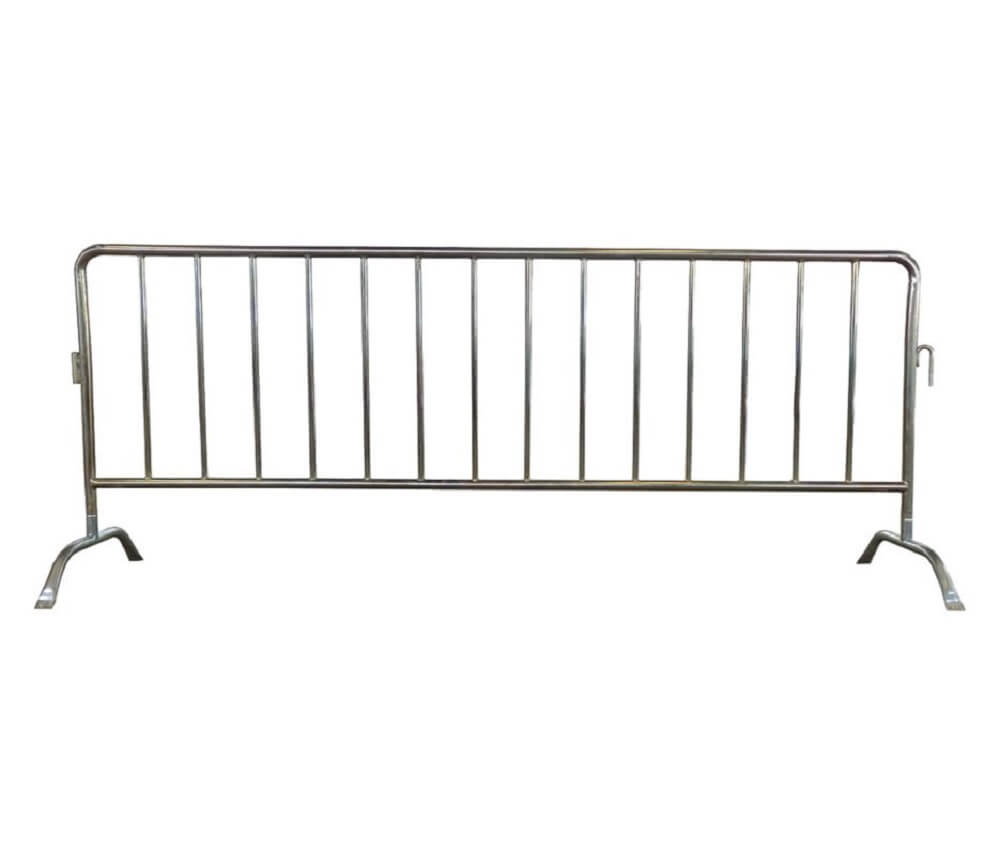 The Original Caster Foot Style Barrier is a true testament to superior engineering. Its design ensures optimal stability while allowing for easy maneuverability, thanks to the incorporation of caster feet. These caster feet enable smooth movement of the barriers, enabling event organizers to quickly and efficiently change the layout as per the evolving needs of crowd management. This versatility is unparalleled, making the Original Caster Foot Style Barrier an exceptional choice for any event, from concerts and festivals to sporting events and conferences.
Advanced Features for Enhanced Control:
In addition to its remarkable design, this barrier is packed with advanced features that prioritize both security and convenience. The interlocking mechanism ensures a secure connection between individual barriers, creating a robust barrier line that can withstand even the most enthusiastic crowd. The barrier's sturdy construction guarantees durability, offering long-lasting usage without compromising on its lightweight nature, making transportation and setup a breeze.
Furthermore, the Original Caster Foot Style Barrier comes with customizable options, allowing event organizers to tailor it according to specific requirements. With color choices and branding options available, these barriers seamlessly blend into the event's overall aesthetics, creating a cohesive and professional appearance.
The Benefits of the Original Caster Foot Style Barrier:
Organizers who choose the Original Caster Foot Style Barrier can reap numerous benefits. First and foremost, the improved efficiency in crowd control leads to a safer environment for all attendees. By enabling easy movement and quick adjustments, organizers can efficiently manage unexpected situations or changing crowd dynamics, ensuring a smooth event experience.
Moreover, the barrier's high visibility discourages unwanted entry, maintaining security and preventing unauthorized access to restricted areas. The Original Caster Foot Style Barrier serves as a physical deterrent, reducing the risk of crowd surges or chaotic situations, thereby promoting a calm and secure atmosphere.
Additionally, the barrier's versatility extends beyond crowd control. Its robust design allows it to serve other purposes, such as queuing management or temporary fencing needs. This multi-functionality adds to its value, making it a cost-effective investment for event organizers.
Conclusion:
In conclusion, the Original Caster Foot Style Barrier surpasses expectations by providing a versatile, durable, and efficient solution for crowd control. Its innovative design, advanced features, and customizable options make it the ideal choice for event organizers who prioritize safety, convenience, and aesthetics. With this barrier, crowd management becomes an effortless task, ensuring a successful and memorable event for both organizers and attendees. So, why compromise when you can have the best? Choose the Original Caster Foot Style Barrier and take your crowd control to a whole new level.