Introducing the Revolutionary Original Flat Foot Style Barrier: A Game-Changing Solution for Efficient Crowd Control
When it comes to crowd management and security, event organizers are always on the lookout for innovative solutions that strike the perfect balance between effectiveness and affordability. Enter the original Flat Foot Style Barrier, a groundbreaking crowd control solution that is revolutionizing the industry.
Designed to meet the evolving needs of event management, the original Flat Foot Style Barrier is a cost-effective and highly efficient system that ensures superior crowd control without compromising on safety. This cutting-edge product is a game-changer, offering an array of features and benefits that are unmatched in the market.
One of the key advantages of the original Flat Foot Style Barrier is its sturdy and durable construction. Made from high-quality materials, these barriers are built to withstand the test of time, making them a wise long-term investment for event organizers. Their robustness provides unparalleled security, ensuring that crowds remain orderly and contained.
Moreover, the original Flat Foot Style Barrier is incredibly versatile and adaptable to various event settings. Whether it's a music festival, sporting event, or public gathering, this crowd control solution effortlessly blends with the surrounding environment, enhancing the overall aesthetics. The barrier's sleek design is not only visually appealing but also helps maintain the orderly flow of crowds.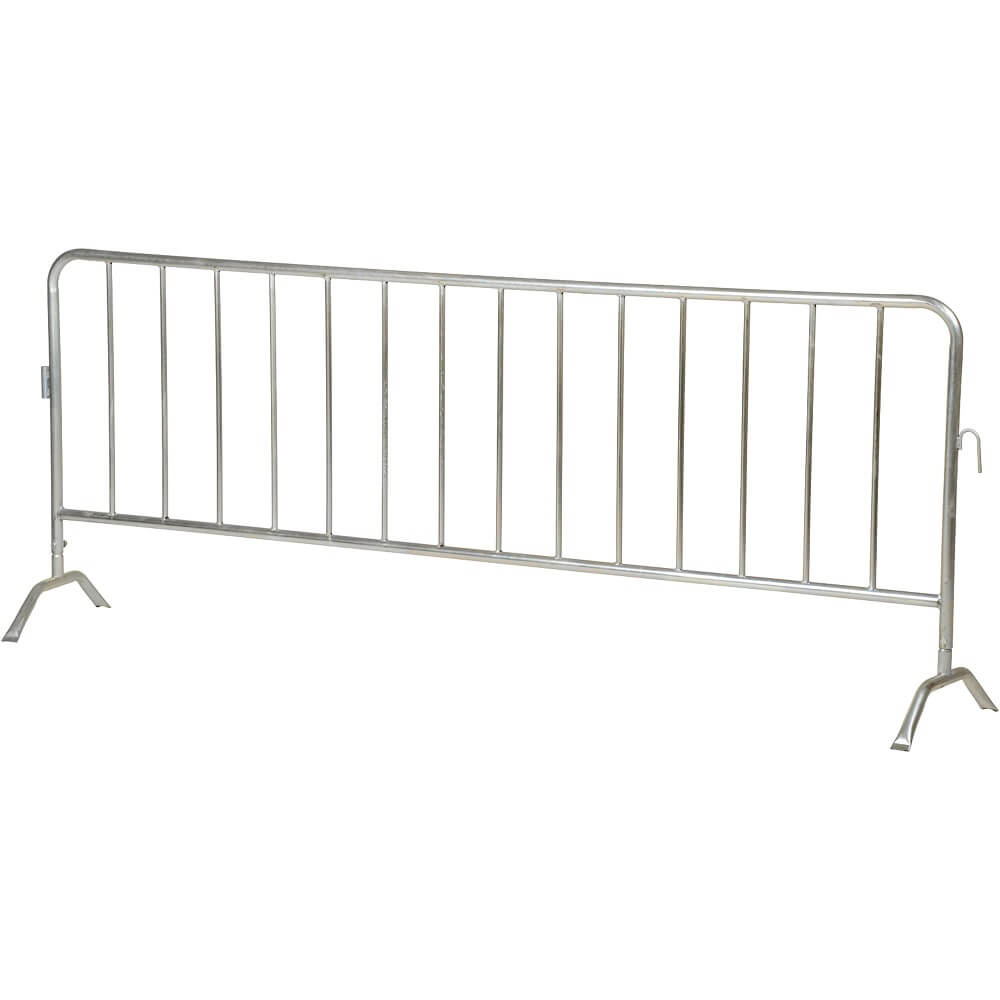 What sets the original Flat Foot Style Barrier apart from traditional options is its unique flat foot base, which provides exceptional stability. This feature significantly reduces the risk of tripping accidents, creating a safer environment for both event attendees and staff. Additionally, the flat foot base allows for easy and efficient storage and transportation, saving valuable time and effort during event setup and takedown.
In terms of convenience, the original Flat Foot Style Barrier takes the crown. With its quick and straightforward assembly process, event organizers can say goodbye to the hassle of time-consuming installations. Moreover, the interlocking system ensures seamless connections between barriers, creating a cohesive and impenetrable crowd control solution.
Another noteworthy advantage of the original Flat Foot Style Barrier is its cost-effectiveness. Event organizers can now achieve exceptional crowd management without breaking the bank. By offering a cost-efficient alternative, this revolutionary product allows for budget allocation to other crucial event aspects, ensuring an unforgettable experience for attendees.
In conclusion, the original Flat Foot Style Barrier is a game-changing solution that addresses the specific needs of event organizers. Its sturdy construction, versatility, stability, convenience, and cost-effectiveness make it a superior choice for efficient crowd control. With this revolutionary product, event management teams can now focus on delivering exceptional experiences while maintaining the utmost safety and security for all attendees. Experience the transformation today and witness how the original Flat Foot Style Barrier sets new benchmarks in crowd management.