Introduction: Welcoming the Flat Foot Style Barrier Revolution
In today's fast-paced world, the importance of effective barriers cannot be overstated. Whether it's for crowd control, safety measures, or simply creating an aesthetic appeal, barriers play a crucial role in various settings. One particular type of barrier that has gained immense popularity in recent times is the Original Flat Foot Style Barrier. With its unique blend of functionality and aesthetics, this revolutionary design has become a go-to choice for both businesses and individuals alike. In this article, we will explore the key features, benefits, and the making of the Original Flat Foot Style Barrier.
Section 1: Functionality – Beyond the Surface
While aesthetics are an important consideration, functionality should always be the primary concern when choosing a barrier. The Original Flat Foot Style Barrier excels in this aspect, providing a wide range of practical benefits that make it stand out from its competitors.
1.1 Stability and Durability
The Flat Foot Style Barrier's design is centered around stability. Its wide, flat base helps distribute weight evenly, ensuring stability on various terrains. This feature is critical in scenarios such as outdoor events or construction sites, where unstable barriers can pose safety risks. Additionally, these barriers are built to withstand harsh weather conditions, giving them excellent durability and longevity.
1.2 Easy Installation and Portability
In an ever-evolving world, adaptability is key. The Original Flat Foot Style Barrier offers easy installation and portability, allowing users to set up, dismantle, and reposition them with minimum hassle. This feature is particularly advantageous in dynamic environments, such as trade shows or temporary event spaces, where barriers need to be adjusted frequently.
1.3 Versatility and Customization
The adaptability of the Original Flat Foot Style Barrier extends beyond installation and portability. It can be customized to suit various purposes, making it a versatile solution for different industries. From choosing the color and design to adding specific functionalities like signage or branding opportunities, this barrier provides endless possibilities for customization.
Section 2: Aesthetics – Where Beauty Meets Function
While the Original Flat Foot Style Barrier excels in functionality, it does not compromise on aesthetics. Its minimalist design and sleek appearance make it an ideal choice for those seeking both functionality and visual appeal.
2.1 Seamless Integration
The barrier's sleek design ensures it seamlessly integrates into diverse settings, whether it's in urban environments, corporate areas, or public spaces. It does not create an eyesore or obstruct the overall ambiance but rather enhances it with its contemporary and unobtrusive style.
2.2 Safety without Sacrificing Elegance
Traditionally, barriers have been associated with utilitarian structures that do little to enhance the surroundings. The Original Flat Foot Style Barrier breaks this mold, providing safety and security while maintaining elegance. Its clean lines and sleek profile become an integral part of the aesthetic, rather than an unwelcome addition.
2.3 Functional Art
With the Original Flat Foot Style Barrier, functionality is elevated to an art form. The barrier's refined and polished appearance adds an element of sophistication to any environment, making it an attractive choice for high-end establishments, museums, hotels, and other places where aesthetics matter.
Section 3: The Making – Quality and Craftsmanship
To truly appreciate the Original Flat Foot Style Barrier, one must delve into its making. Behind the scenes, a mix of quality materials, precise engineering, and meticulous craftsmanship come together to create an exceptional product.
3.1 Premium Materials
The Original Flat Foot Style Barrier is constructed using high-quality materials that ensure strength, durability, and resistance to wear and tear. From the sturdy base design to the weather-resistant coatings, every component is carefully selected to withstand the test of time.
3.2 Precision Engineering
The barrier's structural design is meticulously engineered for optimal functionality and stability. The weight distribution, balance, and interlocking mechanisms are all carefully crafted to provide superior performance while minimizing the risk of accidents or failures.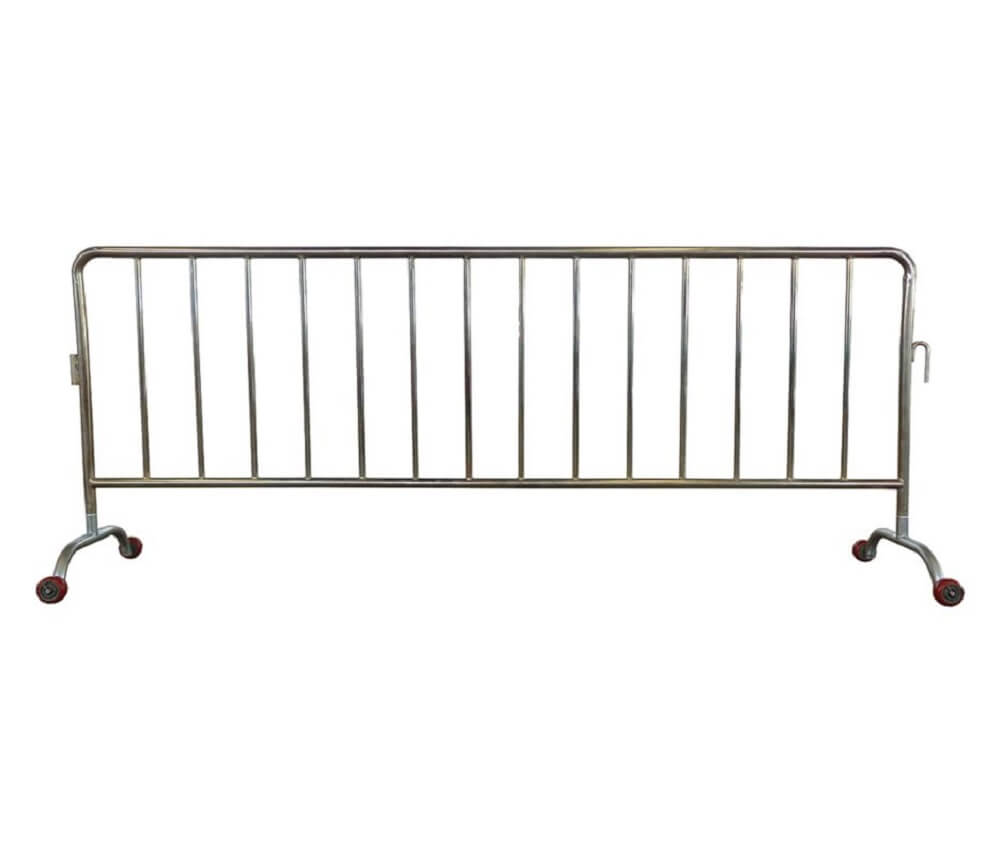 3.3 Attention to Detail
Craftsmanship plays a pivotal role in creating the Original Flat Foot Style Barrier. From flawless welds to smooth finishes, every detail is meticulously executed to create a polished and professional product. The finesse in the construction enhances both the functionality and visual appeal of the barrier.
Conclusion: The Original Flat Foot Style Barrier – The Perfect Blend
The Original Flat Foot Style Barrier effortlessly achieves the delicate balance between functionality and aesthetics. Its stable and durable design ensures safety and adaptability in various settings, while its sleek appearance enhances the overall visual appeal. With its versatility, customizable options, and impeccable craftsmanship, this barrier is an excellent choice for anyone seeking a perfect blend of form and function. Embrace the revolution and make the Original Flat Foot Style Barrier a part of your surroundings!