Introducing the Revolutionary Original Flat Foot Style Barrier: Excellence in Stability and Portability
When it comes to ensuring safety and convenience in various work environments, having the right equipment is paramount. That's where the Original Flat Foot Style Barrier comes into play. This groundbreaking innovation has redefined what it means to strike the perfect balance between stability and portability, making it an indispensable tool for any professional striving for efficiency and safety.
One of the key features that sets the Original Flat Foot Style Barrier apart is its unrivaled stability. Crafted with precision engineering and made from high-quality materials, this barrier provides a solid foundation that withstands even the most challenging conditions. Whether you are working in construction, event management, crowd control, or any other field that requires reliable safety measures, this barrier becomes an indispensable partner that enhances your workflow without compromise.
Moreover, this barrier's portability is nothing short of exceptional. Weighing significantly lighter compared to traditional alternatives, it allows for effortless transportation and quick deployment in any setting. From bustling city streets to remote construction sites, the Original Flat Foot Style Barrier can be easily maneuvered to meet your specific needs, saving you valuable time and effort.
Its innovative flat foot design not only ensures stability but also maximizes safety. By distributing weight evenly along the flat base, this barrier minimizes the risk of accidents caused by uneven ground or unexpected movements. This feature is particularly crucial in fast-paced environments where time is of the essence, and every second counts.
In addition to its functional advantages, the Original Flat Foot Style Barrier is designed to catch the eye with its sleek and professional appearance. With its modern aesthetic, it seamlessly integrates into various surroundings, enhancing the overall visual appeal while fulfilling its primary purpose of ensuring safety and control.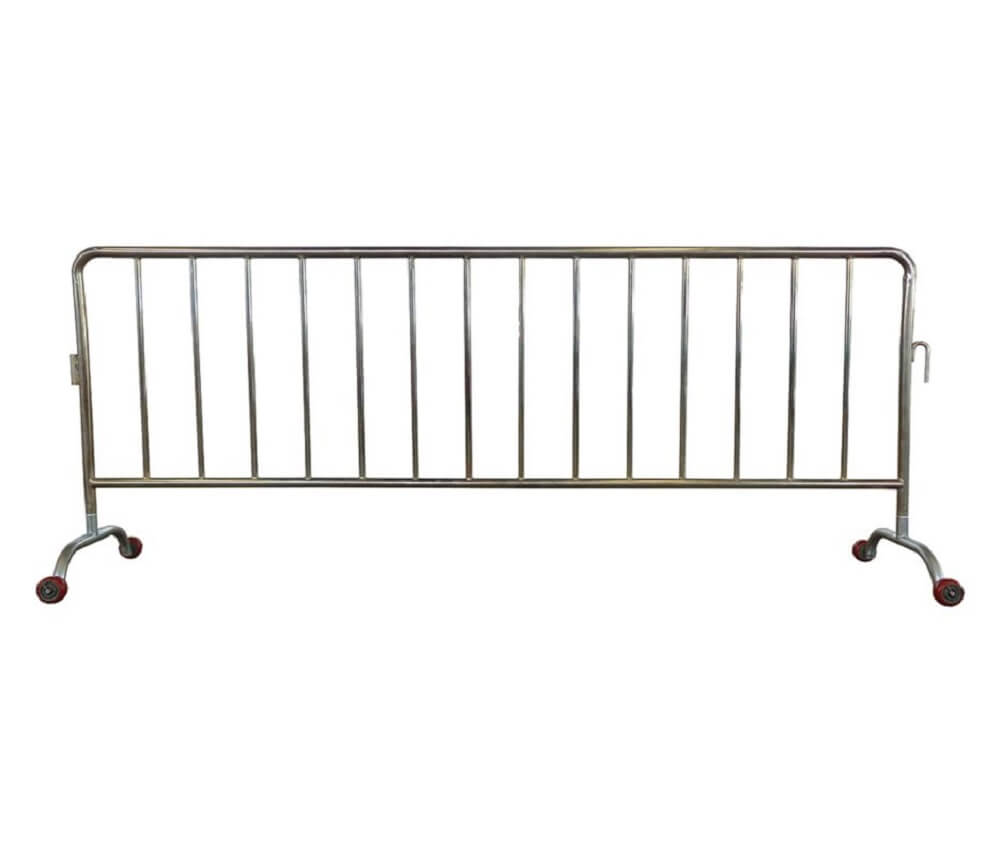 Safety standards are of paramount importance in any work setting, and the Original Flat Foot Style Barrier complies with the highest industry benchmarks. Its durability and long-lasting performance within rigorous testing conditions make it a trusted choice by professionals worldwide.
In conclusion, the Original Flat Foot Style Barrier is a game-changer in the fields of stability and portability. By seamlessly combining cutting-edge features, exceptional design, and unwavering safety standards, it proves to be the ultimate companion for professionals across industries. Upgrade your safety measures today, and experience the ease, efficiency, and peace of mind that the Original Flat Foot Style Barrier brings.