Introducing the Revolutionary Flat Foot Style Barrier: The Ultimate Solution for Crowd Management Success
Whether you're organizing a music festival, sports event, or securing a construction site, effective crowd management is crucial for ensuring safety and maximizing efficiency. In this regard, the Original Flat Foot Style Barrier emerges as a versatile and game-changing solution that guarantees unparalleled control over crowds. With its exceptional features and unmatched advantages, this innovative barrier is revolutionizing the industry.
1. Unmatched Versatility:
The Original Flat Foot Style Barrier is tailored to meet the diverse needs of crowd management. From controlling pedestrian traffic to marking out restricted areas, this barrier can adapt to a wide range of situations. Its modular design allows for flexible arrangements, ensuring that you can easily configure it according to specific requirements.
2. Unrivaled Durability:
Constructed from high-quality materials, the Original Flat Foot Style Barrier excels in terms of durability and longevity. It withstands the test of time, weather conditions, and intense use, making it a cost-effective investment. With this barrier at your disposal, you can ensure long-term security and exceptional crowd control without the need for frequent replacements.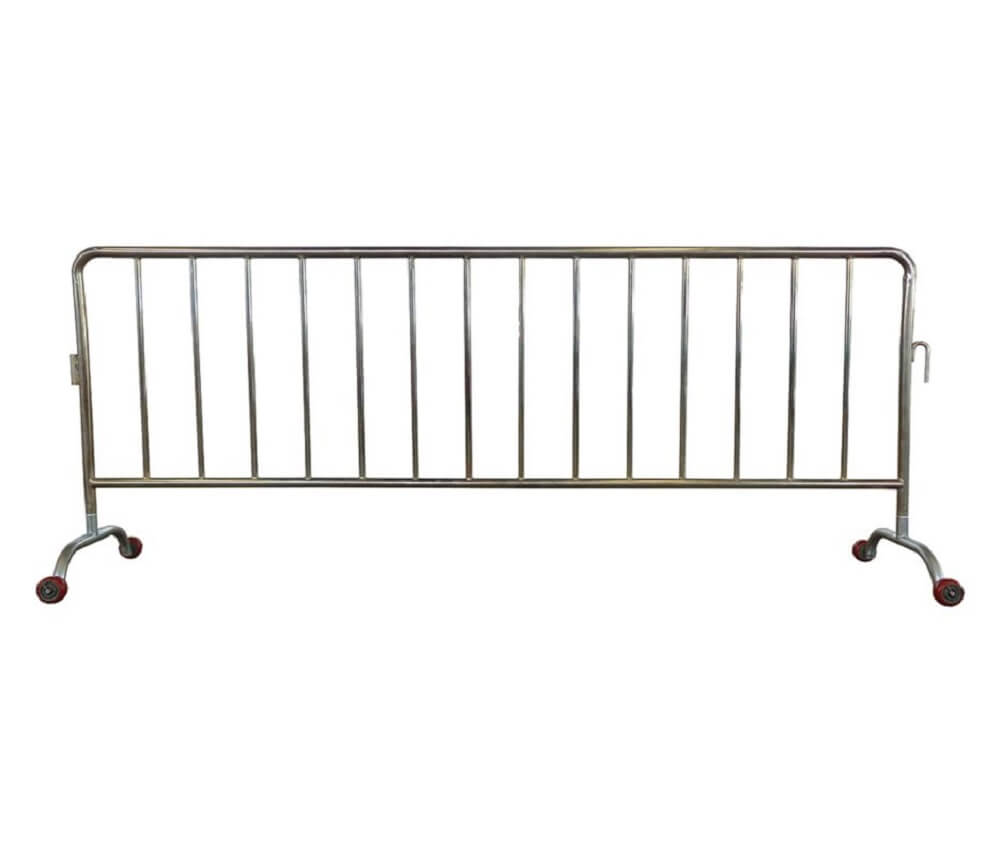 3. Easy Handling and Setup:
Efficiency is key when it comes to crowd management, and the Original Flat Foot Style Barrier facilitates swift and effortless setup. Its lightweight construction combined with the flat foot design enables easy transportation and positioning. No more wasting valuable time and resources during event preparations – this barrier simplifies the process and helps you focus on other critical aspects.
4. Enhanced Safety Features:
Safety is paramount in crowd management, and this barrier sets a new standard in this regard. With smooth edges and carefully designed structures, it minimizes the risk of accidents and injuries caused by sharp or protruding elements. The Original Flat Foot Style Barrier ensures not only the safety of the crowd but also the peace of mind of event organizers and security personnel.
5. Brand Recognition and Trust:
The Original Flat Foot Style Barrier has gained recognition as the leading crowd management solution worldwide. Renowned event organizers, reputable construction companies, and top-tier venues have entrusted their crowd control needs to this proven barrier. Join the ranks of satisfied clients and experience the peace of mind that comes with relying on a trusted brand.
In conclusion, when it comes to crowd management, there is no better choice than the Original Flat Foot Style Barrier. Its versatility, durability, easy handling, enhanced safety features, and brand reputation make it an indispensable asset in any event or construction site. Embrace this innovative solution and leave a lasting impression with efficient and successful crowd management that sets you apart from the competition.