Introduction:
Swimming pools are delightful retreats that provide relaxation and enjoyment for people of all ages. However, it is essential to ensure the safety and security of these areas to prevent accidents, especially when children are around. One crucial element in securing swimming pool areas is the installation of a reliable and robust welded fence. This article aims to highlight the significant role that welded fences play in ensuring the safety of swimming pool areas.
1. Physical Barrier:
One of the primary roles of a welded fence around a swimming pool area is to create a physical barrier that restricts access. By installing a sturdy welded fence, we can effectively control entry points to the pool area, reducing the risk of unauthorized access. It acts as a deterrent to children and pets who may wander into the pool area unsupervised.
2. Preventing Accidental Drownings: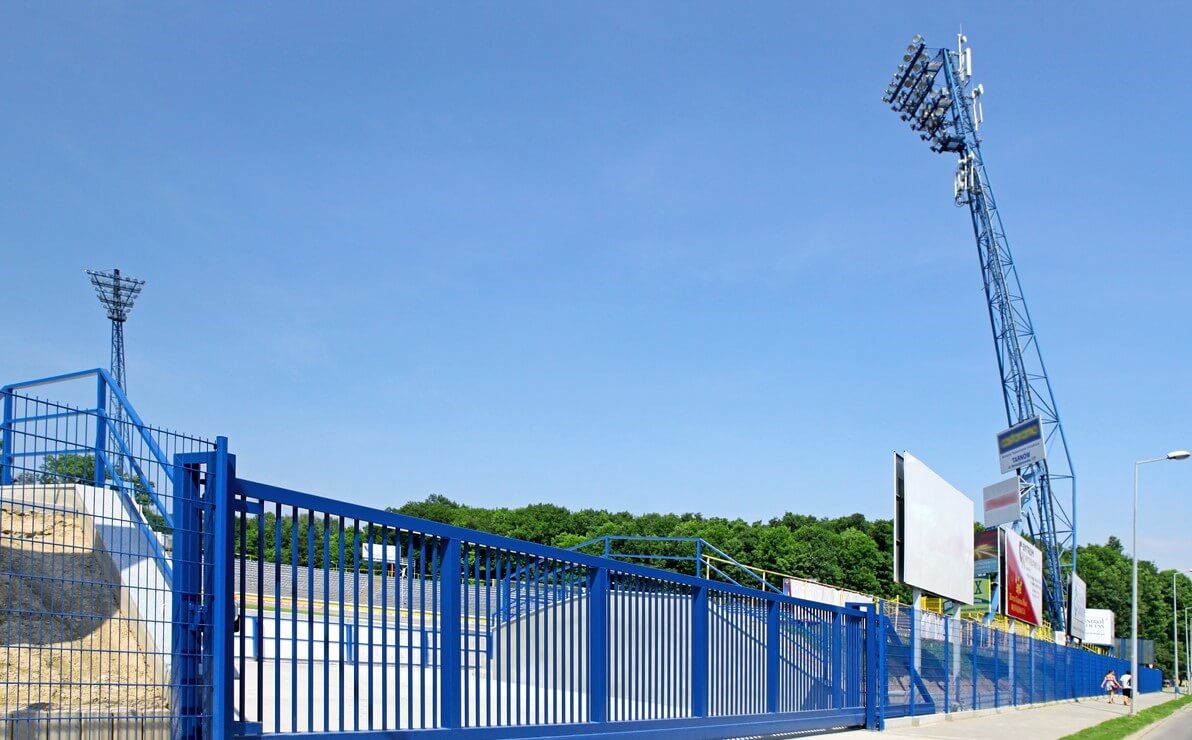 Accidental drownings are tragically common, especially among young children. Installing a welded fence around the swimming pool creates a significant safety measure, as it prevents unsupervised access to the water. By keeping the pool area securely enclosed, the chances of accidental drownings are significantly reduced.
3. Child Safety:
Children are naturally curious and adventurous, making it crucial to take additional measures to safeguard their well-being around swimming pools. A welded fence acts as an additional layer of protection when children are playing in the vicinity. It prevents them from wandering into the pool area without adult supervision, reducing the risk of accidents or injuries.
4. Compliance with Safety Regulations:
Many countries and local authorities have specific safety regulations in place for swimming pools. These regulations often include the requirement for a secure fence around the pool area. By installing a welded fence, pool owners can ensure compliance with these regulations, avoiding penalties and legal consequences. Additionally, complying with safety measures demonstrates responsible ownership and a commitment to ensuring the well-being of pool users.
5. Enhanced Privacy:
Aside from safety considerations, a welded fence also offers enhanced privacy for those utilizing the swimming pool. It creates a secluded and intimate atmosphere, shielding the pool area from prying eyes. This sense of privacy can greatly enhance the overall swimming experience, making it more enjoyable and relaxing.
6. Protection from External Hazards:
A welded fence not only safeguards against unauthorized access by humans but also provides protection from external hazards. It creates a barrier that can prevent uncontrolled entry by wildlife, such as small animals or stray pets, which could potentially contaminate the pool water. Additionally, the fence acts as a preventive measure for debris, leaves, or branches that can accumulate in the pool, reducing the maintenance required.
Conclusion:
In conclusion, a welded fence plays a vital role in securing swimming pool areas. It acts as a physical barrier, preventing unauthorized access and reducing the risk of accidental drownings. Furthermore, it safeguards the well-being of children, ensures compliance with safety regulations, offers enhanced privacy, and protects against external hazards. By prioritizing the installation of a welded fence, pool owners demonstrate their commitment to creating a safe and enjoyable environment for all pool users.