Secure Your Construction Site with Welded Wire Fence
When it comes to construction sites, security should be the top priority. Construction materials and equipment are often valuable targets for thieves and vandals. To ensure the safety and integrity of your construction project, a robust security solution is required. That's where the welded wire fence comes into play.
Welded wire fence, also known as mesh fence, offers unmatched security for construction sites. Its solid construction and durability create a formidable barrier that deters unauthorized access and provides peace of mind. Let's delve into the reasons why welded wire fence should be your go-to security solution for construction sites.
1. Strength and Rigidity: Constructed from high-quality steel wire, welded wire fence is incredibly strong and resistant to external forces, making it difficult to breach. Its rigidity prevents any potential intruders from climbing over or bending the fence, deterring even the most determined trespassers.
2. High Visibility: Welded wire fence boasts an open design that allows clear visibility both inside and outside the construction site. This is particularly beneficial for surveillance purposes, as it enables security personnel to monitor activities effectively and respond promptly to any suspicious behavior.
3. Cost-Effective: Compared to other security measures, such as manned security or surveillance systems, welded wire fence offers a cost-effective solution. Once installed, it requires minimal maintenance and has an extended lifespan, saving you money in the long run.
4. Easy Installation: The modular design of welded wire fence makes it easy to install and customize according to your construction site's requirements. With quick and hassle-free installation, you can secure your site promptly and focus on your core construction activities.
5. Versatility: Welded wire fence is available in various heights, widths, and gauges, allowing you to select the optimal configuration for your construction site. Whether you need a fence to enclose the entire site or protect a specific area, welded wire fence can be tailored to meet your specific security needs.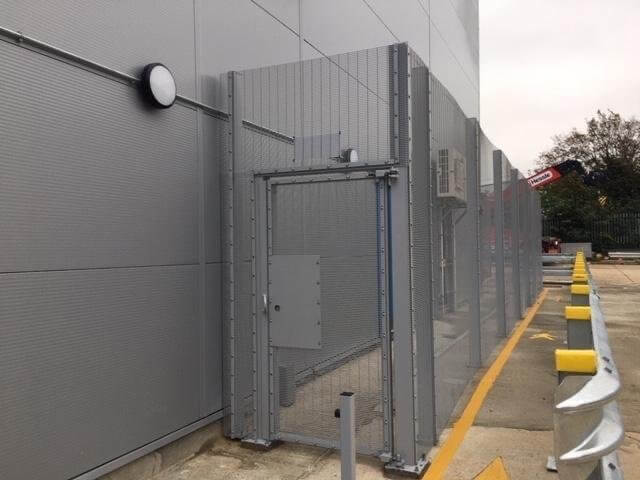 6. Durability: Constructed with corrosion-resistant materials and coated with weather-resistant finishes, welded wire fence is designed to withstand harsh environmental conditions. From heavy rain to extreme temperatures, it remains strong and intact, ensuring continuous security throughout the construction process.
Investing in a welded wire fence is a proactive step towards safeguarding your construction site. Its strength, high visibility, and cost-effectiveness make it a superior security solution. Don't compromise on the security of your construction project. Choose welded wire fence – the reliable choice for securing construction sites.