Preventing Vandalism at Sports Parks: The Indispensable Solution of Welded Wire Fencing
Sports parks are essential communal spaces that provide venues for athletes, spectators, and enthusiasts alike to gather, engage in physical activities, and enjoy recreational events. However, these recreational areas are often subjected to acts of vandalism, resulting in damage to property and diminished community appeal. To combat this menace effectively, sports park administrators and managers have turned to a reliable ally – welded wire fencing. With its sturdy construction, exceptional durability, and seamless integration into the surroundings, welded wire fencing has emerged as the indispensable solution in preventing vandalism and ensuring the longevity of these cherished spaces.
Designed to withstand external pressure, the welded wire fencing acts as an impregnable barrier, protecting sports parks from unauthorized entry and potential acts of vandalism. This advanced fencing solution consists of interconnected, high-tensile wires that are welded together at precise intervals, forming a seamless and robust grid. The resulting structure not only deters potential vandals but also enhances the visual appeal of the sports park, imparting a modern and secure ambiance.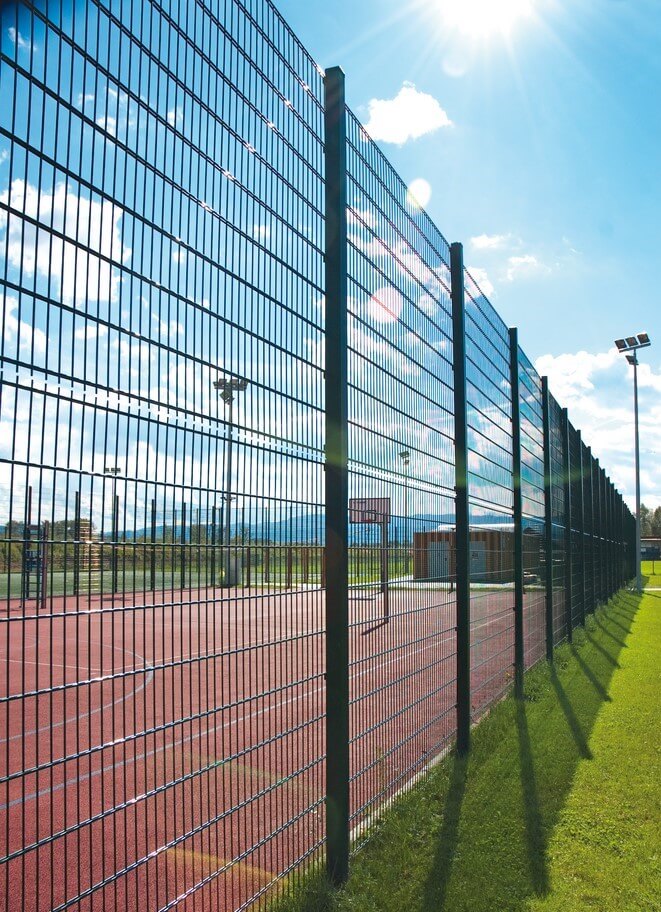 One of the primary advantages of welded wire fencing lies in its unrivaled durability. Manufactured from premium quality materials, such as galvanized steel or aluminum, these fences possess remarkable resistance against harsh weather conditions, corrosion, and physical impact. This exceptional resilience ensures that even the most determined vandals are discouraged from their illicit activities, thwarted by the formidable barrier provided by welded wire fencing.
Moreover, the streamlined design of welded wire fencing ensures unobstructed views of the sports park from both within and outside the premises. This transparency promotes a sense of inclusivity and community engagement while simultaneously facilitating easy monitoring and surveillance by security personnel. By employing advanced security cameras and lighting solutions in conjunction with welded wire fencing, sports park administrators can maintain a safe and secure environment, further deterring potential acts of vandalism.
In addition to its functional benefits, welded wire fencing offers unlimited customization possibilities. Available in various heights, colors, and thicknesses, these fences can be tailored to seamlessly blend with the aesthetics of the sports park and its surroundings. Whether opting for a contemporary look or a more traditional style, sports park administrators can choose the most suitable design to reflect the unique identity of their facility while emphasizing the importance of safeguarding the community's shared spaces.
In conclusion, the role of welded wire fencing in preventing vandalism at sports parks cannot be overstated. With its unmatched durability, strength, and visually appealing design, this advanced fencing solution ensures the protection of these recreational areas, fostering a sense of community ownership and pride. By investing in welded wire fencing, sports park administrators are making a definitive statement – that the preservation of these invaluable spaces is of paramount importance. Let us embrace the unparalleled security and functionality that welded wire fencing offers, safeguarding our sports parks for generations to come.