Introduction:
In today's rapidly changing world, safety and security have become paramount concerns for homeowners, business owners, and government agencies. Fences are an essential tool in protecting property and maintaining security. Among the various fencing options available, stainless steel barbed wire stands out due to its exceptional strength and durability. This article aims to explore the key benefits of stainless steel barbed wire and shed light on why it should be the top choice for any security-conscious individual or organization.
1. Unmatched Strength:
One of the primary advantages of stainless steel barbed wire is its unmatched strength. Unlike traditional barbed wire, which is typically made from low-carbon steel, stainless steel barbed wire is manufactured to be much stronger and more resistant to breakage or deformation. The superior strength of stainless steel not only ensures better security but also guarantees a longer lifespan for the fencing system.
2. Excellent Corrosion Resistance: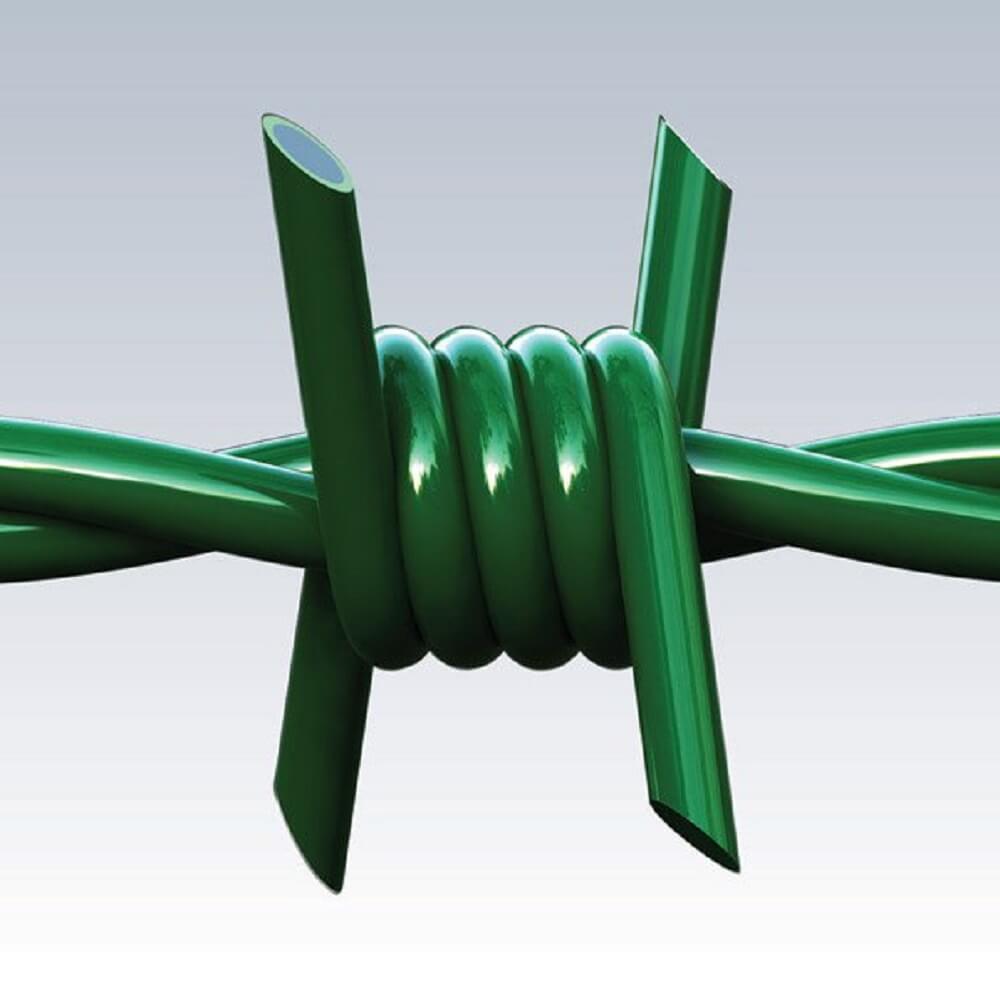 Another notable feature of stainless steel barbed wire is its exceptional resistance to corrosion. When exposed to moisture, traditional barbed wire tends to rust and weaken over time. This compromises its effectiveness and necessitates frequent replacements, resulting in higher costs for maintenance. In contrast, stainless steel barbed wire is resistant to rust and corrosion, making it ideal for installation in various environments, including coastal areas and regions with high humidity levels.
3. Longevity:
In line with its impressive corrosion resistance, stainless steel barbed wire offers remarkable longevity. The use of stainless steel material ensures that the wire remains intact and effective for an extended period. This durability is especially crucial in areas where security is of utmost importance, such as prisons, military bases, and critical infrastructure installations. By investing in stainless steel barbed wire, property owners can rest assured that their fencing system will withstand the test of time.
4. Low Maintenance:
Unlike other fencing materials, stainless steel barbed wire requires minimal maintenance. Its corrosion-resistant properties eliminate the need for frequent painting or coating. Furthermore, stainless steel is easy to clean and does not accumulate dirt or grime easily. This significantly reduces maintenance costs and efforts, making it an economical choice for long-term security needs.
5. Versatility:
Stainless steel barbed wire is highly versatile and can be customized to meet specific security requirements. It is available in various thicknesses, lengths, and barb styles, giving property owners the flexibility to choose the perfect option for their needs. Whether it's protecting a residential property, securing a commercial facility, or enclosing a high-security government establishment, stainless steel barbed wire can be tailored to provide the desired level of security.
Conclusion:
When it comes to safeguarding property or maintaining security perimeters, stainless steel barbed wire emerges as a reliable and efficient choice. Its exceptional strength, corrosion resistance, longevity, low maintenance requirements, and versatility make it the ideal fencing material. By investing in stainless steel barbed wire, property owners can ensure the safety and security of their assets for years to come. Stay protected, stay secure, choose stainless steel barbed wire.