Introduction
When it comes to ensuring safety and security for your property, there's nothing quite as vital as having a reliable and effective protective fencing solution in place. With an abundance of options available in the market, it can be overwhelming to choose the perfect fencing system that fulfills your specific needs. In this article, we will delve into the world of protective fencing and explore the various options that are both practical and versatile. So, let's embark on this journey and discover the ultimate protective fencing solution for your property.
1. The Traditional Charm of Wooden Fencing
Wooden fencing has long been favored for its timeless appeal and natural aesthetic. Apart from adding a touch of elegance to any property, wooden fences provide privacy, sound insulation, and a sense of enclosure. With options such as cedar, pine, or redwood, you can choose the wood type that best suits your style and budget. However, it's essential to keep in mind that wooden fencing requires regular maintenance, such as staining or painting, to preserve its beauty and durability.
2. The Strength and Durability of Metal Fencing
If you are looking for a protective fencing solution that offers exceptional strength and durability, metal fencing is an excellent choice. Whether you opt for ornamental iron, steel, or aluminum, metal fences provide excellent security while still allowing visibility. They are resistant to harsh weather conditions, rot, and pests, making them a long-lasting investment. Metal fencing also offers a wide array of design options, from intricate patterns to simple and sleek designs, ensuring that you find the perfect fit for your property.
3. The Low-Maintenance Appeal of Vinyl Fencing
Vinyl fencing has gained tremendous popularity due to its low-maintenance nature and versatility. Made from PVC (polyvinyl chloride), vinyl fences are resistant to fading, rot, and insect damage. Unlike wooden fences, vinyl fences do not require frequent painting or staining, making them a hassle-free choice. Additionally, with a variety of colors and styles available, you can easily find a vinyl fence that complements your property's architecture and enhances its overall appearance.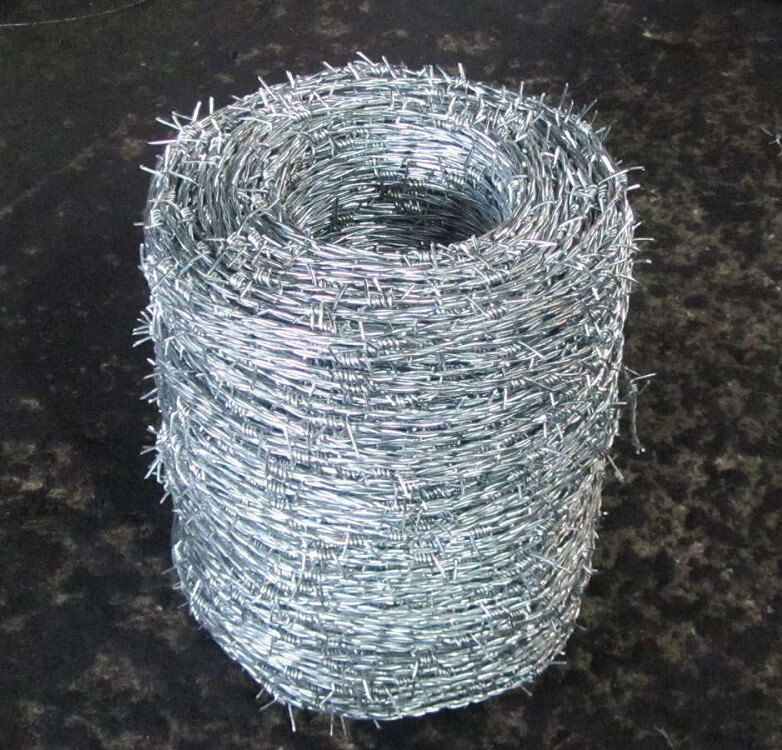 4. The Modern Innovation of Composite Fencing
For those seeking a sustainable and eco-friendly option, composite fencing is worth exploring. Made from a blend of recycled wood fibers and plastic, composite fences offer the natural appearance of wood without the associated maintenance requirements. They are resistant to rot, insects, and fading, ensuring long-lasting beauty. Composite fencing is also known for its durability and ability to withstand extreme weather conditions, making it an excellent choice for areas with harsh climates.
5. The Security and Privacy of Concrete Fencing
When it comes to extreme security and privacy, concrete fencing stands out as a top contender. Concrete fences provide an impenetrable barrier, deterring intruders and protecting your property. They are resistant to weather elements, fire, and vandalism, ensuring utmost security and peace of mind. While concrete fencing may lack the aesthetic appeal of other options, it can be customized and adorned with various finishes, such as stucco or brick veneer, to enhance its appearance.
Conclusion
With the myriad of options available, selecting the ultimate protective fencing solution for your property may seem challenging. However, by considering factors such as aesthetics, durability, maintenance requirements, and security needs, you can make an informed decision. Whether you choose the traditional charm of wooden fencing, the strength of metal fencing, the low-maintenance appeal of vinyl fencing, the eco-friendliness of composite fencing, or the security of concrete fencing, each option offers unique advantages tailored to specific preferences.
Remember, investing in a high-quality protective fencing solution is an investment in the safety, security, and beauty of your property. So take the time to research and explore the different options available, consult professionals if needed, and make a choice that aligns perfectly with your requirements. With the right protective fencing in place, you can enjoy peace of mind knowing that your property is well-guarded and protected, allowing you to fully enjoy your space.