Introduction: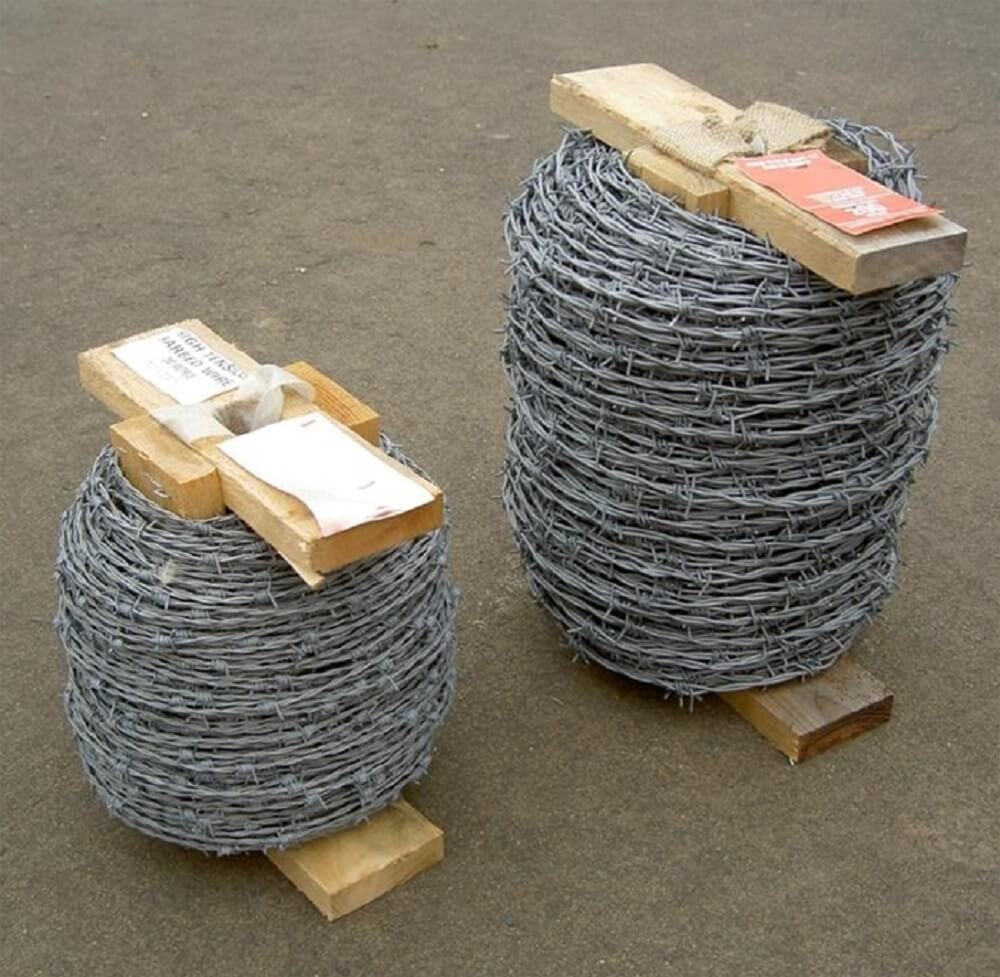 Barbed wire fencing, with its distinctive sharp edges and tightly wound wires, has been a staple in the realm of fencing for over a century. Initially used to confine livestock, this robust and versatile fencing has since found its way into various domains, including agriculture, security, and even artistic installations. In this article, we will explore the versatility and effectiveness of barbed wire fencing and shed light on its numerous applications.
1. Agricultural Applications:
One of the primary uses of barbed wire fencing is in agriculture. It serves as an effective means of containing livestock, creating boundaries, and protecting crops from stray animals. The sharp barbs act as a deterrent, keeping animals away from valuable agricultural resources. Additionally, barbed wire fences can withstand harsh weather conditions, making them ideal for rural farms and ranches.
Furthermore, barbed wire fencing can be easily combined with electric fencing systems to enhance security measures. These electrified fences deliver a mild shock to any animal or intruder that attempts to breach the perimeter, serving as a strong deterrent without causing harm.
2. Security Measures:
Barbed wire fencing has long been associated with security due to its ability to prevent unauthorized access to restricted areas. The sharp barbs serve as an effective deterrent, making it challenging for intruders to climb over or tamper with the fence. This type of fencing is commonly used to secure high-risk and sensitive sites such as prisons, military bases, and industrial facilities.
Moreover, the cost-effectiveness of barbed wire fencing makes it a popular choice for securing large areas. Compared to other security measures, such as concrete walls or high-tech surveillance systems, barbed wire fences offer a budget-friendly option without compromising effectiveness.
3. Temporary and Portable Solutions:
Barbed wire fencing also proves to be versatile in temporary situations where a quick and removable solution is required. For events like concerts, festivals, or construction sites, barbed wire fences can be easily installed and dismantled. Their ease of transportation and installation makes these fences an efficient choice for temporary crowd control and site security.
4. Artistic and Decorative Installations:
Beyond its pragmatic applications, barbed wire fencing has also found its place in the realm of art and design. Artists and architects have creatively incorporated barbed wire into their sculptures, installations, and even interior designs. The harsh and intimidating appearance of barbed wire can evoke a range of emotions and serve as a symbol of confinement or protection, making it a powerful medium for artistic expression.
Conclusion:
In conclusion, the versatility and effectiveness of barbed wire fencing make it an indispensable tool across various industries. From agriculture and security to temporary installations and artistic expressions, this robust fencing has proven its value time and time again. Whether it's containing livestock, securing sensitive sites, or even becoming a celebrated symbol in art, barbed wire fencing continues to stand the test of time, offering a reliable and tried-and-true solution.