Welded wire fences have become an essential element in various applications due to their versatility, reliability, and durability. Among the numerous options available in the market, the 358 welded wire fence stands out as a superior choice for different purposes. Its small mesh size, robust construction, and unique design make it ideal for security, infrastructure, commercial, and residential applications.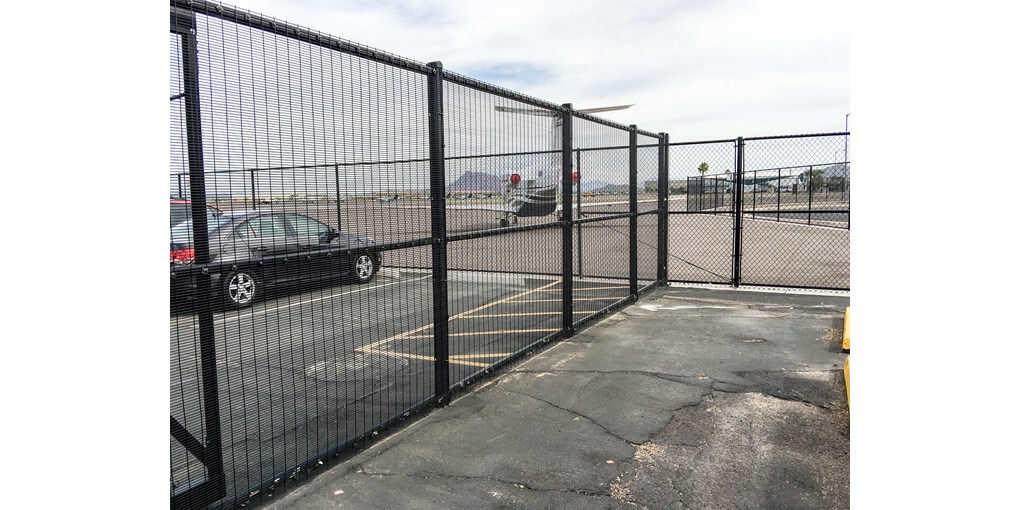 One of the primary reasons why the 358 welded wire fence excels in security applications is its small mesh size. With a narrow opening of 3″ x 0.5″, it effectively prevents unauthorized access and acts as an effective deterrent against intruders. Its tight mesh design not only makes it difficult to climb but also ensures unobstructed visibility, making it suitable for high-security areas such as military bases, correctional facilities, airports, and industrial sites.
The welded wire construction of the 358 fence is another factor contributing to its versatility. The wires are joined together by a robust welding process, resulting in a strong and durable panel. This resilience makes it suitable for use in infrastructure projects such as highways, bridges, railways, and airports. The 358 fence can withstand harsh weather conditions, resist impact and vandalism, and maintain its structural integrity over time. Its durability reduces maintenance costs and ensures long-term security and safety.
Additionally, the 358 welded wire fence finds extensive use in commercial applications. Its ability to offer both security and aesthetic appeal makes it a popular choice for commercial properties, shopping centers, schools, and public buildings. The fence can be customized with different colors and finishes to match architectural designs, creating a seamless integration with the existing environment while ensuring maximum protection.
The versatility of the 358 welded wire fence is not limited to security and commercial applications alone. Residential properties can also benefit from its features. Whether it is to secure boundaries, protect children and pets, or enclose swimming pools, the 358 fence is an excellent choice. The small mesh size ensures safety while maintaining visibility, allowing homeowners to enjoy their outdoor space without compromising security. Moreover, the fence can be further enhanced with additional features like anti-climbing measures and decorative elements to suit individual preferences.
In conclusion, the versatility of the 358 welded wire fence makes it an ideal choice for various applications. Its small mesh size provides excellent security, preventing unauthorized access and offering unobstructed visibility. The robust welded wire construction ensures durability, making it suitable for infrastructure projects. Its aesthetic appeal and customization options make it perfect for commercial properties, while its features also benefit residential applications. The 358 welded wire fence is an investment that combines practicality, reliability, and versatility, ensuring enhanced security and peace of mind for any project or property.