In today's rapidly evolving world, security and safety have become paramount concerns for individuals, organizations, and communities alike. Whether it's protecting our homes, commercial properties, or public spaces, finding the right fencing solution is crucial. Among the myriad options available, the 358 welded wire fence stands out for its exceptional versatility and ability to meet diverse security requirements.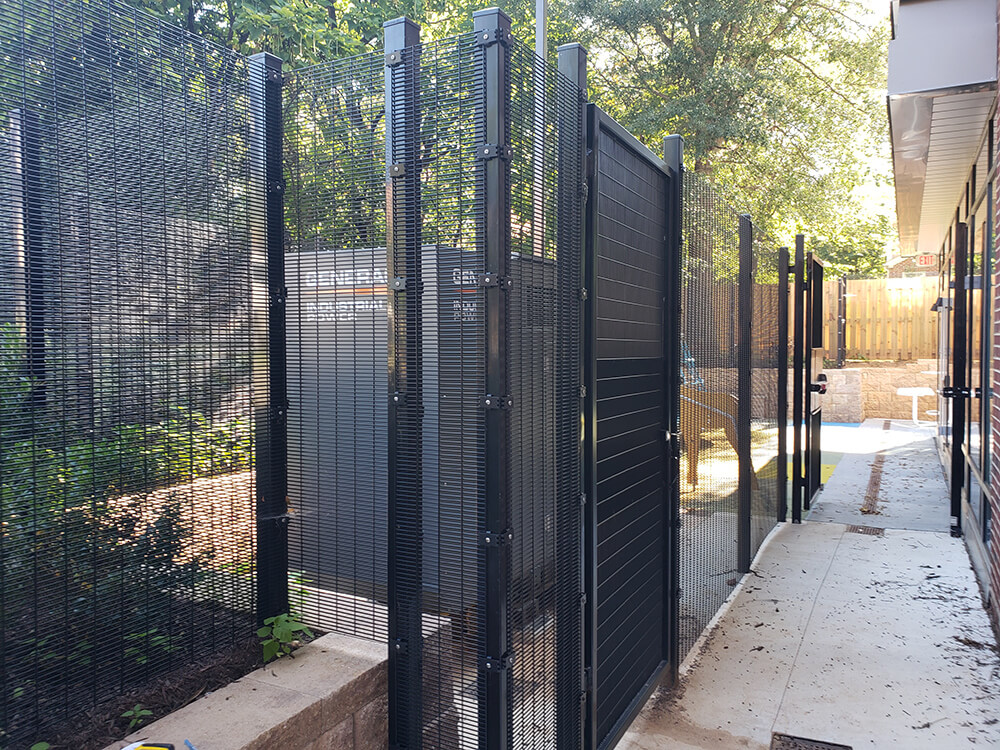 The 358 welded wire fence, also known as the "prison fence" or "anti-climb fence," owes its distinct name to its unique mesh configuration. It is characterized by closely spaced vertical wires (3-inch intervals) and horizontal wires (5-inch intervals), forming a grid pattern of 358 or 76.2mm by 12.7mm. This tightly woven structure serves as a robust barrier, making it extremely difficult for intruders to penetrate.
One of the primary applications of a 358 welded wire fence is in correctional facilities and high-security areas. Its anti-climb properties make it an excellent choice for perimeter security, preventing unauthorized access, and deterring escape attempts. The small openings in the mesh design not only provide a high level of visibility for surveillance but also eliminate opportunities for potential intruders to gain a foothold or cut through the fence.
Apart from the prison industry, the 358 welded wire fence finds wide-ranging applications in sectors such as transportation, infrastructure, warehousing, and manufacturing. Its versatility stems from its inherent properties, which make it suitable for various requirements.
In the transportation sector, the 358 welded wire fence is an ideal solution for securing railway lines, highways, airports, and seaports. It serves as a robust barricade, deterring trespassers and ensuring the safety of passengers and cargo. The fence's strength and resistance to cutting or breaking make it particularly effective in preventing thefts and sabotage.
For infrastructure projects, such as bridges, highways, and tunnels, the 358 welded wire fence enhances security and mitigates risks. Its ability to withstand harsh weather conditions, corrosion, and vandalism ensures long-term protection, making it an economical choice for public authorities.
In the warehousing and manufacturing industry, where valuable assets, materials, and inventories are at stake, the 358 welded wire fence provides an effective solution for perimeter security. Its durability, combined with various customization options – such as galvanization, powder coating, or additional security features – ensure tailored protection against thefts, pilferage, and unauthorized access.
While security is the primary consideration, aesthetics cannot be ignored in many applications. The 358 welded wire fence offers a visually pleasing alternative to traditional chain link or barbed wire fences. With its sleek and minimalistic design, it integrates well into modern architectural landscapes without compromising on security.
Moreover, the 358 welded wire fence's versatility extends beyond its primary applications. It has found its place in residential neighborhoods, schools, sports facilities, and parks, providing a safe environment while preserving the aesthetics of the surroundings. Its adaptability to different terrains and easy installation make it a cost-effective choice even for smaller-scale projects.
In conclusion, the 358 welded wire fence proves to be a versatile and effective solution for a wide range of applications. Its unique mesh configuration, anti-climb properties, and durability make it an excellent choice for correctional facilities, transportation, infrastructure, warehousing, manufacturing, and even residential compounds. With its ability to provide security without compromising on aesthetics, the 358 welded wire fence has become an essential tool in ensuring safety and peace of mind in today's ever-changing world.