Introduction:
Barbed wire fencing has long been a staple in agricultural settings, providing crucial security and functionality for farmers. With its versatility and cost-effectiveness, this type of fencing has proven to be an indispensable asset on farms worldwide. In this article, we will explore the various applications and benefits of barbed wire fencing in agricultural settings.
1. Security and Protection:
One of the primary functions of barbed wire fencing is to secure and protect agricultural land. By strategically installing barbed wire fences, farmers can effectively keep predators, livestock, and unauthorized individuals out of their fields. Because of its sharp barbs, barbed wire acts as a deterrent, preventing animals from trying to breach the fencing. This heightens security for both farmers and their livestock, ensuring the safety of their investments.
2. Enclosure and Confinement:
Barbed wire fencing is extensively used to enclose vast areas of agricultural land. Whether it is used to outline individual paddocks or entire farmlands, barbed wire fences provide a cost-effective solution for farmers to create boundaries and define their property. This enclosure also helps prevent animals, such as cattle or sheep, from wandering off and ensures they stay within designated areas. Barbed wire fencing is particularly popular in the ranching industry as it allows farmers to manage livestock movement efficiently.
3. Crop Protection: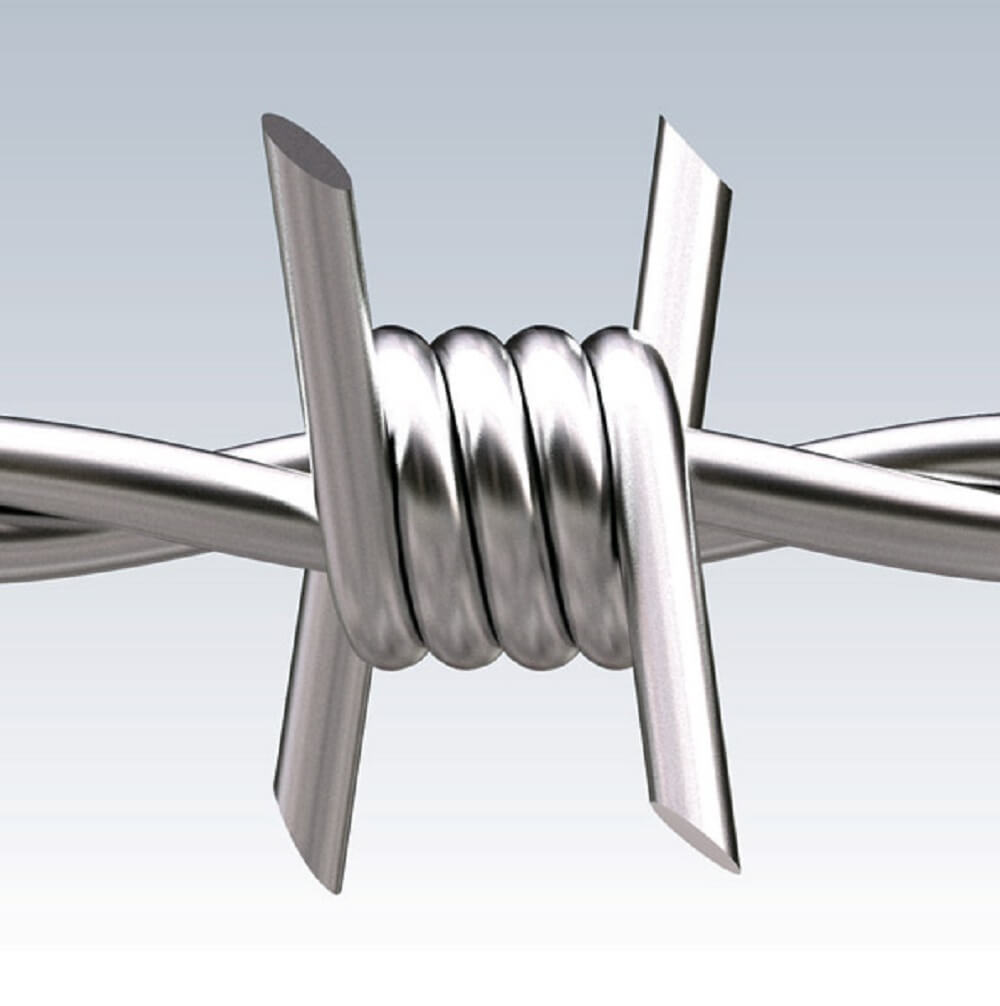 Agricultural land is susceptible to crop damage caused by both wild and domesticated animals. Barbed wire fencing can be instrumental in preventing these animals from intruding onto fields and damaging crops. It acts as a physical barrier, discouraging animals from entering the protected area. Barbed wire fences can be integrated with other fencing types, such as electric fencing, to create a more comprehensive and effective deterrent system. This protection allows farmers to optimize their crop yield and minimize losses.
4. Access Control:
Controlling access to agricultural land is essential for farmers. Barbed wire fencing offers a practical solution by limiting entry points and providing controlled access. Gates equipped with barbed wire fences can be installed at specific locations, allowing farmers and authorized personnel to enter and exit the property conveniently. This feature enables efficient monitoring of both human and vehicular movement, enhancing overall security and preventing trespassing or theft.
5. Durability and Longevity:
Barbed wire fences are built to withstand harsh weather conditions and constant exposure to elements, making them highly durable and long-lasting. Made from strong galvanized steel, barbed wire fences require minimal maintenance and are relatively immune to rust and corrosion. This durability ensures that farmers do not have to continually invest their time and resources into repairing or replacing fencing, providing them with peace of mind and cost savings in the long run.
Conclusion:
Barbed wire fencing's versatility in agricultural settings cannot be overstated. Its effectiveness in providing security, confinement, crop protection, access control, and durability has made it a preferred choice for farmers worldwide. As technology advances, new fencing options may emerge, but barbed wire will remain a reliable and cost-effective solution for the challenges faced by agriculturalists. With barbed wire fencing, farmers can focus on their core activities, nurturing crops and raising livestock, knowing that their land and resources are well-protected.