When it comes to choosing a color for your 358 welded wire fence, there are several important factors to consider. The color of your fence can have a significant impact on the overall appearance of your property, as well as its functionality and durability. In this article, we will discuss some useful tips to help you select the right color for your 358 welded wire fence.
1. Consider the Surrounding Environment
The first thing to consider when choosing a color for your 358 welded wire fence is the surrounding environment. Take a look at the colors of your house, landscaping, and any other structures nearby. You want your fence to complement the existing aesthetics rather than clash with them. For example, if you have a rustic cabin surrounded by natural greenery, a brown or green fence color may be more suitable.
2. Assess the Purpose of the Fence
Another crucial factor to consider is the purpose of your 358 welded wire fence. Are you installing it for security reasons, to keep pets or children safe, or simply for decorative purposes? The function of the fence can influence the color choice. For instance, if security is a top priority, a darker color may be more appropriate as it is less likely to show dirt and wear over time.
3. Take Maintenance into Account
It is essential to consider the maintenance requirements of different colors before making a decision. Lighter colors, such as white or beige, tend to show dirt and stains more easily. If you are not prepared to allocate time and effort for regular maintenance, a darker color might be a better option, as it will require less frequent cleaning.
4. Reflect on Climate Conditions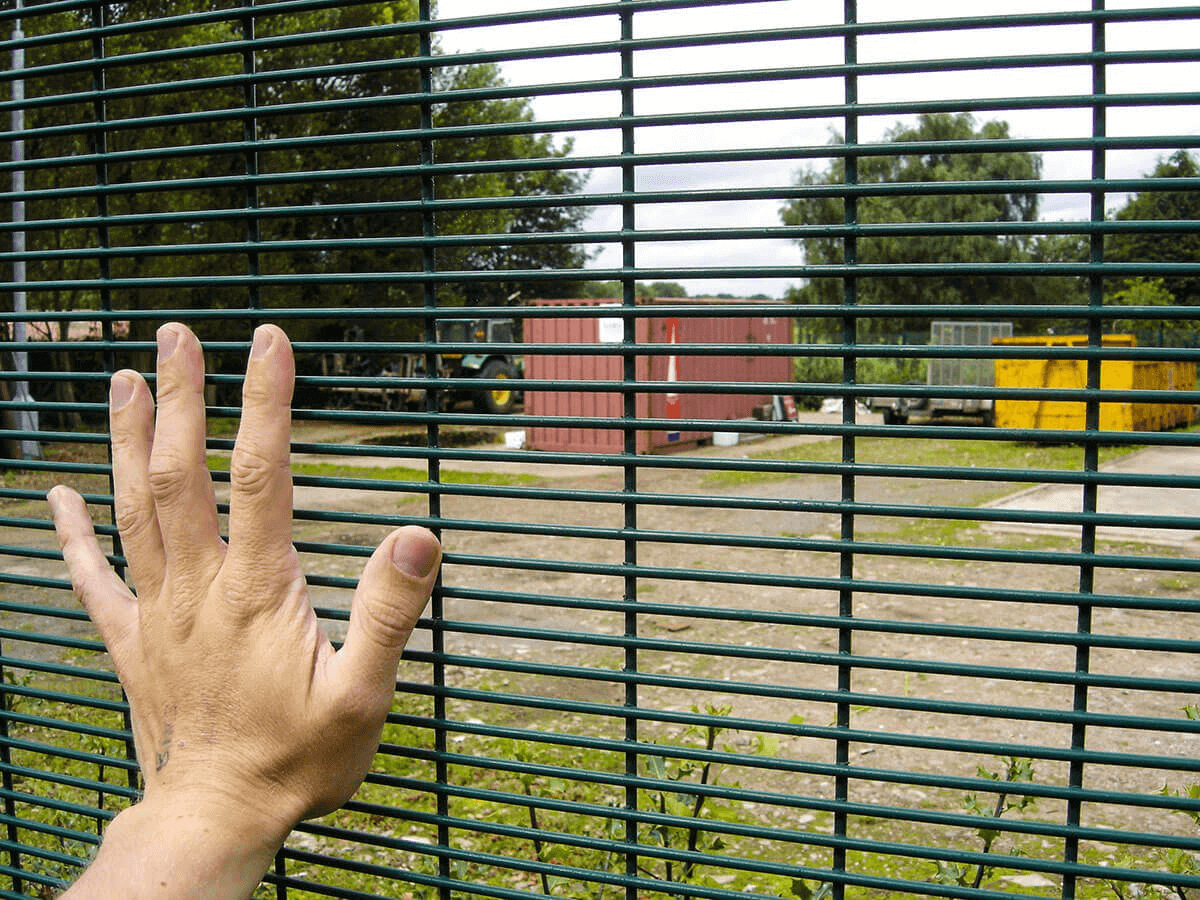 The climate of your area can also impact the color choice for your 358 welded wire fence. In regions with intense sunlight, lighter colored fences can reflect heat and sunlight, preventing overheating and potential damage to the fence material. In contrast, darker colors absorb heat and may become hot to the touch in direct sunlight. Consider your local climate and how it may affect the comfort and longevity of your fence.
5. Consult with Professionals
If you find yourself struggling to determine the right color for your 358 welded wire fence, it is always a good idea to consult with professionals. Fence installation experts or color consultants can provide valuable insights and offer recommendations based on their expertise and experience. They can help you narrow down your choices and ensure that the color you choose aligns with your preferences and needs.
6. Consider Long-Term Durability
Selecting the right color for your 358 welded wire fence involves more than just aesthetics. It is also important to consider the long-term durability of the color. Some colors may fade or peel over time due to exposure to sunlight, harsh weather conditions, or normal wear and tear. Choose a quality fence paint or coating that is specifically designed to resist fading and provide long-lasting durability.
In conclusion, selecting the right color for your 358 welded wire fence requires careful consideration of various factors. The surrounding environment, fence purpose, maintenance requirements, climate conditions, and long-term durability should all play a role in your decision-making process. By following these tips and seeking professional advice when needed, you can ensure that your fence not only looks aesthetically pleasing but also serves its intended purpose for years to come.