When it comes to securing high-risk areas, opting for the right kind of fencing is crucial. In such cases, the 358 welded wire fence stands out as a top choice due to its incredible strength, durability, and versatility. With its closely spaced wires and robust construction, this fence provides an unparalleled level of security that is hard to beat. In this article, we will explore the top reasons why the 358 welded wire fence is the go-to option for high-security areas.
1. Unmatched Strength and Durability
One of the primary reasons to choose the 358 welded wire fence is its exceptional strength and durability. Made from high-quality steel wires, this fence is resistant to impact, corrosion, and extreme weather conditions. Its tightly welded intersections enhance its structural integrity, making it extremely difficult for intruders to breach. Unlike traditional chain-link fences or other types of barriers, the 358 welded wire fence offers enhanced resistance against cutting and climbing, ensuring maximum security.
2. Small Openings, Enhanced Security
The 358 welded wire fence is characterized by its small openings, typically measuring 3″ x 0.5″. These narrow apertures not only enhance the fence's aesthetic appeal but also serve a functional purpose. The small mesh size makes it nearly impossible for trespassers to squeeze their fingers or tools through, effectively preventing unauthorized access. This feature also minimizes the risk of theft by deterring potential thieves from reaching through the fence to retrieve valuable items.
3. Excellent Visibility and Ventilation
While security is of paramount importance, maintaining visibility and ventilation within the enclosed area is also crucial. The 358 welded wire fence strikes a perfect balance between security and visibility by providing unobstructed views of the surroundings without compromising safety. This feature is particularly advantageous in high-security areas where constant monitoring is necessary. Furthermore, the fence allows sunlight and fresh air to pass through, preventing the enclosed area from feeling claustrophobic.
4. Customizable Options
Every high-security area has unique requirements, and the 358 welded wire fence offers customization options to meet specific needs. Available in various heights, colors, and coatings, this fence can be tailored to blend perfectly with the environment it inhabits. Whether it is for a prison, military facility, airport, or any other high-risk site, the 358 welded wire fence can be adapted to suit both security demands and aesthetic preferences.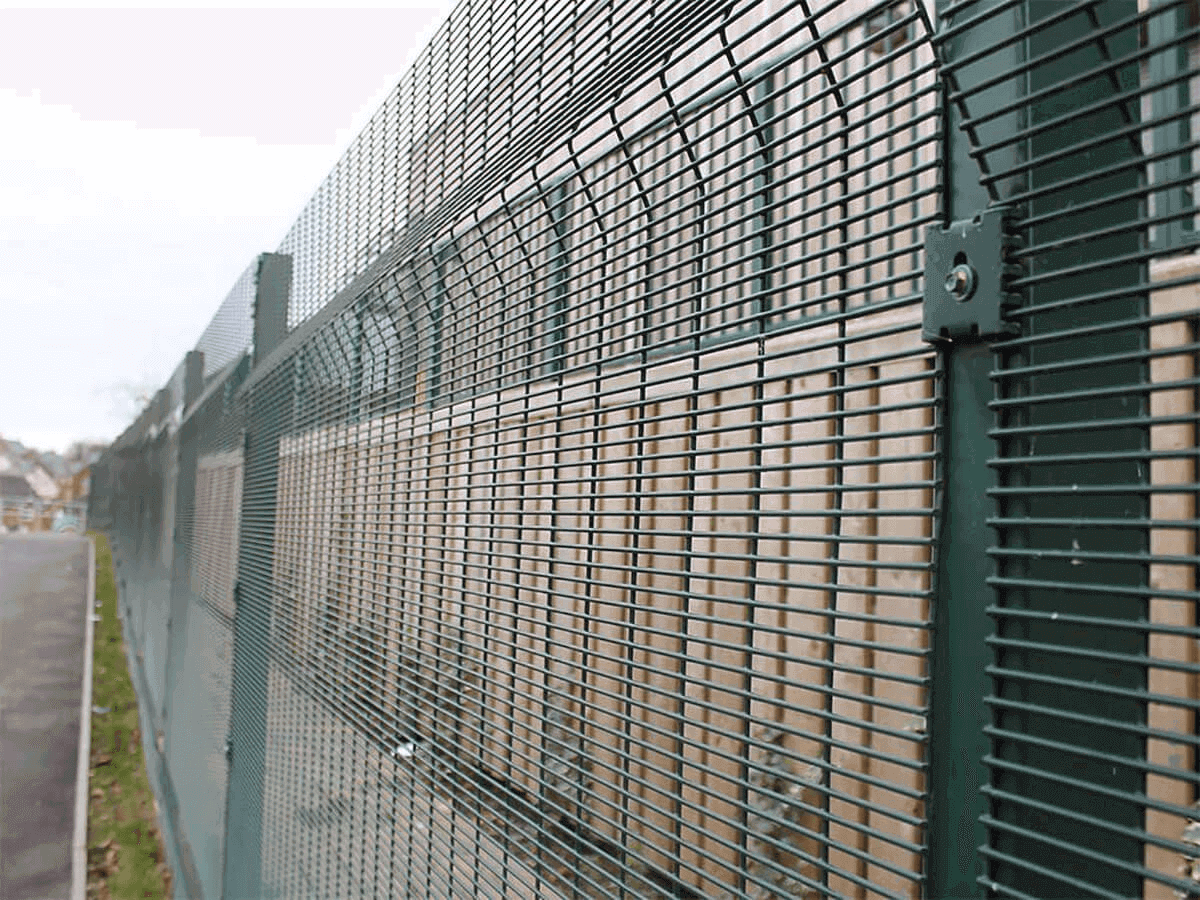 5. Cost-effective Solution
In addition to its robust security features, the 358 welded wire fence offers excellent value for money. Its long lifespan and minimal maintenance requirements make it a cost-effective choice compared to other high-security fencing options. Furthermore, the fence's sturdy construction ensures that it can withstand harsh conditions, reducing the need for frequent repairs or replacements. By investing in the 358 welded wire fence, you can achieve long-term security without breaking the bank.
Conclusion
For those in search of an unparalleled level of security, the 358 welded wire fence proves to be a top-notch choice. With its exceptional strength, small openings, and customizable options, this fence guarantees maximum protection for high-risk areas. Not only does it provide excellent security, but it also maintains visibility, ventilation, and cost-effectiveness. When it comes to securing your high-security areas, the 358 welded wire fence is undoubtedly an investment worth making.