Introduction:
When it comes to enhancing the beauty and functionality of your outdoor space, decorative steel fencing is a wise investment. Not only does it provide security and privacy, but it also adds a touch of elegance and sophistication to any property. In this article, we will explore the many benefits of decorative steel fencing and how it can transform your outdoor space into a captivating retreat.
1. Unparalleled Durability: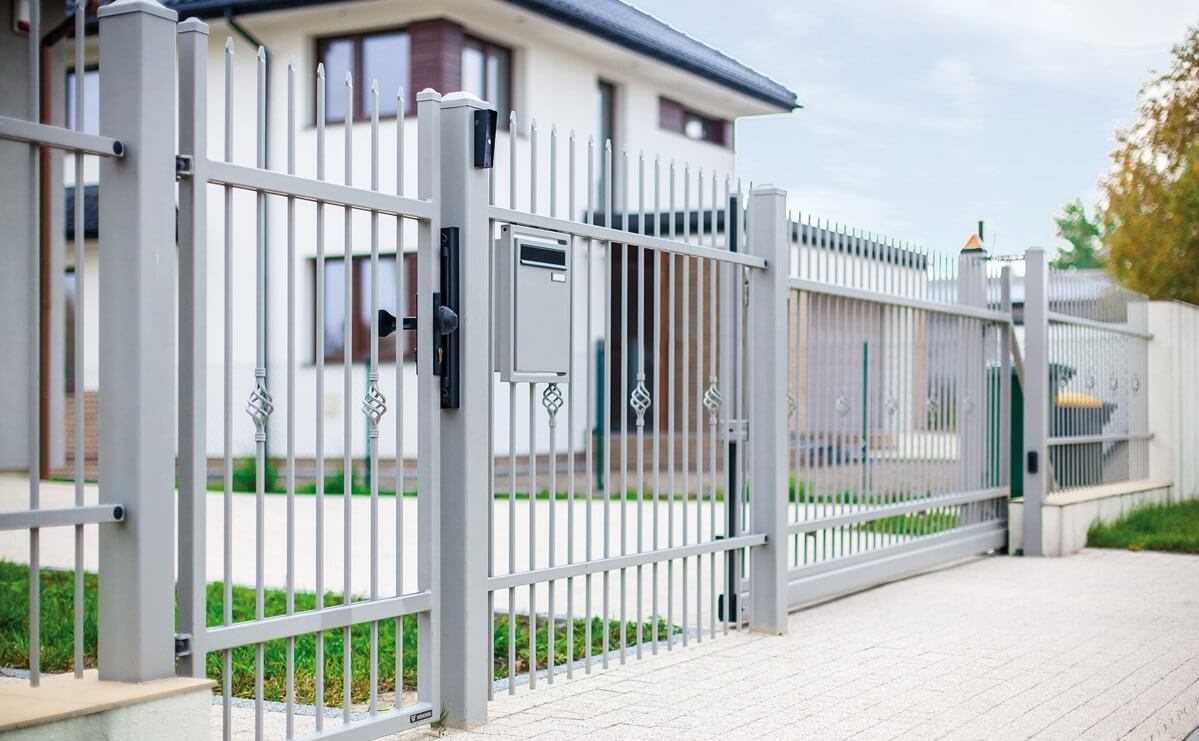 One of the primary advantages of decorative steel fencing is its exceptional durability. Unlike other fencing materials such as wood or vinyl, steel is renowned for its strength and longevity. It can withstand harsh weather conditions, resist rust and corrosion and can even withstand impacts from outdoor activities. With decorative steel fencing, you can have the peace of mind knowing that your outdoor space is protected for years to come.
2. Enhanced Security:
Besides its longevity, decorative steel fencing offers an added layer of security to your property. Its sturdy construction makes it difficult for intruders to trespass, acting as a deterrent for theft and vandalism. Additionally, the height and design of the fencing can be customized according to your specific security needs. You can choose a style that not only complements your outdoor aesthetics but also provides optimal protection for your family and belongings.
3. Privacy and Noise Reduction:
Transforming your outdoor space into a peaceful sanctuary is made easier with decorative steel fencing. This type of fencing effectively blocks unwanted views and keeps prying eyes at bay. You can enjoy your outdoor activities and relax without worrying about nosy neighbors or passersby. Moreover, decorative steel fencing acts as a sound barrier, reducing noise pollution from the surroundings and creating a tranquil environment for you and your family.
4. Aesthetically Pleasing Designs:
Gone are the days when fencing was simply a utilitarian fixture. Decorative steel fencing offers a wide range of design options to cater to various architectural styles and personal preferences. From intricate patterns to sleek and modern designs, there is a decorative steel fencing style that can beautifully complement your outdoor space. Additionally, these fences can be customized with different colors, finishes, and accessories to perfectly align with your overall landscaping theme and create a cohesive look.
5. Low Maintenance:
Unlike other types of fencing that require frequent upkeep, decorative steel fencing is relatively low maintenance. Its powder-coated surface provides an extra layer of protection against weather elements, preventing rust and deterioration. The occasional cleaning with mild soap and water is usually sufficient to maintain its pristine appearance. With decorative steel fencing, you can spend more time enjoying your outdoor space rather than worrying about constant repairs and maintenance.
6. Versatility:
Decorative steel fencing is highly versatile and can be used in various outdoor settings. Whether you have a small backyard, a sprawling garden, or a commercial property, these fences can be tailored to meet your needs. They can be installed around swimming pools, patios, gardens, or even as a perimeter fence. The flexibility of decorative steel fencing allows you to create distinct areas within your outdoor space, giving it a defined structure and adding visual interest.
Conclusion:
In conclusion, decorative steel fencing is a game-changer for transforming your outdoor space. Its exceptional durability, enhanced security features, privacy benefits, and aesthetically pleasing designs make it an ideal choice for homeowners and property owners alike. With low maintenance requirements and endless customization possibilities, decorative steel fencing offers an effortless way to elevate the beauty and functionality of your outdoor space. So why wait? Invest in decorative steel fencing today and create a captivating retreat that you can enjoy for years to come.