In the realm of commercial security, having a reliable and robust fence is of paramount importance. The 358 welded wire fence, also known as a prison fence or anti-climb fence, has emerged as an industry-standard solution for high-security establishments. This article aims to provide a comprehensive understanding of the advantages offered by a 358 welded wire fence in the context of commercial use.
1. Unparalleled Strength and Durability
The 358 welded wire fence is constructed using heavy-gauge steel wires that are welded together to form a tight mesh pattern. This design eliminates any footholds or handholds, making it extremely difficult to climb or penetrate. The fence's sturdy construction ensures exceptional strength and durability, withstanding even the harshest weather conditions and potential intrusion attempts.
2. Excellent Security Features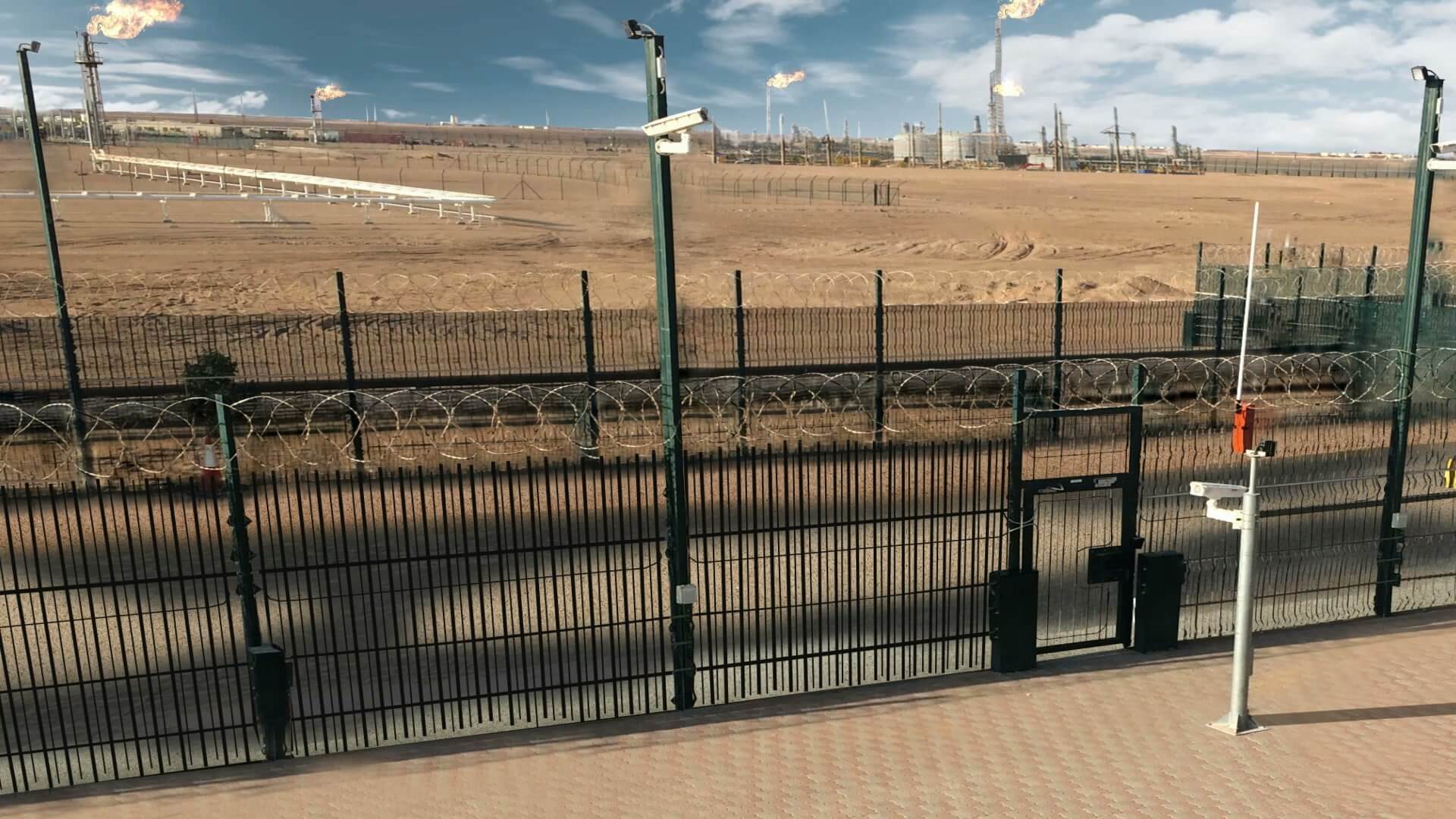 One of the primary advantages of the 358 welded wire fence lies in its superior security features. With a mesh size of 3″ × 0.5″ (76.2mm × 12.7mm), it is virtually impossible for intruders to squeeze through. The small mesh openings also prevent unauthorized individuals from reaching in or out, reducing the risk of theft or unwanted access. Moreover, the wire thickness of 8-gauge (4mm) adds an additional layer of security, allowing for enhanced protection against cutting or tampering.
3. Enhanced Visibility
While security is of utmost importance, it is also necessary to maintain visibility for monitoring purposes. The 358 welded wire fence strikes a perfect balance between security and visibility. Its transparent design allows security personnel to easily observe the surroundings and quickly respond to any breach attempts or suspicious activities. This enhanced visibility is particularly vital in high-risk areas where constant surveillance is necessary.
4. Long-lasting and Low-maintenance
Investing in a 358 welded wire fence offers long-term benefits, as it requires minimal maintenance. The high-quality materials used in its construction, such as galvanized steel or PVC-coated wires, provide excellent protection against rust, corrosion, and general wear and tear. This extended durability ensures that the fence retains its integrity and effectiveness over an extended period, reducing the need for frequent repairs or replacements.
5. Versatility in Installation
The flexibility offered by the 358 welded wire fence makes it adaptable to various commercial settings. The fence can be easily installed on uneven terrain, including slopes and hills, without compromising its structural integrity. Additionally, it can be seamlessly integrated with other security features such as surveillance cameras, access control systems, and alarms, further fortifying the overall security system of any commercial establishment.
6. Aesthetically Pleasing Options
Contrary to the common perception that high-security fences are unattractive, the 358 welded wire fence provides aesthetically pleasing options suitable for commercial environments. The fence is available in various colors and finishes, allowing customization to match the surrounding architecture or blend into the environment. This customization feature enables commercial establishments to prioritize security without compromising on their visual appeal.
In conclusion, the 358 welded wire fence offers undeniable advantages for commercial use. Its unparalleled strength, excellent security features, enhanced visibility, low-maintenance requirements, versatility in installation, and aesthetically pleasing options make it an ideal choice for high-security establishments. Investing in a 358 welded wire fence ensures peace of mind and optimal protection for businesses, providing a robust deterrent against potential threats.